What is Trekking ?
Trekking is a gentle walk on mountain region to explore mountains, valleys, villages, people, culture and their tradition. The walk can be arranged from a day to month and even more as a normal walk walker or an expedition. Porters / Pack animals carries all trekking gears, meal items and duffel bags so that you will be carried only your day pack with a water bottle, rain gear, camera and other small items that you may need on the trail. The overnight of the trek will be made in simple teahouse, lodge or tent with the availability. Food on trek will be hygienic and varied, prepared by trained cooks.

Frequently Asked Questions (FAQs)

How long are the treks?
It is generally can be arranged from 1 day to over a month, which dependence on your interest of walking and location. Most of our days are 5-7 hours walk but it also can be longer or shorter in some of the days.

How difficult are the treks?
It dependence on  your choice of the area for trekking. In general, shorter it is comparatively easier then longer treks.

Where do we stay on treks?
Hotels, Guest house, Teahouse and Tents will be used with the availability of the services and facilities.

What type of food is served?
Nepali meal (rice, lentil, curry, pickle etc.) will be provided in most of the days but there will some other choices of the meal as alternatives. We also can prepare the meal of your choice if you have any special diet.

Where do we get safe drinking water during the trek?
Our kitchen crew or teahouses provide the boil water on request . we can buy mineral water in most of the palaces but we discourage to buy for the environmental concern so that we request to use the water purification.

What equipment should I bring?
It dependence on the climate, height and the places of your choice but we should be aware with good trekking shoes, warm clothes, rain coat, pairs of underwear, shirts, pants, t-shirts, sun blocks, sun glass and cold cream etc.

What happens if there is an emergency?
Our guides are trained in first aid in the normal cases but in the serious cases that explore will take the step by being based in your insurance policy.

Will we have private rooms and bathrooms?
It dependence on your booking and the facilities of the hotels and teahouses.

What is the general schedule of average trekking day?
Simply, we have 5-7 hours walk in a day but there are also possibility of shorter or longer depend with the teahouses / camp side availability on the route.

What about environmental awareness?
Our staffs are well trained in the environmental concerned, culture awareness so that we try to avoid the things made out the natural damages. We also collect all our garbage's for the proper disposal.

Why should I travel with you?
Simply, we go out of our way to make sure of your experience in Nepal. We also give you more for your money. Our safety records is on unsurpassed as well as we also give the individual care to everybody.
Quality services:
Manpower:
We take pride of our high quality service, professional and friendly approach. We have very experience and well trained Sherpa staffs, Cooks, Sherpa helpers who are well aquatinted with the call of Mountains. These Sherpa staffs have been to several major adventure trips with their tremendous success and they have been appreciated by all Teams from different corners of the world. Our Sherpa staffs are well trained for first aid medical courses, mountain environmental and Eco tourism aspects. They are also trained for prevention of Mountain sicknesses, emergency evacuation calls etc.

Food:
All our chefs are very well trained for making different dishes such as Chinese, continental, Nepali, Tibetan etc. The delicious meals will be prepared hygienically and in cleanliness by our chefs. We use both local supplies and imported foods. Special diets, including vegetarian should be requested on our booking form. We will strive to cater to all your requirements; however, at remote locations the possibility of your dietary requirements being met is rather unreasonable.

Equipments:
We provide equipment's such as high quality tents like Salewa or North Face, V.E. 25 North Face Tents with Dining tent, sitting toilet tent, Kitchen tent, porter tent, stoves, kitchen gear, quality foam mattresses, folding tables & Chairs. We provide first aid medical kits to all our trips Hyper Baric pressure bags are available with us on renting basis.

Transportation:
The Airport transfers, Kathmandu sightseeing's and the tours outside Nepal will be arranged by deluxe coasters, luxurious bus or cars with our guide to the tour escorts and all the trekking land destination drop and pick up will be arranged by heavy Tata big wheeler buses to be adjusted on the rural road conditions.

Accommodation:
We work with different category Hotels from none star to five star deluxe Hotels such as in five star Hotel Yak & Yeti, Annapurna, Everest in four star Malla, Royal Singi, in three star Marshyangdi, Manang, Garden, Vaishali, Harati, Mountain Hotel and similarly on low budget star standard like Tilicho etc.
Translate
Contact Information:
Alpine Explore Nepal
P.O. Box: 4546, Kathmandu, Nepal
+977 1 4700714 / 4700175 / 4701974
Fax: +977 -1 - 4700970
Email: info@traveltrek.asia
sales@traveltrek.asia
Skype Address: explore.alpine
MSN Messanger: explorealpine
Yahoo Messanger:explorealpine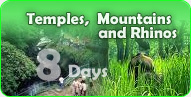 Our Guest Says
SteveAnyon-Smith
18 April 2000

This was my third trek in Nepal, having visited the Annapurna Region in 1995 and with Bharat and Dave in the beautiful and wildlife-filled Langstang Valley in1998. Bharat's company "Explore Alpine Adventure"....