Classic Laya Trek - 19 Days:
This is one of the treks that will always rank as one of Bhutan's finest treks. The route offers fantastic mountain views at close range including Mt. Gangchey Ta (tiger mountain), mother of the female river flowing through Punakha valley. Renowned for its diversity in Himalayan flora and Fauna. Numerous isolated dzongs and scattered settlements including the outlandish village of Laya, a unique culture of its own provide a great deal of cultural interest. Though remote, the Laya region is known for its hospitality and your time here will be delightful. The trek will end with a dip at the Gasa Tshachu (hot spring) relaxing every bone in your body and the memories of the special trek will stay with you for a lifetime.
Outline Itinerery
Day 01 Arrive Paro by Druk air.
Day 02 A Day hike to Taktsang monastery.
Day 03 Drive to Drugyel Dzong and trek to Shana camp.
Day 04 Trek from Shana to Soi Thangthangkha.
Day 05 Trek from Soi to Jangothang.
Day 06 A rest day at Jangothang.. 
Day 07 Trek from Jangothang to Lingshi.
Day 08 Trek from Lingshi to Chebisa.
Day 09 Trek from Chebisa to Shomuthang.
Day 10 Trek from Shomuthang to Robluthang.
Day 11 Trek from Robluthang to Limithang.
Day 12 Trek from Limithang to Laya.
Day 13 Rest day in Laya halt.
Day 14 Trek from Laya to Koina.
Day 15 Trek from Koina to Gasa Hot spring.
Day 16 Trek from Hot Spring to Goen Damji.
Day 17 Trek from Damji to Tashithang and drive to Punakha.
Day 18 Drive from Punakha to Paro via Thimphu.
Day 19 Transfer to airport final departure.
Trip Facts 
Trip Length: 19
Grade: Moderate
Starts in: Paro
Ends in: Paro
Group size: Maximum 12
Transportation: private car
Accommodation: Hotel & Camping
Maximum altitude: 4950m  

DATES
Available for private group

Detailed Itinerary
DAY 01 ARRIVE PARO BY DRUK AIR
Arrive Paro by Druk air BAe 146-100 series, the only national carrier. The flight offers you beautiful view of mountains and landscapes. On arrival and after visa formalities you will be received by Our members. Afternoon / evening time at leisure. Overnight Kichu Resort.
Day 02 a day hike to Taktsang   monastery
Day hike to Taktsang monastery. Horses can be arranged with an extra US $ 5/- The hike which is all the way uphill takes about 2 /3 hours through villages and pine forests. The monastery which clings to a huge granite cliff 800 meters from the Paro valley was devastated by fire in 1998 but the Royal Government has taken immediate steps to restore the monastery to its original structure. It is believed that the great saint Padmasambhava came in the 7th century on a flying tigress and meditated in a cave for 3 months. The demons were subdued who were trying to stop the spread of Buddhism and converted the Paro valley into Buddhism. During the end of the 17 century a monastery was built on the spot where the saint meditated and it is a pilgrimage site for every Bhutanese to visit once in their life time. Stroll back to Resort.
Day 03 Drive to Drugyel Dzong and trek to Shana camp
Drive to Drugyel Dzong where the trek begins. The path goes upstream of the Pachu River through villages gradually ascending to 2800 meters at Shana camp. Walking time 5/6 hours.
Day 04 Trek from Shana to Soi Thangthangkha
Shana to Soi Thangthangkha. The trail again follows the Pachu river ascending through pine, oak and spruce forest. Lunch will be served near a wooden bridge. The camp is at an altitude of 3800 meters near a stone shelter. Walking time 7/8 hours.
DAY 05 TREK FROM SOI TO JANGOTHANG
Soi to Jangothang. Climb slowly for a while till you reach an army camp. Then follow the river above tree line with stunning views of the surrounding peaks. Hot lunch will be served inside a Yak herder's camp. An easy walk will reach you to Jangothang at an altitude of 4050 meters. The view of Chomolhari (7320 meters) and Jichu Drake (6900
Meters) is superb. Both the mountains are still virgin peaks. Walking time 4/5 hours.
DAY 06 A REST DAY AT JANGOTHANG
Halt at Jangothang. Explore the surrounding areas like Tshophu Lake, visit Yakherders or simply relax.
DAY 07 TREK FROM JANGOTHANG TO LINGSHI
Jangothang to Lingshi. The trail follows the stream for half hour and crosses the bridge to the right side. Climb up the ridge and enjoy stunning views of Chomolhari, Jichu Drake and Tshrim Khang mountains.Than walk through the wide open valley sometimes coming across herds of blue sheep. The climb upto the Nyele la pass 4700 meters is not too difficult and the view is breathtaking. After the pass its a gradual descend and through the valley with beautiful views on all side. Nearing the camp you will see the Lingshi Dzong perched ontop of a hill with commanding view of the valley. Arrive camp at 4100 meters near a stone shelter. Walking time 6/7 hours.
DAY 08 TREK FROM LINGSHI TO CHEBISA
Lingshi to Chebisa. Walk passes the Lingshi Dzong and magnificent peaks. Today is a very pleasant walk through villages, yak herders camps and keep a sharp eye on herds of blue sheep that looks like rock boulders on the mountain side. Lunch will be served at scenic Goyuna village. A short walk after lunch will reach you to Chebisa village at an altitude of 3900 meters. Walking time 4/5 hours.
DAY 09 TREK FROM CHEBISA TO SHOMUTHANG
Chebisa to Shomuthang. ToDAY begins with a stiff climb up a ridge to Gobu la pass 4600 meters taking nearly 3/4 hours to the top but rewarded with magnificent views of the Himalayas. This is a blue sheep area so always keep a sharp eye. After the pass descend through rhododendrons bushes and lunch will be served at a ideal spot. The path goes up down crossing streams and Yak herders camps. Arrive camp at 4250 meters. Walking time 7/8 hours.
DAY 10 TREK FROM SHOMUTHANG TO ROBLUTHANG
Shomuthang to Robluthang. The trek starts with a climb to Jari la pass 4650 meters. Then descend all the way through alpine forest and rhododendron shrubs to
Tsharijathang a summer feeding ground for the rare Takins (national animal of Bhutan). During summer/monsoon the path is all wet so be prepared to get wet as the small wooden bridges are all washed away. After crossing the stream the trail ascends for a while till you reach the camp at 4300 meters. Walking time 7/8 hours.
DAY 11 TREK FROM ROBLUTHANG TO LIMITHANG
Robluthang to Limithang. ToDAY will be a long climb up to Shinje la pass at 4950 meters. The view of Gangchey ta mountain 6800 meters from the pass is breathtaking. From the pass descend all the way with a wider view of the mountain. Arrive Limithang a wide open valley and summer grazing ground for the yaks of the Laya people. Camp at 4100 meters. Walking time 7/8 hours.
DAY 12 TREK FROM LIMITHANG TO LAYA
Limithang to Laya. Wake up with great view of Gangchey Ta Mountain in front of you. The walk to Laya is pleasant passing through damp forest filled with moss and singing birds. Arrive Laya village the second highest settlements in the country at an altitude of 3850 meters. Walking time 4/6 hours.
DAY 13 A REST DAY IN LAYA
Laya halt. Explore the village by visiting the home of the laya people. Every home will welcome you with smiling faces and there is no need for invitation. A cup of butter tea, yak milk, Chang (local brewed wine made from wheat or barley) any of your choice will be offered. They are very friendly people and will happily pose for photographs. The Laya women have a dress that is unique in Bhutan. They wear the conical bamboo hats decorated with turquoise and silver ornaments and dark yak wool dress. If the group is interested in a cultural dance program by the Laya people it can be arranged.
DAY 14 TREK FROM LAYA TO KOINA
Laya to Koina. Trek down to the army base camp and follow the river crossing small streams. During the winter months you will see the rare Takins grazing on the bamboo shoots. The trail is up and down. Camp will be near a river next to a stone shelter at 3400 meters. Walking time 5/6 hours.
DAY 15 TREK FROM KOINA TO GASA HOT SPRING
Koina to Gasa Hot spring. The trail ascends for some time and gradually to the Bamela pass at 3750 meters. The path is all the way down hill till the camp. During monsoon the trail is filled with leeaches but it is surprising not finding any leeaches near the hot spring. The hot spring was discovered by Guru Rinpoche and it is believed that who has faith in him can cure sickness which was impossible by modern medicene. The spring has a small shop selling beer imported from India and is a sure way to relax after a long trek. Camp altitude at 2200 meters. Walking time 6/7 hours.
DAY 16 TREK FROM GASA HOT SPRING TO GOEN DAMJI
Hot Spring to Goen Damji. The walk begins through semi tropical vegetation filled with wild orchids crossing rivers and streams. Walking across huge suspension bridges and one bridge is over 150 meters in height which is all a part of the thrill. It is a easy walk and you can take your time in admiring the scenic beauty of the country side. Camp at 1850 meters. Walking time 4/5 hours.
DAY 17 TREK FROM DAMJI TO TASHITHANG & DRIVE TO PUNAKHA
Damji to Tashithang. ToDAY is the last DAY of trekking. Continue walking gradually down hill following the Mochu river through heavily forested area till you arrive Tashithang at 1550 meters. The Intrek bus will be waiting and proceed for 1 hour to Punakha. Visit the 17 centuary dzong and drive 45 minutes to Wangdue Kichu resort. Relax and enjoy the modern comfort.
DAY 18 DRIVE FROM PUNAKHA TO PARO VIA THIMPHU
Drive 4 hours to Paro via Thimphu. On arrival in Paro commence sightseeing. Overnight at Kichu resort.
DAY 19 TRANSFER TO AIRPORT FOR DEPARTURE
Transfer to airport for final departure. 

The following information will allow you to better plan your budget for tours or treks. A range of costs is given. These costs are dependant on
:
The mix of Touring and/or general Trekking,
The remoteness of the areas visited,
The number of guides or porters required,
The standard of accommodation required (if there is a choice), 
The type of ground transport used,
The length of your visit, and
The size of your group.
Depending on group size the costs of treks and tours range from:
1 to 3 pax     US$ 88 to 163  P/p per night.
4 to 8 pax     US$ 78 to 148  P/p per night
9 to 14 pax.  US$ 75 to 135 P/p per night.
15 to 20 and above US$ 60 to 110 P/p per night
Single supplement US$ 40 to 70 per night.
Note: The itinerary and cost for Peak climbing, Mountaineering, Tibet, Bhutan and India tours and trek are conditional apply.
Notwithstanding the costs shown above, we can tailor tours to suit almost any budget. Feel free to email us for more information.

Note: One tour leader will be free of cost for tours with 15 or more paying guests only. 

Children's bellow three years is free if sharing with their parents. And need to pay if they are participating on the trekking, and above three to nine year children half of the price.

Cost Includes: Accommodation in 3 to 4 star hotels in the cites as your choice, basic accommodation in a lodge or tea house or camping (depending on your itinerary and choice) during treks, guides and porters on treks, all land transfers by private vehicle, 3 meals a day on treks, all jungle safaris, all sightseeing tours as per itinerary and all necessary entry fees, permits and airport transfers.

Cost Excludes: Personal expenses, domestic air tickets, airport tax, drinks (soft drink, mineral water and alcoholic beverages and hot-shower on the trek), personal insurance, and extra cost due to natural calamities or accidents outside of our control.
Remarks: The cost of the trip determines with the services included during the trip so that it might be varies with the services, hotel and transfer of your wish.
Please note that our guides speak the following English languages and if required we will provide your language spiking guide on extra cost.
Note: Please contact exploretrek@wlink.com.np for more information and prices.
Translate
Contact Information:
Alpine Explore Nepal
P.O. Box: 4546, Kathmandu, Nepal
+977 1 4700714 / 4700175 / 4701974
Fax: +977 -1 - 4700970
Email: info@traveltrek.asia
sales@traveltrek.asia
Skype Address: explore.alpine
MSN Messanger: explorealpine
Yahoo Messanger:explorealpine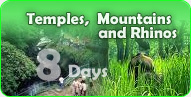 Our Guest Says
SteveAnyon-Smith
18 April 2000

This was my third trek in Nepal, having visited the Annapurna Region in 1995 and with Bharat and Dave in the beautiful and wildlife-filled Langstang Valley in1998. Bharat's company "Explore Alpine Adventure"....