Tips for Travellers in Nepal
CULTURAL CONSIDERATIONS
Nepal has only been opened to the west since 1950 and despite the influence of western nations. It is still a very traditional and religious society. Visitors should respect this and respond sensitively whilst the people of Nepal will never rebuke you for unknowingly offending them, it is always desirable to try to respect as many of their customs and beliefs as you can.


During your visit Nepal we recommend you to observe the following aspects. Long and baggy shorts are acceptable. Women are encouraged to wear lightweight skirts or trousers. Hot pants and miniskirts, tops which expose the chest, breasts and shoulder is unacceptable. Public display of physical affection is also not acceptable. Nudity is totally unacceptable. When entering a Nepalese house or temple always remove shoes at the door. Some Hindu temples may not be open to non –Hindus, so always seek permission. Begging is a harsh reality in most of the third world counties and Nepal is no exception. Try to avoid giving money to street beggars. Don't balloons, candy and money to village children as encourages them to beg.
Language

Nepali is the national language of Nepal. There are however over 30 different ethnic language. Your group leader or guide usually speak good English. Nepalese people are always very willing to help you learn their language and it certainly breaks the ice.

Photography
Nepal offers unparalleled opportunities for photography. Whenever taking photographs of the locals please seek their permission first and respect their wishes. Old people often do not wish to be photographed but generally the Nepalese are very good natured about it. Films and high quality film processing are available in Kathmandu and are cheaper than overseas.

Trip Organization and Information:

Our tour officers will meet you at Kathmandu Airport and accompany you by bus or car to your hotel, where your pre-trek briefing will be given. After the briefing and he/she will be available for any queries of general information. On the morning of your trek departure, please ensure that you have deposit your valuable things at hotel reception. Bring all your bags down to the hotel lobby, where it will be divided into two piles, one for the trek and the other for safe storage at the hotel. All bags must be clearly labeled with your name and address.

Daily Trek Routine:
You will be woken up with a cup of tea brought to your tent at around six AM followed by a small bowl of warm water for you to wash. Before breakfast, you should pack of your gear bearing in mind that your sleeping bag will also have to fit in eat the duffels bag. Roll up your mattress and put it in a porter's kit bag and ensure your tent is free of rubbish and personal belongings.

Your Duffel will be taken by you Sherpa and tied up with other gear into a load, which heads off early with the porters and will be available to you at the end of the day at the next camp. We usually hit the trail by 7:30 AM and step for lunch around 12:00 o'clock. Lunch usually takes about one and a half hours to allow sufficient time to serve meals to the group members and staffs. The afternoon walk is slightly shorter and we camp by 4-5 PM please keep in mind that these timings are general condition as weather, availability of suitable camp sites and water supply may affect them at any time. The evening meal is served around 6:30 PM inside the dining tent furnished with a pressurized lantern, table and camp chairs/stools. After the dinner/sirder will brief trekker's on the next day's trek and you can then retire to you comfortable sleeping tents. Every camp is provided with a simple but hygienic toilet/tent. Food during the trek is plentiful, healthy, wholesome and varied. Enough staple products are carried for the entire trip. Fresh supplies of vegetables, fruits and meet will be bought en route.

School & college Group:
Explore Alpine Adventure, which specializes in trekking, handless school and college groups to the Himalayan at the affordable prices. The itineraries of this company are designed to provide a real inside in the culture, religious and environmental aspects of the Himalayan but just as importantly, they are fun, expose to a Explore Alpine Adventure.  Student will quickly discover the rich rewards of exploring the globe.
Trip Booking, Terms and Conditions:
In order to confirm your booking you will need to send us 30% of program cost at least one month in advance.
70% the balance amount will be paid to group arrival in Kathmandu.
Trip Cancellation:
In case of cancellation, whatever reason, return notice should be received by this agency at least one month prior to group arrival in Kathmandu.
If the return cancellation is not received, the 30% advance payment will not be refundable.

Travel Insurance:
It is advisable to acquire an insurance policy to cover sickness, accident, loss of luggage and the unlikely event that you need evacuation by plane or helicopter due to illness or accident.

First Aid:
We provide a first aid kit and pressure bags in our group trek.  We suggest that you bring along the following supplementary items. Pain relief pills, as for height altitude, anti diarrhea tablets, tube of antiseptic cream and throat lozenges.

Trekking Equipments:
We provided two-man tents, sleeping bags (a good idea to bring your own), inner sheers,  thermal foam mattresses and other item such as a mess tent, a toilet tent, folding chairs and tables, you should bring personal items such  as:

Food Gear:
Boots, shocks nylon thermal (3), shocks light cotton.

Clothing:
Down field Jacket, Wool Shirt or Sweater, nylon wind pants, long underwear, nylon wind breaker, warm –up pants, hiking shirts for men, poncho, wool hat (or balaclava), underwear, down filled pants, sun hat gloves, gaiters, cotton or corduroys pants (optional), t-shirt cotton for men (2 changes), blouse for women (2 changes).

Other Equipments:
Large duffel bag with lock, rucksacks, water bottle, small duffel bag or suitcase for your city clothes, goggles or sunglasses, flash light, batteries and bulbs and sun-cream for lips.

Additional Equipments for Comfort:
Insect repellent, toilet articles, shampoo, laundry soap, small knife, length of parachute cord, soap, toothpaste, medical first aid kit, sewing kit, and an umbrella.

Trekking Permit:
A valid permit is required for all treks, which will be issued upon your arrival, (we will secure the permit for you, but for this we require one clear working day and two passport size photographs.) in case you are under trekking a white water rafting trip before or after you trek, you will need to bring two additional passport size photographs.

Food & Water:
Our trek staff has been trained to take maximum care with hygiene. Water is properly boiled before preparing tea or coffee food on the trek is whole some and freshly prepare for each meal. Only rarely do we supplement it with canned food, which is used more on longer treks. You are advice not to drink water from tea shop. Water is supplied by our camp staff, who will refill your water bottles during breakfast and dinner time.

Money & Valuables (Security)
Always carry Nepalese Rupees in small bills on your trek, the amount depending on the atria and duration of the trek. A guideline for this will be mentioned during our trek briefing. Money will be required only for purchase of soft/hard drinks and souvenirs along the way. Most of your money and valuables should be kept in a safe deposit box in your hotel in Kathmandu or in our Office.

Altitude:
For treks going above 3500 m. acclimatization is necessary. Our trekking schedules have been carefully designed to minimize the effect or altitude. We ascend slowly and ensure an adequate number of rest days to enable safe acclimatization en route. It is still possible for mountain sickness to occur so a close watch is kept throughout the trip by your tour- leader or Sirdar. The symptoms include bad headaches, nausea, lethargy and sometimes breathlessness. If you or any of the group members display any of these s7ymptoms, please make sure you inform you tour – leader or Sirdar immediately. It is essential that you keep your fluid intake high (at least 4 liters of liquid per day) your tour-leader can advice more exactly regarding the altitude and most of the problems on the trail. If you wish to know more about the AMS (acute mountain sickness) a pamphlet is provide free of charge by GHRA (Himalayan rescue association) in Kathmandu.

First Aid Kit:
We provide a first aid kit on our group trek but we suggest that you bring along the following supplementary items: Pain relief pills for high altitude and headaches, also-anti diarrhea tablets blister pads, sterile plain and crepe bandages, a tube of antiseptic cream, decongestants/ antihistamines, throat lozenges and paracetamol or aspirin also personal medicines as prescribed by your physician.

Disposal of Rubbish:
we recommend that each trekker keeps a small bag for rubbish  during the course of the trip. Each morning a small fire will be made for burnable rubbish. Any non burnable or non biodegradable rubbish should be stored and brought back to Kathmandu and disposed of at the head office camping / Store house.

Insurance:
Your insurance policy should cover helicopter evacuation expenses in the eventuality of a serious accident. The fee for such an evacuation can be about U. S. Dollar 2000 per rescue. This insurance should also cover you for possible evacuation from an air field due to bad weather conditions.

How Our Treks are Operated?
All our treks are managed by a team of professionally trained Sherpas with the Sherpa Sirdar responsible for all aspects of the running of the trek. For large groups we can provide a qualified leader.

On trek the daily routine will be more or less as given: wake up around 6 a.m. with tea/coffee, warm water provides for washing, breakfast of porridge/cornflakes and biscuits with tea/coffee/chocolate. The days trek starts around 7:30 a.m. Porters carry all camp equipment, food and your duffle bag. All you carry in your small day pack is a water bottle, small jacked and other small items you might need on the trail. Trekkers walk at their own pace.

The morning's walk to the lunch-spot, takes between three and half hours to four and half a hours, in the afternoon camp is reached at 4 p.m. tea and snacks are served while the Sherpas pitch camp.

The evening meal is served around 6:30 P.M. inside the dining ten furnished with a pressurized lantern, table and camp-chairs/stools. After dinner the Leader/ Guide/ Sirdar will brief trekkers on the next day's trek and you can then retire to your comfortable sleeping tents. Every camp is provided with a simple but hygienic toilet-tent.

Food on trek is plentiful, healthy, wholesome and varied. Enough staple products are carried for the entire outing. Fresh supplies of vegetable, eggs, meat etc. are purchased locally wherever available.

The day to day routine is designed so that trekkers have time to see, photograph and explore the country side. Anyone who is healthy, fit and enjoys the outdoors will quality to participate in our treks.

Trek Gradation:
Grade -1
Easy trekking, by Himalayan standards, generally between 900m./3000ft. and 2000m / 6500 ft. There are always plenty of 'ups and downs' anywhere in the Himalayas and clients needs to be regular walkers to get full enjoyment from their experience. It is possible however to design 'easier' short 3-4 day treks with perhaps only 2-4 hour walking per day on request.

Grade -2
Moderate trekking between 900m / 3000 ft. and 3000 m/9900ft. but possibly involving side trips to higher elevations.

Grade -3
Reasonably demanding trekking altitudes up to 4000 m / 13000 ft. with side trips to high elevations. Some treks include will in part, be well away from village on ill-defined grazing trails.

Grade - 4
Here we include all Tibet trips primarily because of the rigorous climate and the overall high altitude varying between Leas at 3700m. / 12000 ft. to high pass crossing by vehicle or on foot in excess of 5000m. / 16500 ft. in other areas, treks of a demanding nature require participants to be fit and in excellent health as they are often on remote alpine areas and sometime reach altitudes in excess of 5500 m. / 18000 ft.

Alpine:
Extremely demanding treks sometimes in very remote areas on rough terrain and perhaps including climbs (in Nepal) of one or more of the so called 'trekking peaks' maximum altitude, Mt. Mera 6461m / 21,192 ft. Participant should have at least a basic knowledge of the use of crampons and ice-axes though first time climbers may be accepted on sum of the so called 'easy' routes on these peaks. Medical certificates are required prior to acceptance on these climbing treks.
Translate
Contact Information:
Alpine Explore Nepal
P.O. Box: 4546, Kathmandu, Nepal
+977 1 4700714 / 4700175 / 4701974
Fax: +977 -1 - 4700970
Email: info@traveltrek.asia
sales@traveltrek.asia
Skype Address: explore.alpine
MSN Messanger: explorealpine
Yahoo Messanger:explorealpine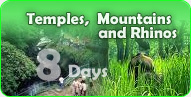 Our Guest Says
SteveAnyon-Smith
18 April 2000

This was my third trek in Nepal, having visited the Annapurna Region in 1995 and with Bharat and Dave in the beautiful and wildlife-filled Langstang Valley in1998. Bharat's company "Explore Alpine Adventure"....