Lhasa and Mt. Kailash (Kailash Parbat and Mansarovar Tirtha Yatra)
Fly Kathmandu - Lhasa, drive to Mt. Kailash and Lake Manasarovar-17 days
Mt. Kailash, 6700 meter peak, also referred as the Meru, Sumeru, Sushumna, Hemadri (golden mountain), Ratnasanu (jewel peak), Karnikachala (lotus mount), Amaradri, Deva Parvatha (summit of gods), Gana Parvatha, Rajatadri (silver mountain) in religious scriptures, is situated in the Western Tibet. The beauty of Mt. Kailash, which looks like a symmetrical cone shaped rock capped by pure crystalline ice all the time, is echoed in various mythological and literary works, this is the place where Lord Shiva and his divine consort Parvati live.
Trip Facts
Trip length: 17 Days
Grade: Soft Adventure Trek
Starts in: Kathmandu
Ends in: Kathmandu
Accommodation: Hotel, Lodge and camping
Transportation: Flight, 4WD Land cruiser with support truck
Meals: Breakfast, lunch and dinner during the trek
Maximum Altitude: 4790m
A three-day circumambulation (Parikrama or Kora) around Mt. Kailash, which is also considered as the navel of the earth, involves crossing 5630 meter Dolma La (pass) which is believed to belong to Devi Parvati. Completing a Kora (Parikrama) is believed to erase the sins of a lifetime.
Only 30km from Mt Kailash is another important pilgrimage site, the beautiful and serene Lake Manasarovar. According to Hindu Mythology it was formed in the mind of Brahma, and the Goddess Parvati is believed to have taken the form     

of the lake Manasarovar. Taking a bath in this holy lake assures the deliverance from sins of a life time. Even drinking the waters of lake frees a human being from sins of all kind. Myth has it that the gods come to bathe every morning in this lake between 3 to 5 am and this time is called 'Brahmamuhurta'. Another legend has it that Parashuram's ashram also situated on a hill on the banks of Manasarovar. Brahmaputra, Indus, Sutlej, and Karnali, the major rivers of India and Nepal originate from here.
The scriptures reiterate that a pilgrimage to these holy sites not only assures absolution of one's sins through generations but also forms the ultimate realization of one's spiritual pursuit.
On this trip, we drive from Kathmandu to the Tibetan border at Zhangmu and continue drive to Nyalam for overnight halt. We then drive across the 'roof of the world' to Lake Manasarovar. After completing a Kora around Mt Kailash and a holy dip in Manasarovar we retrace our route back to Kathmandu. 
Outline Itinerery
Day 01 Arrive Kathmandu – O/N Hotel
Day 02 In Kathmandu– O/N Hotel
Day 03 Drive to Nyalam (3750m) – O/N Guest House
Day 04 Rest Day in Nyalam – O/N Guest House
Day 05 Drive to Saga (4840m) – O/N Camp
Day 06 Drive to Barayang (4540m) – O/N Camp
Day 07 Drive to Mansarovar (4558m) – O/N Guest House /Camp
Day 08 At Manasarovar – O/N Guest House /Camp
Day 09 Drive to Darchen (4560m) – O/N Camp
Day 10 Trek to Dira-Puk (4900m) – O/N Camp
Day 11 Trek to Zutul-Puk (4790m) – O/N Camp
Day 12 Trek to Darchen (4560m) Drive To Manasarovar – O/N Guest House/Camp
Day 13 Drive to Baryang (4750m) – O/N Camp
Day 14 Drive to Saga (4600m) – O/N Camp
Day 15 Drive to Nyalam (3750m) – O/N Guest House
Day 16 Drive to Kathmandu (1400m) – O/N Hotel
Day 17 Depart Kathmandu 
Detail Itinerery
DAY 01 ARRIVE KATHMANDU – O/N HOTEL
Arrive Kathmandu, meet at the airport and escort to your hotel
DAY 02 IN KATHMANDU– O/N HOTEL
Today we will visit temple of PASUPATHINATH biggest & most revered Hindu shrine. After paying homage to the lord Pasupathi we then continue to enjoy sights of some of the heritages and highlights of Kathmandu city including BUDDHANILKANTHA, the where lies the temple of Narayan famous for it's large idol of Naryan laying on the bed of snakes in water, BOUDHANATH largest Buddhist Stupa in town, BHAKTAPUR 15th century palace of 55 windows and & durbar Square.
DAY 03 DRIVE TO NYALAM (3750m) – O/N GUEST HOUSE
We leave Kathmandu early in the morning, driving for 123 km (approx 5hrs) through the beautiful Nepalese countryside to Kodari on the Nepal - Tibet border. After completing the border formalities at both the Nepalese and Chinese immigration posts we drive up 8 km (approx ½ hrs) a series of incredibly steep switchbacks to Zhangmu on the Tibetan side of the border. A short drive of only 30km (approx 1 hrs) from the border takes us to Nyalam, on a steep winding road which passes through a mossy gully with cascading waterfalls.
DAY 04 REST DAY IN NYALAM – O/N GUEST HOUSE
We spend a rest day in Nyalam today in order to acclimatize before heading up higher. A short way out of town there is a small temple, Nyalam Pelgye Ling, which is associated with Milarepa.
DAY 05 DRIVE TO SAGA (4840m) – O/N CAMP
Today we drive approx 8 hrs (250 km) to the huge lake called Peiku-tso crossing two high passes. After a picnic lunch at bank of Peiku-tso lake we continue drive to Saga crossing the Yarlung Tsangpo (Brahmaputra River) on a ferry.
DAY 06 DRIVE TO BARAYANG (4540m) – O/N CAMP
A longer day's drive today, (250 km) 8 hrs approx, takes us to Barayang, We continue on across the vast dry plains to the small town of Barayang.
DAY 07 DRIVE TO MANSAROVAR (4558m) – O/N GUEST HOUSE /CAMP
A longer day's drive today, 280 km approx 8 hrs From Barayang, we set out across the plains to Manasarovar located just 30km south of Mt Kailash. The lake is separated from another lake, Rakshas Tal, myth has it here Ravana prayed and had the audience with Shiva.
DAY 08 AT MANASAROVAR – O/N GUEST HOUSE /CAMP
The day to wash away sins of a lifetime! After performing puja and taking a holy dip in the Lake we will spend rest of day wandering around the lake and prepare ourselves for Kora around Mt. Kailash.
DAY 09 DRIVE TO DARCHEN (4560m) – O/N CAMP
Leaving the lake, we drive for about 30 km towards Darchen, the Base Camp of Kailash where we stay at Guest house.
DAY 10 TREK TO DIRA-PUK (4900m) – O/N CAMP
Drive about 5 km to Tarboche, this is the starting point for our kora, the 53km trek around the mountain. From Tarboche, we walk up the Lha Chu Valley through beautiful green meadows and streams with Mt Kailash towering above us. Those who do want wish to trek around Kailash can go back to Mansorovar or Darchen and wait for the kora group to return.
DAY 11 TREK TO ZUTUL-PUK (4790m) – O/N CAMP
We now leave the Lha Chu Valley and enter the Drolma Chu Valley, heading up towards a high pass, the Drolma La (5630m). It's a tough climb to the summit which is festooned with prayer flags but from there it is all downhill or flat to Zutul-puk.
DAY 12 TREK TO DARCHEN (4560m) DRIVE TO MANASAROVAR – O/N GUEST HOUSE/CAMP
On the final day of the kora we cross several streams. We then enter the Bharka plain and it's about an hour's walk through this desert-like landscape to Darchen. We board the car waiting at Darchen and drive approx 2 hrs to Manasarovar for overnight halt.
DAY 13 DRIVE TO BARYANG (4750m) – O/N CAMP
Today is a long drive, about 280km, back to Baryang.
DAY 14 DRIVE TO SAGA (4600m) – O/N CAMP
We continue driving today along a 250km stretch of road to Saga.
DAY 15 DRIVE TO NYALAM (3750m) – O/N GUEST HOUSE
Leaving Saga, we again cross the Yarlung Tsangpo by ferry, and pass by Peiku-tso before arriving back at Nyalam.
DAY 16 DRIVE TO KATHMANDU (1400m) – O/N HOTEL
From Nyalam, we head back to the border town of Zhangmu. From Zhangmu, it's a short drive to the Friendship Bridge which spans the Bhote Koshi River and marks the Chinese - Nepalese border. We say goodbye to our Tibetan guide and driver and walk to Nepalese Immigration Control in Kodari where we will be met by our Nepalese staff. After completing the re-entry formalities we continue the drive to Kathmandu which, depending on road and weather conditions, should take about 5-6 hours.
DAY 17 DEPART KATHMANDU
We leave hotel and drive to Tribhuvan Int'l airport to board the plane home.
Cost includes
3 nights hotel in Kathmandu (Grand/Marshyangdi) on full board basis on twin sharing
Fully catered tours with support of Nepali crew and/or specialist Indian cook.
Accommodation at tented camp & local guest houses (as specified in the itinerary).
Round trip transportation in Tibet by 4WD Land cruiser (4passengers in each car) and support truck.
Tibet travel permit and other applicable entrance fees.
Supply of mineral water throughout the trip.
Required Yak & Yak driver for luggage during trekking (Parikrama) around Mt. Kailash.
Gammov bag (pressure bag), Oxygen bottle and first-aid kid for emergency use.
Private boarder transfer, Kathmandu sightseeing & airport transfer
Tibet visa (including rush fee)
Not Included in the Price
Any expenses incurred during medical emergency evacuation and road blockage due any reason.
International airfare, airport tax.
Nepal visa fee [for NRIs]
Any expenses of personal nature.
Personal equipment & clothing (including down jacket & sleeping bags)
Additional visa fee of USD 14 imposed on American passport holders.
Photography & filming fee
GUIDELINES AND INFORMATION FOR MT. KAILASH & MANASAROVAR YATRI
Every year thousands and thousands of Hindu, Buddhist and Jain pilgrims throng Mt. Kailash traversing remotest and toughest regions of the Himalayas in pursuit of spiritual realization. High altitude, rugged terrain and arid climatic condition make the journey a quite arduous. Bureaucracy, at times, also become quite complicated. Overall management of a pilgrimage to Kailash calls for a very skillful maneuver and support of highly skillful staff with state-of-art equipment.
We have been catering the every needs of a pilgrim for last 9 years. Due to our outstanding level of service over these years, Alpine Explore Nepal has the honour to be the most trusted and reliable partner for many prestigious organizations in India and abroad. Each year we have conducted Kailash pilgrimage tour for more then 1000 Yatri of many prestigious religious organization, private or Govt firms, families etc. In Tibet we have our own operation office and have teamed with very influential and expert staff members who play a very crucial part to make your journey a hassle free and as enjoyable as it can be. Our Nepali supporting team is specially trained to work with religious tour group. Each of our staff members are well versed with every religious aspect of the pilgrimage, this is a rare case in most of the agencies who are accustomed to work with non-religious westerners.
We would invite you to join us for your ultimate pilgrimage to Mt. Kailash and Manasarovar and set yourself free from the sins of life time and sanctify your spiritual life.
We have appended following broad guideline and related information in order for you to plan your YATRA.
VISA & ENTRY PROCEDURE
For Tibet, we organize a group visa, and in order to do this we will need a copy of your passport at least three weeks prior to the commencement of your trip, followed by your original passport one week before the trip departure date. Tourism regulations in Tibet are subject to change without prior notice, as per current regulation Chinese Embassy issues visa on Monday, Wed and Fri. Incase of US passport holder there will be additional charge of USD 14.
For Any national other then Indian will need a multiple entry visa for Nepal which can be obtained either from your nearest Nepalese consulate or on arrival in Nepal. If you are staying only 3 days in Nepal you are entitled to free visa.
GUIDE & OTHER SUPPORTING CREW
Throughout your time in Tibet you will be accompanied by a knowledgeable Tibetan guide who will not only act as an interpreter but will also provide a valuable insight into the Tibetan way of life. The whole trip is fully catered by our qualified and experienced crew from Nepal and a special Indian cook (or a Nepali cook trained on Indian food preparation. A support crew from Nepal contains one sirdar (local tour leader), one cook (either an Indian or a Nepali) and the numbers of kitchen crew, Sherpa assistants. Numbers of support crew depends on the size of the group.
During Kailash parikrama luggage and food supplies will be carried by Yaks. If you need ride Yaks during Kora you pay directly to the Yak herder.
ACCOMMODATION
In Kathmandu you will be staying in a hotel on full board basis. In Tibet sleeping and eating will be on tents unless specified otherwise in the itinerary. Where guest houses are mentioned in the program we endeavor to stay in the best possible accommodation, you should be aware that most of the guest houses in Tibet are quite basic. The bedrooms are usually very small; the shared bathroom facilities are often outside. At times, it may be necessary to stay in a dormitory with several other travelers if individual rooms are not available.
In Lhasa extension trips, accommodation in Lhasa will be at Dhood Gu or similar standard hotel. It is renowned for its hospitality and warm Tibetan atmosphere and is perfectly situated in the centre of town just a few minutes walk from the Jokhang Temple and Barkor. In other places along the route, accommodation will be in the best available hotels. Meals will either be in the hotel or at a restaurant of your choice (where available). Whilst on the road, lunch will be at one of the many Chinese tea shops along the way which generally serve a variety of noodle and vegetable dishes.
TRANSPORTATION
The roads in Tibet can at times become quite rough and impassable for many vehicles; it can at times become quite rough and impassable for many vehicles, so for this reason we use Land cruiser 4WDs. For deluxe trips we use Toyota 4500 and for standard trips Toyota 62 is used. These vehicles are extremely reliable and will make the journey as comfortable as possible. For the section between Kathmandu and Tibet border transportation will be by comfortable private mini tourist coach. There will be a truck for carrying luggage, camping equipments etc.
A TYPICAL DAY
A typical day begins with a hot cup of morning tea, followed by a bowl of hot water for washing. After packing your bags and having a good breakfast, you board the vehicle and drive to next station for overnight halt, each day's drive is approx 7-8 hrs depending on road condition.
While preparing breakfast our kitchen crew also prepare lunch at the same time and pack it in a hot case which shall be served on the way around midday. Drive continues after picnic lunch reaching the overnight halt place around late afternoon or early evening. Upon reaching campsite (or guest house) the kitchen crew will serve tea/coffee/hot water and some light snacks while other supporting staff set up tents. Dinner is served in dining tent within 1 hr of reaching the camping site (or Guest house).
FOOD/DRINKS
Except on Lhasa extension trip your kitchen crew will provide tasty, plentiful and nutritious meals daily with a variety of local and Indian dishes. Food will be prepared either by an Indian specialist cook or a Nepali cook specially trained on Indian food preparation.
We use as much fresh produce as possible and our cooks and kitchen crew maintain exceptional standards of cleanliness and food preparation hygiene. Special dietary requirements can always be catered for.
To start the day, breakfast consists of a choice of bread, puri, bhaji, corn flakes, fried potato, beaten rice, samosa, pakoda, halwa, upama and other dishes of Indian taste.
Lunch is generally a selection of Indian delicacies such as Dosa, sambar, rice, seasonal vegetable curry, paratha, chole, puri, followed by selected sweet dishes and fresh fruits.
Dinner is usually assorted Indian dishes like rice, dal, seasonal vegetable curries, roti, salad, khichidi, papad, dosa and other item of Indian taste, followed by a variety of vegetable soups and completed with sweet dishes and fresh fruits.
During entire tour in Tibet you will be supplied mineral water. Refreshing drinks, dried fruits and assorted tits bits are kept in each car which you can take during day's drive. Tea, coffee and other health drinks are also provided at all meals.
BEST TIME FOR TRAVELING
Despite the high altitude of the Tibetan Plateau, the daytime temperatures are actually quite mild. Between April and November the average temperature ranges form 15-25 degrees Celsius and the skies are generally clear and blue. From July to August though there can be the odd shower during the day. The nights, however, can be very cold and temperatures can drop below 0 degrees Celsius. During the day a light shirt or jumper and lightweight pants will be suitable, but a warm fleece or down jacket is recommended for the evenings.
The best time of year for Mt. Kailash tour is from April to the beginning of October.
HEALTH/VACCINATION
Vaccination requirements change frequently, so we suggest you consult your doctor at least 2 months prior to your trip. We also recommend that each person carries their basic medicines. The main health consideration in Tibet is altitude related illness or Acute Mountain Sickness (AMS). You may experience some mild symptoms initially, such as headache, lethargy, nausea and difficulty sleeping, but these should lessen within a few days. A supply of bottled oxygen is carried in the vehicle at all times should it be required. We also carry a Portable Altitude Chamber (PAC) in case of altitude sickness.
On Lhasa extension trips the hotels in Lhasa, Shigatse & Gyntse are equipped with oxygen. Doctors will also be available on call. A supply of bottled oxygen is carried in the vehicle at all times. If you have ever suffered from altitude sickness, or have a heart or breathing complaint, we highly recommend you consult your doctor about your suitability for traveling to Tibet before booking. When flying to Lhasa we recommend you rest for the afternoon to help acclimatization.
If you have any pre-existing medical condition, please consult your doctor before booking and bring adequate medication for any such condition. There are no inoculations required for Tibet, however, a rabies vaccination is recommended. Your doctor will be able to advise you on the most appropriate vaccinations or precautions to take.
We carry life saving equipments like Gammov Bag, Oxygen and a set of Medical kit. In the case of a serious sickness or a casualty, which we believe will not happen; you shall be driven by a land cruiser to nearest Nepal – Tibet border as helicopter is not allowed to fly in Tibet. Since you are entirely liable for all the expenses incurred in evacuation please make sure that it is covered by your insurance before assigning for it or be prepared to pay on your own after getting back in Kathmandu.
RECOMMENDED LISTS OF CLOTHING & EQUIPMENT
The clothing you bring will need to allow for both the warmth of the days and the chill of the nights. Following items are recommended to carry on such trip …
Down jackets*, warm cloths such as woolen hand gloves, socks, muffler, sweater, monkey cap, warm trousers, thermal underwear, rain coat, wind stopper, jacket, sun-hat, sunglasses (UV protection) walking shoes, knife, water bottle, unbreakable thermos, camera, film, torch, extra batteries, pencil, notebook, chapstick, sun cream, cold cream, a your basic medicines, (don't carry any sedative drugs), soap, towel, dust mask, hot water bag and other basic odds and ends.
It's not really necessary to spend a lot of money buying extra equipment and clothing before your trip. Warm fleece and woolen clothing is available quite cheaply in Kathmandu and down jackets, can be either bought or hired at very reasonable prices.
EQUIPMENT AND CLOTHING PROVIDED BY COMPANY
Sleeping bag, foam mattress; walking sticks, complete kitchenette, candles/kerosene lantern, tables, chairs, sleeping tent (a two-men tent), kitchen tent, dining tent, toilet tent, toilet chair and other basic odds & ends.
* We can rent out down jacket for INR 500 for whole trip.
BOOKING CONDITIONS
It is a fundamental condition of booking that you acknowledge that this is a journey into one of remotest and toughest regions of the Himalayas which requires some flexibility. The itinerary provided to you taken as guideline only. Although every effort will be taken to keep to the given itinerary, we cannot be held responsible for any delays caused by International or domestic flights, strikes, Govt. regulations/Interference (change in regulation and system etc), weather or natural casualties etc.
In such cases, Alpine Explore Nepal shall be responsible for providing suitable alternatives, which could be decided upon mutual agreement.
We much prefer that you pay the balance at least 6 weeks before the tour begins or upon arrival in Kathmandu before the trip departure.
PAYMENT INSTRUCTION
You can pay us using any of the following modes:
* transfer money to our given bank detail
* pay cash upon arrival
* pay by credit card
CANCELLATION POLICY
If you cancel at least 6 weeks before the tour your deposit will be forfeited. If you cancel less than six weeks before the departure date the cancellation charge will be 25% of the total trip cost, if cancelled in less then a week 50% of total cost & for no turn up 100% cost shall be charged.
The tour will not be cancelled unless we are forced to do so because of unusual or unforeseeable circumstances (force majeure), such as a major natural disaster, major political unrest or war.
If we cancel the tour we will promptly refund all payments made to us, i.e. including the deposit. We shall not be liable to refund any additional expenses that you may have incurred (such as insurance, visas, vaccinations and other incidental costs).
In case of the journey broken of early return upon client's own wish or causes, Alpine Explore Nepal shall not be liable to any refund of the days not utilized. Clients have to pay for the hotel or any extra costs incurred after leaving the itinerary.
You have to buy travel insurance which includes adequate cover for baggage, medical expenses, cancellation, helicopter evacuation and emergency repatriation.
All information and advice provided (vaccinations, climate, clothing, equipment, visas etc) is given 'in good faith but without responsibility by us.
You agree to abide by the authority of the leader/guide assigned by Alpine Explore Nepal.
If you have a complaint that cannot be dealt with immediately, or you are not satisfied with the response please notify us in writing within 10 days of the tour completion. We shall try to agree on a settlement this process shall be governed by the laws of Nepal.
We believe that booking for this tour is made after going through given booking conditions and are abided by.  


The following information will allow you to better plan your budget for tours or treks. A range of costs is given. These costs are dependant on
:
The mix of Touring and/or general Trekking,
The remoteness of the areas visited,
The number of guides or porters required,
The standard of accommodation required (if there is a choice), 
The type of ground transport used,
The length of your visit, and
The size of your group.
Depending on group size the costs of treks and tours range from:
1 to 3 pax     US$ 88 to 163  P/p per night.
4 to 8 pax     US$ 78 to 148  P/p per night
9 to 14 pax.  US$ 75 to 135 P/p per night.
15 to 20 and above US$ 60 to 110 P/p per night
Single supplement US$ 40 to 70 per night.
Note: The itinerary and cost for Peak climbing, Mountaineering, Tibet, Bhutan and India tours and trek are conditional apply.
Notwithstanding the costs shown above, we can tailor tours to suit almost any budget. Feel free to email us for more information.

Note: One tour leader will be free of cost for tours with 15 or more paying guests only. 

Children's bellow three years is free if sharing with their parents. And need to pay if they are participating on the trekking, and above three to nine year children half of the price.

Cost Includes: Accommodation in 3 to 4 star hotels in the cites as your choice, basic accommodation in a lodge or tea house or camping (depending on your itinerary and choice) during treks, guides and porters on treks, all land transfers by private vehicle, 3 meals a day on treks, all jungle safaris, all sightseeing tours as per itinerary and all necessary entry fees, permits and airport transfers.

Cost Excludes: Personal expenses, domestic air tickets, airport tax, drinks (soft drink, mineral water and alcoholic beverages and hot-shower on the trek), personal insurance, and extra cost due to natural calamities or accidents outside of our control.
Remarks: The cost of the trip determines with the services included during the trip so that it might be varies with the services, hotel and transfer of your wish.
Please note that our guides speak the following English languages and if required we will provide your language spiking guide on extra cost.
Note: Please contact exploretrek@wlink.com.np for more information and prices
Translate
Contact Information:
Alpine Explore Nepal
P.O. Box: 4546, Kathmandu, Nepal
+977 1 4700714 / 4700175 / 4701974
Fax: +977 -1 - 4700970
Email: info@traveltrek.asia
sales@traveltrek.asia
Skype Address: explore.alpine
MSN Messanger: explorealpine
Yahoo Messanger:explorealpine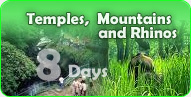 Our Guest Says
SteveAnyon-Smith
18 April 2000

This was my third trek in Nepal, having visited the Annapurna Region in 1995 and with Bharat and Dave in the beautiful and wildlife-filled Langstang Valley in1998. Bharat's company "Explore Alpine Adventure"....