Manasulu and Annapurna
This ambitious trek assembles two of the most beautiful treks in Nepal: the Manaslu Tour and the Annapurnas Circuit, via two passes towering above 5000 m. Manaslu (8156m) is the world's seventh highest peak, and its region was only opened for trekking in 1992. Heading north from Gorkha, alongside the Burhi Gandaki river, the route turns then westwards into a high alpine valley with typical Tibetan villages and a number of fine monasteries. A steeper ascent to Larkya La pass (5212 m) is rewarded by stunning views of the Manaslu. At Dharapani, we join the Annapurnas circuit and follow upstream the Marshyangdi river. After Pisang we get stunning extremely up-close views of snowy and glaciated high peaks including Annapurnas II, III and IV. Huge glacial moraines abound, etched deeply by wind erosion into fantastic pillars. We complete this breath-taking route by crossing the Thorong La pass (5415 m) to Jomsom. From there, we can either fly to Pokhara (21 days) or follow the Kali Gandaki River. Continuing, we reach Ghorepani and Poon Hill where we enjoy stunning dawn views of Dhaulagiri, Machhapuchhre and Annapurna south.

Level of difficulty  * * *, Maximum altitude: 5415 m, Best season: Spring and Autumn.

Itinerary
Day 1: Kathmandu
Day 2: Kathmandu
Day 3: Bus to Gorkha
Day 4 to 26: Trek to Birethanti and bus to Pokhara
Day 27: Bus to Kathmandu
Day 28: Kathmandu
Day 29: Kathmandu
Manaslu and Annapurna 29 Days Details Itinerary

Day 01: Kathmandu. Airport - hotel transfer.
Day 02: Kathmandu. Day at leisure.
Day 03: Kathmandu-Gorkha by bus. Visit of the Gorkja royal palace and the Kali temple. An historic city, origin of the Sha dynasty that had provided most of the Nepalese kings since 1767.
Day 04: Gorkha - Kanchok in 5h. Nice views of the Gorkha Himal.Day 03: Kanchok - Arughat (670 m) in 5h. A pretty route through cultivated, terraced hillsides and villages. The trail goes up and down along the Budhi Gandaki river, which we will follow during the ten next days.
Day 05: Arughat - Labu Besi (880 m) in 6.5h. The trail goes across forests populated by monkeys. As we go, we glance at great vistas of the Shringi Himal. In this region, the Gurung women often wear elegant clothes and possess impressive sets of jewellery, bangles and saris.
Day 06: Labu Besi - Khola Besi (950 m) in 4h. The trail goes along the river, with some steep legs.
Day 07: Khola Besi - Jagat (1410 m) in 5h. We head upstream along the Budhi Gandaki's steep edge, towards Tatopani, literally " hot springs ". The trail then, goes up and down, again along the river, with some legs overhanging huge rapids.
Day 08: Jagat - Ngyak (1530 m) in 6h.
Day 09: Ngyak - Ghap (2040 m) in 5h. The path goes through dense jungle up the narrow western gorge of the Budhi Gandaki heading towards Manaslu. Sometimes high above the river, while at other, we will cross and re-cross it on an incredible variety of bridges. In Ghap, we will admire some fine sculptures, mostly representing meditating Buddhas.
Day 10: Ghap - Lho (3100 m) in 5h. We continue westwards through bamboos and rhododendrons. Horses and yak caravans are numerous here, as the commerce with the upper Budhi Gandaki valley and Tibet is prosperous.
Day 11: Lho - Sama Gompa (3500 m) in 5h. We head straight towards Peak 29, ahead of us, then follow the lateral moraine of Pungen Glacier towards Sama. Breathtaking views of the Manaslu, Northern Manaslu (7145 m) and the Naike.
Day 12: Sama Gompa-Samdo (3860 m) in 3h. We cross a high plateau now and skirt around the ridge of the lateral moraine. We then, climb a terraced hillside to reach one of the most remote permanent settlements in Nepal. Samdo is only a day walk from Tibet, passing by Lajyang La pass (5098 m).
Day 13: Samdo - Larkya refuge (4500 m) in 5h. The path becomes steeper. Crossing the tundra, it winds its way to the foot of the immense Larkya glacier which pours out of the Manaslu
Day 14: Larkya refuge - Larkya La (5212 m) - Bimtang (3850 m) in 7h. We first head towards Cho Chanda, then slowly climb the steep slope towards the pass. From the top the panorama is magnificent: Himlung Himal (7126 m), Cheo Himal (6820 m), Gyagi Kung, Kang Kuru (6981 m) and the Annapurna II (7937 m). Steep descend, through moraines, towards Bimtang.
Day 15: Bimtang - Tilije (2400 m) in 5h30. The route gets easier. We start with a gentle climb through paddy fields towards the small Karcha La pass and descend through fir tree and rhododendron forests to Tillije.
Day 16: Tilije - Chame (2713 m) in 6 h. We descend to Dharapani and join the Annapurnas Circuit. From here, we climb upstream the Marshyangdi river, through large area of blue pines, spruces and oaks.
Day 17: Chame - Pisang (3185 m) in 5 h. We leave the magnificent pine forests and the Marshyangdi at full flow bellow us to enjoy views of the Lamjung and Annapurnas II and IV. Pisang, with its fine tapering walled houses, offers amazing sights of Annapurnas massif on south, Mount Tilicho (7134 m) on west, Chulu Est (6584 m) and the summit of the Mount Pisang (6091 m) on north.
Day 18: Pisang - Manang (3530 m) in 5 h. Manang is a village of typical Tibetan culture with numerous stupas, monasteries and oratories.
Day 19: Manang - Thorong Phedi (4700 m) in 7 h. This is a pasture area and a yak kingdom. An excursion towards West Chulu peak can be organized in the afternoon.
Day 20: Thorong Phedi - Thorong La (5415 m) - Muktinath (3802 m) in 8 h. Climb up to the Thorong La with a stunning panorama over prestigious summits rising above 6000 m. Descent towards Muktinath.
Day 21: Muktinath - Marpha (2670 m) in 6 h. This is the route of Mustang and Tibet caravans.
Day 22: Marpha - Kalopani (2560 m) in 5h 30. We cross vast arid and dramatic areas violently swept by the wind. Gorgeous panoramic view of the Dhaulagiri (8167 m), Tukuche Peak (6920 m), Annapurna I (8091 m) and the Nilgiri.
Day 23: Kalopani - Tatopani ( 1189 m) in 6 h.As you emerge from the more barren, Tibetan landscapes of the rain shadow, water buffalo, banyan trees and poinsettias return to the trailside. The trail climbs high above the river through a narrow gorge, regarded as the deepest and steepest in the world. Set in between Annapurna I and Dhaulagiri, both rising above 8000 m and their summit only 38 Km far from each other, the landscape is dramatic. You leave Thakali country at Ghasa and enter an area of mixed Hindus, high caste Brahmin and Chhetri hill farmers, and hill tribes, Gurungs and Magars. In Tatopani, there are natural hot water springs - a welcome bath!
Day 24: Tatopani - Ghorepani (2775 m) in 6 h. A pretty route through cultivated, terraced hillsides. This village was originally a horse watering place, which has evolved into an important crossroads for tourists and the numerous mule caravans on the Jomoson-Pokhara trip.
Day 25: Ghorepani - Hille (1510 m) - Birethanti (1037 m) in 5h. Then, bus to Pokhara. We leave early morning to Poon Hill (3200 m), to catch the rising sun lighting the whole panorama of peaks from Dhaulagiri to Annapurna and Machhapuchare to Lamjung, and the myriad lesser peaks a little further to the East. From here, it is all down hill, through oaks and rhododendrons forests, then meadows and fields.
Day 26: Pokhara - Kathmandu by bus.
Day 27: Kathmandu. Day at leisure. Safety day for your international flight.
Day 28: Kathmandu. Hotel - airport transfer.

The following information will allow you to better plan your budget for tours or treks. A range of costs is given. These costs are dependant on
:
The mix of Touring and/or general Trekking,
The remoteness of the areas visited,
The number of guides or porters required,
The standard of accommodation required (if there is a choice), 
The type of ground transport used,
The length of your visit, and
The size of your group.
Depending on group size the costs of treks and tours range from:
1 to 3 pax     US$ 88 to 163  P/p per night.
4 to 8 pax     US$ 78 to 148  P/p per night
9 to 14 pax.  US$ 75 to 135 P/p per night.
15 to 20 and above US$ 60 to 110 P/p per night
Single supplement US$ 40 to 70 per night.
Note: The itinerary and cost for Peak climbing, Mountaineering, Tibet, Bhutan and India tours and trek are conditional apply.
Notwithstanding the costs shown above, we can tailor tours to suit almost any budget. Feel free to email us for more information.

Note: One tour leader will be free of cost for tours with 15 or more paying guests only. 

Children's bellow three years is free if sharing with their parents. And need to pay if they are participating on the trekking, and above three to nine year children half of the price.

Cost Includes: Accommodation in 3 to 4 star hotels in the cites as your choice, basic accommodation in a lodge or tea house or camping (depending on your itinerary and choice) during treks, guides and porters on treks, all land transfers by private vehicle, 3 meals a day on treks, all jungle safaris, all sightseeing tours as per itinerary and all necessary entry fees, permits and airport transfers.

Cost Excludes: Personal expenses, domestic air tickets, airport tax, drinks (soft drink, mineral water and alcoholic beverages and hot-shower on the trek), personal insurance, and extra cost due to natural calamities or accidents outside of our control.
Remarks: The cost of the trip determines with the services included during the trip so that it might be varies with the services, hotel and transfer of your wish.
Please note that our guides speak the following English languages and if required we will provide your language spiking guide on extra cost.
Note: Please contact exploretrek@wlink.com.np for more information and prices
Translate
Contact Information:
Alpine Explore Nepal
P.O. Box: 4546, Kathmandu, Nepal
+977 1 4700714 / 4700175 / 4701974
Fax: +977 -1 - 4700970
Email: info@traveltrek.asia
sales@traveltrek.asia
Skype Address: explore.alpine
MSN Messanger: explorealpine
Yahoo Messanger:explorealpine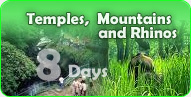 Our Guest Says
SteveAnyon-Smith
18 April 2000

This was my third trek in Nepal, having visited the Annapurna Region in 1995 and with Bharat and Dave in the beautiful and wildlife-filled Langstang Valley in1998. Bharat's company "Explore Alpine Adventure"....