Hidden Valley Trek Manang
Exclusive routes, challenging landscape, mind blowing views.

The majority of tourists traveling the popular Annapurna circuit stop for a day or two to rest in Manang village. As they acclimatize to the higher altitude and prepare for the challenge of the Thorong -La Pass, on the way to Jomsom, much of the mystery and magic of Manang is lost to them. With little time to explore the magnificent Nyeshang Valley, an area rich in culture and tradition, deeply religious, and with a strong Tibetan influence, they miss a lifetime's experience. An age-old, unaffected way of life can be found in the villages of Pisang, Humde, Ghyaru, Ngawal, Manang, Braga and Khangsar and in the valley's many monasteries, numerous festivals, and in the hardiness of its people. It was here that the Tibetan saint Mila Repa meditated where the word's highest lake is situated, and where endangered species like the elusive snow leopard, and the blue sheep, and hoards of yak roam. Manang's spectacular mountain scenery, vibrant colors of nature – wild flowers, herbs, and tranquil lakes - are accessible through weekly flights to and from Humde airport at 11,000 ft.
Manang-Jomsom Trek
The trek will take you over Nepal's famed Thorong –La Pass which separates two distinct Himalayan cultures. If you don't have many days on hand, fly into Manang's Humde airport where you start your trek for Jomsom. As you follow the Marshyangdi River, your trek will take you through panoramic vistas, picturesque Nyeshang settlements, and acquaint you with an age-old relatively unaltered way of life of the Himalaya. Once across the challenging Thorong Pass, you will enjoy famed Thakali hospitality and cuisine in Muktinath and Jomsom.
Itinerary

Day 01   Fly from Pokhara to Hongde Airport (3341m) transfer to the lodge and after lunch Excursion to Gharu, Nagawa village and back to lodge in the evening. When we are enter the Manang region then we feel completely different than other trekking area and we will have different felling as being behind the mountain side and it is small valley and around the Himalayan peaks,  Pisang, Annapurna III, II, Gangapurna, Tilicho Chulu west, east and many more. Mountain landscape scenery is beautiful, acid air of Tibetan types desert waiter.
Day 02   Trek to Manang (3451m) in the afternoon we are hiking to Gangapurna Lake and hiking to lap of the Gangapurna Himal. From upper part will have nice view of the valley, acclimatize and return back to the same lodge.

Day 03   Trek to Kangsar (3734m) This day we will stay at very basic teahouse because the next day we will excision to famous lake Tilicho. After break fast we are heading the Kangar river valley very gently gradual up and down.

Day 04   Excursion to the Tilicho lake (5367m) and hiking around the lake and rest enjoying the scenery of the Tilicho peak and surrounding region. and back to Kangsar at teahouse overnight.

Day 05   Trek to Yak Kharka (3989m) or we can try to Throng Phedi or Leddar over night lodge. This is the beginning of your climb over the Thorung La and possibly one of the best days for photography and possibly longest day. Today you cross a tributary below a falls northwest of Manang and climb up to Tengi. You then climb gradually to the Jargeng Khola, cross small tributaries, and hike along attractive meadows with occasional birch groves. Look for herds of blue sheep, which may descend for water.
Day 06   Today you cross the Thorung La (17,700'). From Leddar or the our over night stops place, you climb and descend to a river then climb upstream to reach the riverbed. You then traverse to the base of an important moraine and continue along terrain that is less steep, finally reaching the Thorung La Pass. You see a sudden transition from one major Himalayan valley to another making the scenery absolutely breathtaking. Extraordinarily vigorous members of your party may wish to climb up to around 19,000' from the pass to gain exceptional views of the surrounding peaks. After a long, hard day, you descend to camp near the temple of Muktinath - well down the west side of the pass at around 12,500'. This is a famous Hindu pilgrimage site and you may encounter wandering sadhus, ascetics camped in the area.
Day 07   Muktinath / Kagbeni / Jomsom
Still in the dry zone you enter the Kali Gandaki Valley and begin your trek south between Annapurna and Dhaulagiri. The walking is now much easier, as you are usually descending. You may have some time to explore the town's namesake, a fortress that seems to block the entire valley with its mass. From here, the king used to control passage up and down the valley and across the junction of the two rivers, the Kali Gandaki, and the Jhong Khola. There is a STOL airstrip at Jomsom from which we will fly to Pokhara. If you wish to complete the return to Pokara by foot (another 6 days walk) you may continue after some of the party flies out from Jomsom. We will have a finally grand dinner with all of our trekking staff and they will hike down to Beni.
Day 08   Fly Jomsom /Pokhara/ Kathmandu
Flights usually leave Jomsom very early to avoid the winds and clouds in the Gandaki Valley, which occur from mid morning onwards. It is a beautiful flight back to Pokhara where we will take a same day connecting flight to Kathmandu returning in early afternoon to our Kathmandu city. 
The following information will allow you to better plan your budget for tours or treks. A range of costs is given. These costs are dependant on
:
The mix of Touring and/or general Trekking,
The remoteness of the areas visited,
The number of guides or porters required,
The standard of accommodation required (if there is a choice), 
The type of ground transport used,
The length of your visit, and
The size of your group.
Depending on group size the costs of treks and tours range from:
1 to 3 pax     US$ 88 to 163  P/p per night.
4 to 8 pax     US$ 78 to 148  P/p per night
9 to 14 pax.  US$ 75 to 135 P/p per night.
15 to 20 and above US$ 60 to 110 P/p per night
Single supplement US$ 40 to 70 per night.
Note: The itinerary and cost for Peak climbing, Mountaineering, Tibet, Bhutan and India tours and trek are conditional apply.
Notwithstanding the costs shown above, we can tailor tours to suit almost any budget. Feel free to email us for more information.

Note: One tour leader will be free of cost for tours with 15 or more paying guests only. 

Children's bellow three years is free if sharing with their parents. And need to pay if they are participating on the trekking, and above three to nine year children half of the price.

Cost Includes: Accommodation in 3 to 4 star hotels in the cites as your choice, basic accommodation in a lodge or tea house or camping (depending on your itinerary and choice) during treks, guides and porters on treks, all land transfers by private vehicle, 3 meals a day on treks, all jungle safaris, all sightseeing tours as per itinerary and all necessary entry fees, permits and airport transfers.

Cost Excludes: Personal expenses, domestic air tickets, airport tax, drinks (soft drink, mineral water and alcoholic beverages and hot-shower on the trek), personal insurance, and extra cost due to natural calamities or accidents outside of our control.
Remarks: The cost of the trip determines with the services included during the trip so that it might be varies with the services, hotel and transfer of your wish.
Please note that our guides speak the following English languages and if required we will provide your language spiking guide on extra cost.
Note: Please contact exploretrek@wlink.com.np for more information and prices
Translate
Contact Information:
Alpine Explore Nepal
P.O. Box: 4546, Kathmandu, Nepal
+977 1 4700714 / 4700175 / 4701974
Fax: +977 -1 - 4700970
Email: info@traveltrek.asia
sales@traveltrek.asia
Skype Address: explore.alpine
MSN Messanger: explorealpine
Yahoo Messanger:explorealpine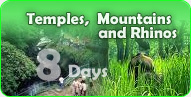 Our Guest Says
SteveAnyon-Smith
18 April 2000

This was my third trek in Nepal, having visited the Annapurna Region in 1995 and with Bharat and Dave in the beautiful and wildlife-filled Langstang Valley in1998. Bharat's company "Explore Alpine Adventure"....