Ultimate Everest
Khumbu Himal, Nepal — World-class trekking through mountain villages
Among the Himalaya's highest peaks. Marvel at Khumbu Glacier and enter
the famed Everest Base Camp.
23 Days - 18 Days Challenging Trekking
This journey to the highest mountain on earth winds through the peaks of Nepal's Khumbu region and into Everest Base Camp itself. Although high-elevation hiking is a real workout, our exertion is generously rewarded by continuously evolving Himalayan vistas. Among them are four of the world's eight loftiest peaks: Cho Oyu (26,750'), Makalu (27,805'),Lhotse (27,890') and Everest (29,035'). Magnificent mountain scenery sets the backdrop for the village lifestyle of the local Sherpa people, whom we see tending their fields and herds at lower elevations, trading their goods in the market at Namche and herding their yaks in alpine pastures. The Sherpas graciously lend their expertise to visitors, often guiding treks and expeditions in the Everest region.

The walk to Everest Base Camp, which follows the Khumbu Glacier and moraine, features breathtaking views of tall ice towers. In addition, this trek links the Khumbu's three main parapets: Gokyo Ri, the Cho La pass and Kala Patthar. Because of the extended time spent at high altitudes, this trek should be undertaken only by those in good physical condition.This trek will push you, but if you're in reasonably good physical condition, you can do it. In other words, if you regularly ride a bike, ski, run or work out in a gym, you will enjoy the rigors of this trek and you'll be in great shape at the end of the trek. Most days are five to six hours, but expect occasional days of eight to twelve hours.
Itinerary At-a-Glance
Day 1: Arrive in Kathmandu (4,400')
Day 2: Sightseeing in Kathmandu
Day 3: Fly to Lukla (9,186') / Begin trekking to Phakding (8,701')
Day 4: Trek to Namche Bazaar (11,286')
Day 5: Rest Day
Day 6: Ascend to the villages of Kunde and Khumjung(12,434') to acclimatize
Day 7: Trek to Phortse Tenga (12,500')
Day 8: Trek to Dole (13,254')
Day 9: Trek to Machhermo (14,468')
Day 10: Trek to Gokyo (15,584')
Day 11: Ascend Gokyo Ri (17,585')
Days 12-14: Cross the Chola Pass and descend to Loboche (16,207')
Day 15: Leave at dawn to ascend Kala Patar (18,192') and return to Loboche
Day 16: Enter Everest Base Camp and return to Loboche
Days 17-20: Descend back to Lukla
Days 21-22: Fly to Kathmandu / Free Day
Day 23: Depart Kathmandu
Detailed Itinerary
Day 01: Arrival in Kathmandu airport meet and transfer to Hotel.
Day 02: During our full day in Kathmandu, we take a guided sightseeing tour of the Hindu site at Pashupatinath and the Buddhist site of Bouddhanath. Our afternoon is open to make final trek preparations or do a little exploring. In the evening, we can enjoy the city center at Durbar Square and the nightlife of Kathmandu's lively Thamel area.
Day 03: We fly to Lukla and begin trekking. This initial section follows the Dudh Koshi River Valley through a relatively rich agricultural area. The Sherpas in these villages raise large crops of corn,  potatoes, wheat, turnips, cauliflower and cabbage, and tend herds of cows, sheep, goats and yak
cross-breeds. Interspersed between villages, we see magnificent forests of magnolia, rhododendron and fir trees. As we hike, watch the cliffs above the river for a glimpse of musk deer and Himalayan tahr. We visit the gompa (monastery) at Phakding, the Pharak District's
largest. We spend the night in Phakding (8,300').
Day 04: At Jorsale our trail enters Sagarmatha National Park, established in 1976 with the support of the New Zealand government. The remaining stretch to Namche Bazaar ascends steeply. With good weather, however, we are rewarded with views of peaks including Everest, Nuptse and Lhotse. Namche Bazaar, at 11,286', is a prosperous market town and the administrative center for the Khumbu region.
Day 05: This is a rest day to explore Namche and acclimatize.
Day 06: After leaving Namche Bazaar, we ascend to the villages of Kunde and Khumjung. The latter is the site of the Hillary School, a primary school built for the children of the Khumbu by the Himalayan Trust. Also in Khumjung is a gompa possessing a skull said to have belonged to the yeti (the Abominable Snowman). We pause the rest of the day for acclimatization. B/L/D Deluxe camping
Days 07-11: Crossing the flanks of Khumbila, home to the patron god of the Khumbu region, we descend steep switchbacks back to the Dudh Koshi River. We climb up the valley toward the river's source and move into a vegetated zone of juniper and conifer. Along the way, our trail passes through many kharkas, or summer settlements inhabited during the warmer months when the Sherpas bring their yaks to graze in the high pastures. One of these kharkas, called Machhermo, is where a Sherpa woman says the yeti attacked her and a yak herd in 1974! Our arrival in Gokyo is heralded by a landscape of turquoise lakes, glaciers and pristine mountain scenery. While there, we may scale the easily climbable peak of Gokyo Ri (17,585') for a magnificent panorama of summits including Cho Oyu,Gyachung Kang, Pumori, Changtse, Everest, Nuptse, Makalu, Ama Dablam, Kang Taiga, Thamserku, Khumbila, Tawoche and Cholatse.
Days 12-14: We cross Ngozumpa Glacier and ascend the Cho La Pass (17,782'). We then descend to Loboche.
Day 15: We leave at dawn to summit Kala Patthar. Hiking up an increasingly rough and steep trail through Loboche (16,207') to Gorak Shep (17,349'), we pass a small and often frozen lake and continue upward to Kala Patthar (18,192'). Catching our breath at the top, we survey one of the most magnificent mountain panoramas in the world: the south and west faces of Mount Everest (29,035') and its entourage of neighboring peaks, including Lhotse and Nuptse. We look down onto Everest Base Camp, where the world's elite mountaineers assemble.
Day 16: We travel along the Khumbu Glacier to enter Everest Base Camp. Everest, the world's highest mountain, was first climbed in 1953 by Sir Edmund Hillary and Tenzing Norgay. Its Nepali name, Sagarmatha, means "Churning Stick of the Ocean of Existence." The Sherpas usually call it
by its Tibetan name, Chomolungma, which means "Mother Goddess of the Universe." The name we know comes from Sir George Everest, who headed the Survey of India from 1823 to 1843. We return to Loboche for the night.
Days 17-20: We descend to Lukla via the Imja and Dudh Koshi river valleys through Dingboche (14,300'), Pangboche (the highest year-round community in the valley and the site of the oldest gompa in the Khumbu region), and Namche Bazaar.
Day 21: We fly to Kathmandu and transfer to our hotel.
Day 22: We've scheduled an extra day as a cushion in case bad weather or other circumstances delay   our return to Kathmandu. Otherwise, it is a free day to shop and explore Nepal's exotic capital.
Day 23: Depart Namaste flight from Kathmandu.
Note: This itinerary is a tentative schedule for your trip. Snow Lion Expeditions will adhere to the itinerary if conditions permit. However, many factors may dictate itinerary changes either before departure or after your trip commences, such as weather; trail and road conditions; the physical ability of trip participants; political conditions; schedule changes of various outside entities such as airlines, railroads, monasteries; local government rules and regulations; etc. Moreover, Snow Lion Expeditions reserves the right to change this or any of its scheduled itineraries in the best interest of the trip participants. Our primary concerns are the safety, comfort, and well-being of our clients. Hotel accommodations listed in the itinerary are subject to change based on availability. If a change is necessary, we make every effort to book lodging of comparable quality.

The following information will allow you to better plan your budget for tours or treks. A range of costs is given. These costs are dependant on
:
The mix of Touring and/or general Trekking,
The remoteness of the areas visited,
The number of guides or porters required,
The standard of accommodation required (if there is a choice), 
The type of ground transport used,
The length of your visit, and
The size of your group.
Depending on group size the costs of treks and tours range from:
1 to 3 pax     US$ 88 to 163  P/p per night.
4 to 8 pax     US$ 78 to 148  P/p per night
9 to 14 pax.  US$ 75 to 135 P/p per night.
15 to 20 and above US$ 60 to 110 P/p per night
Single supplement US$ 40 to 70 per night.
Note: The itinerary and cost for Peak climbing, Mountaineering, Tibet, Bhutan and India tours and trek are conditional apply.
Notwithstanding the costs shown above, we can tailor tours to suit almost any budget. Feel free to email us for more information.

Note: One tour leader will be free of cost for tours with 15 or more paying guests only. 

Children's bellow three years is free if sharing with their parents. And need to pay if they are participating on the trekking, and above three to nine year children half of the price.

Cost Includes: Accommodation in 3 to 4 star hotels in the cites as your choice, basic accommodation in a lodge or tea house or camping (depending on your itinerary and choice) during treks, guides and porters on treks, all land transfers by private vehicle, 3 meals a day on treks, all jungle safaris, all sightseeing tours as per itinerary and all necessary entry fees, permits and airport transfers.

Cost Excludes: Personal expenses, domestic air tickets, airport tax, drinks (soft drink, mineral water and alcoholic beverages and hot-shower on the trek), personal insurance, and extra cost due to natural calamities or accidents outside of our control.
Remarks: The cost of the trip determines with the services included during the trip so that it might be varies with the services, hotel and transfer of your wish.
Please note that our guides speak the following English languages and if required we will provide your language spiking guide on extra cost.
Note: Please contact exploretrek@wlink.com.np for more information and prices
Translate
Contact Information:
Alpine Explore Nepal
P.O. Box: 4546, Kathmandu, Nepal
+977 1 4700714 / 4700175 / 4701974
Fax: +977 -1 - 4700970
Email: info@traveltrek.asia
sales@traveltrek.asia
Skype Address: explore.alpine
MSN Messanger: explorealpine
Yahoo Messanger:explorealpine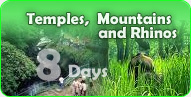 Our Guest Says
SteveAnyon-Smith
18 April 2000

This was my third trek in Nepal, having visited the Annapurna Region in 1995 and with Bharat and Dave in the beautiful and wildlife-filled Langstang Valley in1998. Bharat's company "Explore Alpine Adventure"....