Bangladesh General Information

Bangladesh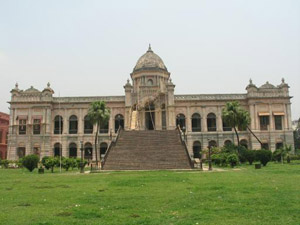 Bangladesh is a strikingly lush and beautiful land with a rich history and a variety of attractions unusual for a country this size. It says that it's a young country bearing with very old histories. For a start, you can visit archeological sites dating back over 2000 years; check out the longest beach and the largest littoral mangrove forest in the world; and see decaying 'Gone with the Wind' mansions of 19th-century maharajas. Tourists say that Bangladesh people having very colorful life………
Rural Bangladesh feels relaxed, spacious and friendly: travelers from India have been agreeably surprised to find border officials offering them cups of tea rather than reams of forms to fill in. Bangladesh people are very friendly. Facilities are limited but if you have an independent streak, it's definitely worth avoiding the crowds heading to India and Nepal and following the slogan: 'Visit Bangladesh Touch the Color of Life…….
Full country name:
People's Republic of Bangladesh
Area:
143,998 sq km (55,598 sq mi)
Population:
129 million
Capital city:
Dhaka (pop: 8.5 million)
People:
98% Bengali, 250,000 Bihari, tribals less than 1 million
Language:
Bengal, English
Religion:
88.3% Islam, 10.5% Hindu, 1.2% other
Government:
Republic
GDP:
US$175.5 billion
GDP per head: US$1380
Annual growth:
4%
Inflation:
7%
Major industries:
Jute manufacturing, cotton textiles, food processing, steel, fertilizer, rice, jute, tea, wheat, sugarcane, potatoes, beef, milk, poultry
Major trading partners:
Western Europe, US, Hong Kong, Japan, India, China, Singapore
Culture
The Bengal region has a multifaceted folk heritage, enriched by its ancient animist, Buddhist, Hindu, and Muslim roots. Weaving, pottery and terracotta sculpture are some of the earliest forms of artistic expression. The best known literature of Bangladesh is the work of the great Bengali poets Rabindranath Tagore and Nasrul Islam. Folk theatre is common at the village level and usually takes place during harvest time or at melas (village fairs). There are many folk dances, but classical dance is largely borrowed from Indian models and is frowned upon by the more severe religious leaders.
Clay made show pieces
Potteries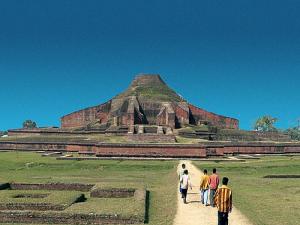 Bangladesh's Muslims and Hindus live in relative harmony. The Muslim majority has religious leaders, pirs, whose status straddles the gap between that of a bishop and that of a sage. Hinduism in Bangladesh lacks the pomp and awe of the Indian version, but consequently Hindu ceremonies are rarely conducted in the depths of temples to which access is restricted. People here are very willing for you to watch and even participate. Buddhists today form only a tiny minority of the population. It's worth noting that the Bangladeshi pride in ancestry is balanced by the Islamic slant of the country's intellectual life which tends to deny the achievements of the preceding Hindu and Buddhist cultures.
A typical Bangladeshi meal consists of beef (or sometimes mutton, chicken, fish or egg) and vegetables cooked in a hot spicy sauce with mustard-oil, yellow watery lentils (dal) and plain rice. Fish is part of the staple diet; however, over-fishing has led to a scarcity of river fish and more sea fish are appearing on menus. Alcoholic drinks are not widely available; head for five-star hotels and ritzier restaurants when you want a tipple
When to Come
Most of the tourists come to visit Bangladesh in the winter season (from October to February) when the weather is dry, fresh & cold. But rich with six seasons this exceptional country discloses her different beauties in every season. So tourists are welcome round the year to see & enjoy the different beauties… of the country.
Itinerary
Dhaka -Chittagong Tours (5 Night / 6 Days)

Chittagong, the second largest city of Bangladesh and a busy international seaport, is an ideal vacation spot. Its green hills and forests, its broad sandy beaches and its fine cool climate always attract the holiday-markers. Described by the Chinese traveler poet, Huen Tsang (7th century A.D) as "a sleeping beauty emerging from mists and water" and given the title of "Porto Grande" by the 16th century Portuguese seafarers. Chittagong remains true to both the descriptions even today. It combines remains true to both the descriptions even today. It combines the busy hum of an active seaport with the shooting quiet of a charming hill town. Chittagong is the country's chief port and is the main site for the establishment of heavy, medium and light industries. Bangladesh's only steel mill and oil refinery are also located in Chittagong.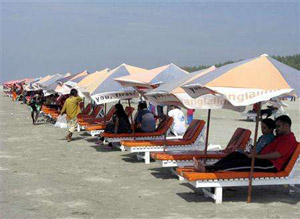 Day 01: DHAKA - Receive at Dhaka Airport, Transfer to Hotel. Sightseeing (if possible) and Night Halt

Day 02:DHAKA-CHITTAGONG
Departure Dhaka for Chittagong by Z5 -101: 0710 Hrs Arrive Chittagong at 0800 Hrs. Transfer to Hotel Full day Sight Seeing at Chittagong includes Ship Breaking Yard, Explore this Historic Port City by painted rickshaw. Visit the goldsmith's alley, Reasuddin bazaar, colonial architecture and temples, Ethnological Museum, Kadam Mubarak Mosque, Shahi Jama-e-Majsid, Foy`s Lake, War Cemetery and Sea Beach. Night Halt at Chittagong

Day 03: CHITTAGONG-RANGAMATI - CHITTAGONG Departure from Chittagong for Rangamati at 07.00 Hrs Arrive Rangamati at 10.00 Hrs (77 Km) Visit: Kaptai lake boat trip, Tribal villages around the lake, Tribal King's House, Traditional textile Handloom factory, Tribal handicraft shop. Back to Chittagong at evening and Night Halt.

DAY 04: CHITTAGONG-BANDARBANS – Departure from Rangamati for Bandarban at early morning, Bandarban Hill & Tribal Culture Then a scenic drive up into the Burmese foothills to Bandar ban, and casual sightseeing around this colorful native market town. We'll visit local Buddhist shrines, a Marma village, the Tribal complex, Afternoon options include Sangu river cruises by country boat, swimming or strolling along the sandy river beach, a visit to the hanging bridge, waterfalls and lookout points. Typical evening pastimes are visiting the homes of the locals (with home-brew for the thirsty), tea-stall crawling or perhaps just checking out the bazaar. Overnight in a Hillside eco lodge

DAY 05: BANDARBANS-CHITTAGONG - DHAKA - Departure from Bandarbans for Chittagong to connect Flight for Dhaka at 0700Hrs Connect Flight for Dhaka 11.35 hrs Arrive Dhaka 1205 Hrs. Transfer to Hotel and Night Halt.

Day 06: Transfer to Airport and Goodbye
Price Includes
Dhaka-Chittagong-Dhaka: Domestic Air
All Through AC Transport
Accommodation: AC Room
Meal: Bed & Breakfast basis
Entry Fees to the place of Interest
Airport Transfer at Dhaka - Chittagong
Sightseeing & Guide Services
Name of Hotel: (Subject to availability)
Dhaka: Hotel Pan Pacific Sonargaon / Dhaka Sheraton, First Class 5 star properties
Chittagong: Hotel Agrabad: 5 Star Properties
Bandarbans: Eco Lodge / Parjatan Motel
Cox's Bazaar: Hotel Seagull: 5 Star Properties
Note:
Please contact
exploretrek@wlink.com.np
for more information and prices
.
Translate
Contact Information:
Alpine Explore Nepal
P.O. Box: 4546, Kathmandu, Nepal
+977 1 4700714 / 4700175 / 4701974
Fax: +977 -1 - 4700970
Email: info@traveltrek.asia
sales@traveltrek.asia
Skype Address: explore.alpine
MSN Messanger: explorealpine
Yahoo Messanger:explorealpine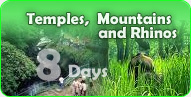 Our Guest Says
SteveAnyon-Smith
18 April 2000

This was my third trek in Nepal, having visited the Annapurna Region in 1995 and with Bharat and Dave in the beautiful and wildlife-filled Langstang Valley in1998. Bharat's company "Explore Alpine Adventure"....