Unbeatable Snowman Trek - 27 Days:
This is a strenuous trek crossing 11 passes, three which are over 5000m. And you have to be physically fit & mentally prepared. The trek begins from Paro/ Punakha (west) and ends in Bumthang/Trongsa (central). It is a combination of Chomolhari, Laya & Lunana trek crossing the Renchen zoe pass alt.5, 400m the highest pass in Bhutan. The trek can take 21days or 28 days (ending in Bumthang) depending on which you prefer to choose. It is one of the most challenging treks in the Himalayas.
This trek leads you to the seldom visited region of Lunana, passing some of the last virgin peaks of the Himalayas offering you great variety of trekking conditions, from picturesque farmland and forest to alpine pastureland. This trek will take you close to the huge snow, ice and rock faces of the mountains where most of the Himalayan peaks towering to the north are unnamed and unclimbed. The only inhabitants are rare species such as bharal, or blue sheep, takin and the snow leopard. During the spring, summer and autumn, the alpine meadows are filled with countless varieties of flowers.
Outline Itinerary 
Day 01 Arrive Paro by Druk air.
Day 02 Day hike to Taktsang monastery.
Day 03 Drive to Drugyel Dzong and trek to Shana camp.
Day 04 Trek from Shana to Soi Thangthangkha.
Day 05 Trek from Soi to Jangothang.
Day 06 A rest day at Jangothang.
Day 07 Trek from Jangothang to Lingshi.
Day 08 Trek from Lingshi to Chebisa.
Day 09 Trek from Chebisa to Shomuthang.
Day 10 Trek from Shomuthang to Robluthang.
Day 11 Trek from Robluthang to Limithang.
Day 12 Trek from Limithang to Laya.
Day 13 A rest day in Laya.
Day 14 Trek from Laya to Roduphu.
Day 15 Trek from Roduphu to Narithang.
Day 16 Trek from Narithang to Tarina.
Day 17 Trek from Tarina to Woche.
Day 18 Trek from Woche to Lhedi.
Day 19 Trek from Lhedi to Tanza.
Day 20 Trek from Tanza to Tshochena.
Day 21 Trek from Tshochena to Jichu Dramo.
Day 22 Trek from Jichu Dramo to Chukarpo.
Day 23 Trek from Churkarpo to Tempetso.
Day 24 Trek from Tempetso to Marothang.
Day 25 Trek from Marothang to Nicachu Zam.
Day 26 Drive to Punakha sightseeing and drive to Paro via Thimphu
Day 27 Transfer to airport for departure.
Details Itinerary
DAY 01 ARRIVE PARO BY DRUK AIR
Arrive Paro by Druk air BAe 146-100 series, the only national carrier. The flight offers you beautiful view of mountains and landscapes. On arrival and after visa formalities you will be received by our members. Afternoon / evening time at leisure. 
DAY 02 PARO SIGHTSEEING
Paro Sightseeing - visit the ruined fortress of Drugyel dzong which still attracts visitors due to the strategic location of the fort. The fort defended the Paro valley from the Tibetan invasion from the north in the early 17th century. On clear weather Mount Chomolhari 7320 meters can be seen towering over the dzong. Proceed through the beautiful valley to the watch tower or locally known as Ta-Dzong. It was housed into the National museum in the 1960s by the third King Jigme Dorji Wangchuck. The seven floors museum highlights various aspects of Bhutanese culture and history dating back to the 7th century. A short walk downhill to the Rinpung Dzong which serves as the administrative center and school for monks. Walk further down crossing the traditional bridge into Paro Town. 
DAY 03 A DAY HIKE TO TAKTSANG MONASTERY
Day hike to Taktsang monastery. Horses can be arranged with an extra payment. The hike which is all the way uphill takes about 2 /3 hours through villages and pine forests. The monastery which clings to a huge granite cliff 800 meters from the Paro valley was devastated by fire in 1998 but the Royal Government has taken immediate steps to restore the monastery to its original structure. It is believed that the great saint Padmasambhava came in the 7th century on a flying tigress and meditated in a cave for 3 months. The demons were subdued who were trying to stop the spread of Buddhism and converted the Paro valley into Buddhism. During the end of the 17 century a monastery was built on the spot where the saint meditated and it is a pilgrimage site for every Bhutanese to visit once in their life time. 
DAY 04 TREK TO JELE DZONG
Trek starts to Jele Dzong. Today is rather a short trekking day so you can relax and enjoy the secnic beauty of the Paro vally. The hike is gradually uphill through pine forest. Camp will be next to a Dzong which was renovated recently. There is very interesting stories about the Dzong. Camp at 3100 meters.
DAY 05 TREK FROM SOI TO JANGOTHANG
Soi to Jangothang. Climb slowly for a while till you reach an army camp. Then follow the river above tree line with stunning views of the surrounding peaks. Hot lunch will be served inside a Yak herder's camp. A easy walk will reach you to Jangothang at an altitude of 4050 meters. The view of Chomolhari (7320 meters) and Jichu Drake (6900
Meters) is superb. Both the mountains are still virgin peaks.
DAY 06 A REST DAY AT JANGOTHANG
Halt at Jangothang. Explore the surrounding areas like Tshophu Lake, visit Yakherders or simply relax.
DAY 07 TREK FROM JANGOTHANG TO LINGSHI
Jangothang to Lingshi. The trail follows the stream for half hour and crosses the bridge to the right side. Climb up the ridge and enjoy stunning views of Chomolhari, Jichu Drake and Tshrim Khang mountains.Than walk through the wide open valley sometimes coming across herds of blue sheep. The climb upto the Nyele la pass 4700 meters is not too difficult and the view is breathtaking. After the pass its a gradual descend and through the valley with beautiful views on all side. Nearing the camp you will see the Lingshi Dzong perched ontop of a hill with commanding view of the valley. Arrive camp at 4100 meters near a stone shelter.
DAY 08 TREK FROM LINGSHI TO CHEBISA
Lingshi to Chebisa. Walk passes the Lingshi Dzong and magnificent peaks. Today is a very pleasant walk through villages, yak herders camps and keep a sharp eye on herds of blue sheep that looks like rock boulders on the mountain side.. lunch will be served at scenic Goyuna village. A short walk after lunch will reach you to Chebisa village at an altitude of 3900 meters.
DAY 09 TREK FROM CHEBISA TO SHOMUTHANG
Chebisa to Shomuthang. Today begins with a stiff climb up a ridge to Gobu la pass 4600 meters taking nearly 3/4 hours to the top but rewarded with magnificent views of the Himalayas. This is a blue sheep area so always keep a sharp eye. After the pass descend through rhododendrons bushes and lunch will be served at a ideal spot. The path goes up down crossing streams and Yak herders camps. Arrival camp at 4250 meters.
DAY 10 TREK FROM SHOMUTHANG TO ROBLUTHANG
Shomuthang to Robluthang. The trek starts with a climb to Jari la pass 4650 meters. Then descend all the way through alpine forest and rhododendron shrubs to Tsharijathang a summer feeding ground for the rare Takins (national animal of Bhutan). During summer/monsoon the path is all wet so be prepared to get wet as the small wooden bridges are all washed away. After crossing the stream the trail ascends for a while till you reach the camp at 4300 meters.
DAY 11 TREK FROM ROBLUTHANG TO LIMITHANG
Robluthang to Limithang. Today will be a long climb up to Shinje la pass at 4950 meters. The view of Gangchey ta mountain 6800 meters from the pass is breathtaking. From the pass descend all the way with a wider view of the mountain. Arrive Limithang a wide open valley and summer grazing ground for the yaks of the Laya people. Camp at 4100 meters. 
DAY 12 TREK FROM LIMITHANG TO LAYA
Limithang to Laya. Wake up with great view of Gangchey Ta Mountain in front of you. The walk to Laya is pleasant passing through damp forest filled with moss and singing birds. Arrive Laya village the second highest settlements in the country at an altitude of 3850 meters.
DAY 13 A REST DAY IN LAYA
Laya halt. Explore the village by visiting the home of the laya people. Every home will welcome you with smiling faces and there is no need for invitation. A cup of butter tea, yak milk, Chang (local brewed wine made from wheat or barley) any of your choice will be offered. They are very friendly people and will happily pose for photographs. The Laya women have a dress that is unique in Bhutan.
They wear the conical bamboo hats decorated with turquoise and silver ornaments and dark yak wool dress. If the group is interested in a cultural dance program by the Laya people it can be arranged.
DAY 14 TREK FROM LAYA TO RODUPHU
Laya to Roduphu. From Laya we descend to an army camp and continue following the river till the turning point to Roduphu. After lunch continue uphill through alpine forest and rhododendron bushes. Arrive camp at 4150 meters. 
DAY 15 TREK FROM RODUPHU TO NARITHANG
Roduphu to Narithang. Begin a steep climb over Tsimo la pass at an altitude of 4700 meters offering views of Lunana, Chomolhari and Jichu Drake. The trail is very faint since it is a barren land and it is advisable to walk with the yaks or horses. Camp at 4300 meters.
DAY 16 TREK FROM NARITHANG TO TARINA
Narithang to Tarina. Today begin a gradual climb till you begin a steep climb over Kangla Karchung pass at 5100 meters. The view from the pass will always be remembered for a life time. The close up view of Kangla Karchung Mountain is a highlight from the pass. More mountains like Masakhang, Tsendegang, and Teri gang can be seen in a distance. Its all the way downhill from the pass taking almost 3 hours through dwarf rhododendron shrubs. Arrive Tarina valley filled with Juniper trees at 3900 meters.
DAY 17 TREK FROM TARINA TO WOCHE
Tarina to Woche. The day is much easier following the river down the valley. After lunch climb up about 300 meters to the village of Woche at 3800 meters.
DAY 18 TREK FROM WOCHE TO LHEDI
Woche to Lhedi. The trek starts through Juniper and Fir forests and then through dwarf rhododendrons bushes. We climb up to Keche la pass at 4600 meters with wonderful mountain views. After the pass descend to the riverside passing villages and view of the table mountain. Arrive Lhedi at 3650 meters. 
DAY 19 TREK FROM LHEDI TO TANZA
Lhedi to Tanza. The trail follows the river rising gradually to Chuzor village and visit the ancient dzong. After lunch at Chuzor continue walk through the wide valley and arrive Tanza the final village of Lunana at 4000 meters. This village consists of two settlements divided by the river. 
DAY 20 TREK FROM TANZA TO TSHOCHENA
Tanza to Tshochena. A short climb leads you through a wide open valley till you start the steep climb to Jazela pass at 4950 meters. This climb is a bit tricky since you cannot see the top and the stairs never seem to end but you are rewarded with great views of the Table Mountain and others. You will not see any trees for another 2 days. From the pass it is a gradual descend and arrive camp near a lake at 4200 meters.
DAY 21 TREK FROM TSOCHENA TO JICHU DRAMO
Tshochena to Jichu Dramo. The trek continues through the barren lands passing beautiful turquoise lakes, close up view of the mountains, different species of alpine wild life. The path goes up and down without much difference in altitudes. Arrive camp at 4600 meters.
DAY 22 TREK FROM JICHU DRAMO TO CHUKARPO
Jichu Dramo to Chukarpo. Today you will cross the highest pass in Bhutan the Rinchenzoe pass at 5400 meters. The walk up the pass is rather gradual but could be difficult if there is snow so we suggest to start very early. The beautiful lakes and mountains seen from this high point is the most remarkable in the trek. The descend from the pass is not too steep and walk through the wide valley to the next camp located near a river at 4200 meters.
DAY 23 TREK FROM CHUKARPO TO TEMPESTO
Churkarpo to Tempetso. Walk gradually through Juniper trees and shrubs and ascend slowly upto Tempetsho. Camp will be near the lake at 4000 meters.
DAY 24 TREK FROM TEMPESTO TO MAROTHANG
Tempetso to Marothang. Today cross the Tempe la pass at 4450 meters and the last one. Begin by climbing which takes about 2 hours to reach the top. The weather is rather misty and pass the sacred lake called Umtsho where religious treasures where discovered by Terton Pemalingpa. The descend is quite difficult because trail leads down through huge stone slabs. It is interesting to note how the yaks manage their way down. Arrive camp consisting mainly of yak herders camp at 3700 meters.
DAY 25 TREK FROM MAROTHANG TO NICACHU ZAM
Marothang to Nicachu Zam. The trek is very pleasant today passing scattered farm houses and fields. From a distance you will see the motor road and it is sure a thrill to have challenged one of the most difficult treks in the Himalayan region. Your Agent bus will be there to receive you and drive 3 hours to Wangdi Kichu resort and enjoy the modern comfort.
DAY 26 DRIVE TO PUNAKHA SIGHTSEEING AND DRIVE TO PARO VIA THIMPHU
AM drive 45 minutes to Punakha and visit the Punakha Dzong which served as an old capital of Bhutan. This remarkable fortress is built between two rivers and has survived many glacial floods and fire. Every year during the month of February a procession known as the Punakha Serda takes place to commemorate the victory over the Tibetans. Drive 3 hours to Thimphu for lunch and proceed 2 hours to Paro via visiting the oldest building in Bhutan, the Simtokha Dzong. It now serves as a Buddhist university.
DAY 27 TRANSFER TO AIRPORT FOR DEPARTURE
Early morning transfer to airport for final departure. The following information will allow you to better plan your budget for tours or treks. A range of costs is given. These costs are dependant on:
The mix of Touring and/or general Trekking,
The remoteness of the areas visited,
The number of guides or porters required,
The standard of accommodation required (if there is a choice), 
The type of ground transport used,
The length of your visit, and
The size of your group.
Depending on group size the costs of treks and tours range from:
1 to 3 pax     US$ 88 to 163  P/p per night.
4 to 8 pax     US$ 78 to 148  P/p per night
9 to 14 pax.  US$ 75 to 135 P/p per night.
15 to 20 and above US$ 60 to 110 P/p per night
Single supplement US$ 40 to 70 per night.
Note: The itinerary and cost for Peak climbing, Mountaineering, Tibet, Bhutan and India tours and trek are conditional apply.
Notwithstanding the costs shown above, we can tailor tours to suit almost any budget. Feel free to email us for more information.

Note: One tour leader will be free of cost for tours with 15 or more paying guests only. 

Children's bellow three years is free if sharing with their parents. And need to pay if they are participating on the trekking, and above three to nine year children half of the price.

Cost Includes: Accommodation in 3 to 4 star hotels in the cites as your choice, basic accommodation in a lodge or tea house or camping (depending on your itinerary and choice) during treks, guides and porters on treks, all land transfers by private vehicle, 3 meals a day on treks, all jungle safaris, all sightseeing tours as per itinerary and all necessary entry fees, permits and airport transfers.

Cost Excludes: Personal expenses, domestic air tickets, airport tax, drinks (soft drink, mineral water and alcoholic beverages and hot-shower on the trek), personal insurance, and extra cost due to natural calamities or accidents outside of our control.
Remarks: The cost of the trip determines with the services included during the trip so that it might be varies with the services, hotel and transfer of your wish.
Please note that our guides speak the following English languages and if required we will provide your language spiking guide on extra cost.
Note:
Please contact
exploretrek@wlink.com.np
for more information and prices
Translate
Contact Information:
Alpine Explore Nepal
P.O. Box: 4546, Kathmandu, Nepal
+977 1 4700714 / 4700175 / 4701974
Fax: +977 -1 - 4700970
Email: info@traveltrek.asia
sales@traveltrek.asia
Skype Address: explore.alpine
MSN Messanger: explorealpine
Yahoo Messanger:explorealpine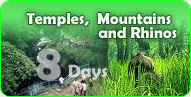 Our Guest Says
SteveAnyon-Smith
18 April 2000

This was my third trek in Nepal, having visited the Annapurna Region in 1995 and with Bharat and Dave in the beautiful and wildlife-filled Langstang Valley in1998. Bharat's company "Explore Alpine Adventure"....