TIBET: Simikot & Mt. Kailash Overland - 18 Days:
Experience the majestic beauty of Mt.Kailash, Tibet's unique scenery and culture. And drive across the Tibetan Plateau to Lake Manasarovar
In the far west of Tibet is Mt Kailash, the most sacred mountain in Asia, which is venerated by Buddhists, Hindus, Jains and the ancient Bon religion of Tibet. From it flow four great rivers - the Karnali, the Indus, the Sutlej and the Brahmaputra - which drain the vast Tibetan Plateau. It is an important site for Tibetan and Indian pilgrims who make a 53km circuit, or kora, of the mountain. This circumambulation, clockwise for Buddhists and Hindus and anti-clockwise for Bon followers, is said to erase the sins of a lifetime. The mountain itself is 6714m high and with its four sheer walls and snow capped peak is an awe-inspiring sight.
Only 30km from Mt Kailash is another important pilgrimage site, the beautiful and serene Lake Manasarovar. According to mythology it was formed in the mind of Brahma, and Indian and Tibetan pilgrims can also be seen circumambulating this lake, a distance of 90km.
On this trip, we trek from the remote Humla region of Nepal, across the Tibetan border to visit Lake Manasarovar, before completing a kora around Mt Kailash. We then drive across the vast open spaces of the Tibetan Plateau to Zhangmu on the Nepalese border and continue through the lush forests of Nepal to Kathmandu. This is truly the trip of a lifetime with its remote trekking, stunning scenery and cultural highlights.
Trip Facts
Trip length:18 Days
Grade: Soft Adventure Trek
Starts in: Kathmandu
Ends in: Kathmandu
Accommodation: Hotel, Lodge and camping
Transportation: Flights, 4WD Land cruiser with support truck
Meals: Breakfast, lunch and dinner during the trek
Maximum altitude: 4790m
Outline Itinerery
Day 01: Fly to Nepalgunj
Day 02: Fly to Simikot [2960m], trek to Dhara Pokhari [2300m]
Day 03: Trek to Salli Khola [2700m]
Day 04: Trek to Muchu [2920m]
Day 05: Rest day
Day 06: Trek to Sipsip [4330m]
Day 07: Trek to Hilsa [3720m]
Day 08: Trek to Taklakot [3930m], drive to Manasarovar [4560m]
Day 09: at Manasarovar
Day 10: Drive to Tarboche [4750m]
Day 11: Trek to Dira-puk
Day 12: Trek to Zutul-puk [4790m]
Day 13: Trek to Darchen [4560m]
Day 14: Drive to Paryang [4750m]
Day 15: drive to Saga [4600m]
Day 16: Drive to Peiko-Tso
Day 17: Drive to Zhangmu [2300m]
Day 18: Drive to Kathmandu [1400m]
Detail Itinerery
Day 1: Fly to Nepalgunj
Today we take the ninety minute flight to Nepalgunj in the far south west of Nepal. It is a busy crowded city which lies close to the Indian border.
Day 2: Fly to Simikot [2960m], trek to Dhara Pokhari [2300m]
This morning we fly north for about 50 minutes to Simikot, the headquarters of Nepal's most remote district, Humla. After meeting our crew, we set off on our trek, climbing up from the airstrip on a rocky trail past fields of barley and wheat. We ascend a forested ridge above the town of Simikot, before making a long steep descent past Dandaphoya. The trail is then fairly level, through walnut and apricot trees, until we come to the scattered village of Dharapokhari which is divided by the Yakba Khola.
Day 3: Trek to Salli Khola [2700m]
Leaving our campsite, we cross a long scree slope and follow the river to a waterfall near the shepherds' camp at Chachera. We then climb over a ridge and bypass the village of Kermi before entering a big valley with walled fields of potato and buckwheat. After walking through a sparse pine forest we descend from the ridge to the Salli Khola and camp by the river.
Day 4: Trek to Muchu [2920m]
We cross the river and climb over a rocky ridge before descending to the grey waters of the Humla Karnali. After crossing another ridge we come to a sandy meadow where goat herders often camp by the river. Beyond the meadow the valley narrows and we cross several more ridges, passing the villages of Yalbang and Yangar. The trail then winds its way precariously above the river before we cross a suspension bridge to the village of Muchu.
Day 5: Rest day
Today is a rest day which we'll spend in and around Muchu, exploring the village with its stone houses and gompa.
Day 6: Trek to Sipsip [4330m]
rom Muchu, we follow the trail over a ridge to the Tumkot Khola and then walk along the rocky stream bed for a short distance before beginning a steep climb through a rock-filled gully. We pass through Palbang and its bright yellow mustard fields to the small settlement of Yari and beyond here the route climbs up the valley towards a pass, the Nara Lagna. We camp below the pass in a meadow known as Sipsip.
Day 7: Trek to Hilsa [3720m]
From Sipsip we ascend steeply to a rock cairn marking the top of the Nara Lagna [4580m]. Descending from the pass, we have views of the Tibetan Plateau before arriving at the village of Ranipauwa. Beyond here, we slip and slide on a surface of loose pebbles down to the Humla Karnali.
Day 8: Trek to Taklakot [3930m], drive to Manasarovar [4560m]
Shortly after crossing the Nepal/Tibet border which is marked only by a stone pillar, we meet our transport and drive about 130km, via the large trading centre of Taklakot, to Manasarovar, the most venerated of Tibet's many lakes.
Day 9: at Manasarovar
Today will be spent at Manasarovar, allowing our bodies time to acclimatise to the altitude and exploring this fascinating place. We will visit the picturesque Chiu Monastery on the north west shore of the lake with the imposing sight of Mt Kailash in the background.
Day 10: Drive to Tarboche [4750m]
Leaving the lake, we drive for about 35 km towards Mt Kailash and Tarboche which is marked by a tall pole adorned with prayer flags. This is the starting point for our kora, the 53km trek around the mountain.
Day 11: Trek to Dira-puk
From Tarboche, we walk up the Lha Chu Valley through beautiful green meadows and streams with Mt Kailash towering above us. We follow the river which enters a narrow canyon with high, steep cliffs and spectacular waterfalls. Continuing up the valley, the north face of Kailash comes into view before we reach the 13th century monastery at Dira-puk.
Day 12: Trek to Zutul-puk [4790m]
We now leave the Lha Chu Valley and enter the Drolma Chu Valley, heading up towards a high pass, the Drolma La [5630m]. It's a tough climb to the summit which is festooned with prayer flags but from there it is all downhill or flat to Zutul-puk, with views of one of the highest lakes in the world, Thukpe Dzingbu Lake, known as the Lake of Compassion. As well as the monastery at Zutul-puk, there are several meditation caves and another cave containing an image of Milarepa.
Day 13: Trek to Darchen [4560m]
On the final day of the Kora we cross several streams, and follow an impressive gorge. Along the way we are once again treated to magnificent views of Kailash. We then enter the Bharka plain and it's about an hour's walk through this desert-like landscape to Darchen.
Day 14: Drive to Paryang [4750m]
Today is a long drive, about 300km, to Paryang. Along the way, we cross the Mayun-la and make several river crossings. The scenery along this section is some of the most panoramic of the entire journey.
Day 15: drive to Saga [4600m]
We continue driving today along a 255km stretch of road to Saga, passing through the small, dusty town of Zhongba en route.
Day 16: Drive to Peiko-Tso
Leaving Saga, we cross the Yarlung Tsangpo [Brahmaputra River] by ferry and continue our journey for 110km across the vast open plains. Stunning Himalayan views, particularly of Shishapangma, accompany us as we head towards a huge lake, the Peiku-Tso.
Day 17: Drive to Zhangmu [2300m]
Today we drive 180km south towards the Nepalese border, joining the Friendship Highway. We cross a high pass, the Lalung La [5200m], and come to the small town of Nyalam. From here, the road drops steeply down through a mossy gorge with cascading waterfalls, before reaching the border town of Zhangmu.
Day 18: Drive to Kathmandu [1400m]
From Zhangmu, we drive down a very steep section of switchbacks to the Friendship Bridge which spans the Bhote Koshi River and marks the Chinese - Nepalese border. We say goodbye to our Tibetan guide and driver and walk to Nepalese Immigration Control in Kodari where we will be met by our Nepalese staff. After completing the re-entry formalities we continue the 123km drive to Kathmandu which, depending on road and weather conditions, should take about 5 hours.

The following information will allow you to better plan your budget for tours or treks. A range of costs is given. These costs are dependant on
:
The mix of Touring and/or general Trekking,
The remoteness of the areas visited,
The number of guides or porters required,
The standard of accommodation required (if there is a choice), 
The type of ground transport used,
The length of your visit, and
The size of your group.
Depending on group size the costs of treks and tours range from:
1 to 3 pax     US$ 88 to 163  P/p per night.
4 to 8 pax     US$ 78 to 148  P/p per night
9 to 14 pax.  US$ 75 to 135 P/p per night.
15 to 20 and above US$ 60 to 110 P/p per night
Single supplement US$ 40 to 70 per night.
Note: The itinerary and cost for Peak climbing, Mountaineering, Tibet, Bhutan and India tours and trek are conditional apply.
Notwithstanding the costs shown above, we can tailor tours to suit almost any budget. Feel free to email us for more information.

Note: One tour leader will be free of cost for tours with 15 or more paying guests only. 

Children's bellow three years is free if sharing with their parents. And need to pay if they are participating on the trekking, and above three to nine year children half of the price.

Cost Includes: Accommodation in 3 to 4 star hotels in the cites as your choice, basic accommodation in a lodge or tea house or camping (depending on your itinerary and choice) during treks, guides and porters on treks, all land transfers by private vehicle, 3 meals a day on treks, all jungle safaris, all sightseeing tours as per itinerary and all necessary entry fees, permits and airport transfers.

Cost Excludes: Personal expenses, domestic air tickets, airport tax, drinks (soft drink, mineral water and alcoholic beverages and hot-shower on the trek), personal insurance, and extra cost due to natural calamities or accidents outside of our control.
Remarks: The cost of the trip determines with the services included during the trip so that it might be varies with the services, hotel and transfer of your wish.
Please note that our guides speak the following English languages and if required we will provide your language spiking guide on extra cost.
Note: Please contact exploretrek@wlink.com.np for more information and prices
Translate
Contact Information:
Alpine Explore Nepal
P.O. Box: 4546, Kathmandu, Nepal
+977 1 4700714 / 4700175 / 4701974
Fax: +977 -1 - 4700970
Email: info@traveltrek.asia
sales@traveltrek.asia
Skype Address: explore.alpine
MSN Messanger: explorealpine
Yahoo Messanger:explorealpine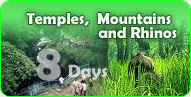 Our Guest Says
SteveAnyon-Smith
18 April 2000

This was my third trek in Nepal, having visited the Annapurna Region in 1995 and with Bharat and Dave in the beautiful and wildlife-filled Langstang Valley in1998. Bharat's company "Explore Alpine Adventure"....