Tibet - Everest Advance Base Camp Trek - 18 Days:
The highest trek in the World
This trek takes you as close to the summit of Everest as any non-climber can go. This is an incredible adventure to Camp 3 (6400m) and the base of the North Col via the east Rongbuk Glacier. Nowhere else on this planet can you hike on trails to such altitude without the need of crampons, ice axes or mountaineering skills. This is the world's highest trek; we go to extreme altitude and camp in difficult conditions. You must be fit and tough.
We begin the trek after driving 960km Friendship Highway through some of the most amazing landscapes on Earth. We pass small Tibetan settlements, nomadic herdsmen wandering across the wide arid plains and awe-inspiring mountain peaks. Equally as fascinating is the wealth of cultural interest and we will have plenty of opportunity to explore this side of Tibet, both in Lhasa and the other towns we pass through on our journey to Kathmandu.
We spend 4 nights in Lhasa, staying right in the centre of the old city. This will allow both plenty of time for acclimatisation and for visiting the city's main attractions - the Potala Palace and the Jokhang Temple. Leaving Lhasa in our Toyota Landcruiser 4 wheel drives, we'll travel through this amazing country, staying in the best traditional hotels.
Outline Itinerery
Day 01: Arrive Lhasa [3660m]
Day 02: Sightseeing in Lhasa
Day 03: Sightseeing in Lhasa
Day 04: Free day in Lhasa
Day 05: Drive Lhasa - Gyantse [3950m] 261 km
Day 06: Sightseeing & drive Gyantse - Shigatse [3900m] 90km
Day 07: Sightseeing & drive Shigatse - Shegar [New Tingri: 4050m] 244km
Day 08: Drive Shegar - Rongbuk [5000m] 68km
Day 09: Rest day at Base Camp
Day 10: Rest day at Base Camp
Day 11: Trek from Everest Base Camp to Camp 1 [5460m]
Day 12: Trek to interim camp [5760m]
Day 13: Rest day at interim camp
Day 14: Trek to Camp 2 [5970m]
Day 15: Trek to Camp 3 [6340m] and return to Camp 2
Day 16: Return to Base Camp
Day 17: Drive Base Camp - Nyalam 215km
Day 18: Drive Nyalam - Kathmandu [1400m] 153km
Detail Itinerery 
Day 1 Arrive Lhasa (3660 m)
You have options to arrive Lhasa, you can join the trip in Kathmandu and fly to Lhasa or arrive Lhasa from Chengdu, Beijing, Shanghai, Xian or any Chinese Cities. (Please see option detail on 'general information' section)
You will be met at Gonggar Airport by your Tibetan guide. After immigration formalities take a 1.5-hour drive along 93 km road leading to Lhasa lying at an altitude of 3650 meters. It's advisable to rest and take it easy for the remainder of the day due to Lhasa's altitude.

Day 2 Sightseeing in Lhasa (3660m)
Today will be spent visiting several of Lhasa's many monasteries in the company of a guide-interpreter. The order is decided by the guide. If anyone is particularly feeling the altitude then you might rest and relax or explore this morning and the tours will take place in the next two days. We have plenty of time in Lhasa.
We visit Sera Monastery, one of the best preserved monasteries in Tibet. Within it's white-washed walls and golden roofs, several hundred monks live and study.

Norbulingka is the summer palace of the Dalai Lama, a quiet place of gardens and a pleasant house with impressive murals of Tibetan history and beliefs.

The Jokhang (temple) is the most sacred shrine in Tibet and on public days there is a procession of devout Tibetans through the complex. This is the real Tibet as it was and is usually a highlight of the trip. Surrounding the Jokhang is the Barkor - a maze of narrow cobbled streets which is the central market of Lhasa and since our hotel is close to this you can wander around any time.

Day 3 Sightseeing in Lhasa (3660m)
This morning we visit the Potala Palace which dominates the city of Lhasa. A spectacular building, it contains the private quarters of the Dalai Lama as well as numerous grand state rooms and many important chapels. There has been a palace on this site since the 5th or 6th century, but the present palace was constructed in the 17th century.

A visit to the Drepung Monastery this afternoon will complete a truly awe-inspiring day. Founded in the 14th century, this monastery was once the largest in the world with a population of around 10,000 monks. These days that figure is down to several hundred, but there is still much here of interest as it was left relatively unscathed during the Cultural Revolution.

Day 4 Free in Lhasa (3660m)
A final day in Lhasa for acclimatisation. This is a day at leisure in which we are free to explore further, revisit a favourite monastery or simply sit in a café overlooking the Barkor and watch the pilgrims as they circumambulate the Jokhang, stopping regularly to peruse the merchandise at the stalls lining the route.

There is also the option of an additional tour to places such as the Tibetan Medical Centre, Ganden Monastery and Tsurphu Monastery, these trips cost extra, talk with us before the trip or with your guide during your tour.

Day 5 drive Lhasa - Gyantse (3950m) 261 km
Today we start our overland journey towards Kathmandu. Travelling by Landcruiser along the Friendship Highway we cross the Khamba La (4794m) from which there are stunning views across the waters of Yamdrok-tso (lake) to the snowy summit of Nazin Kang Sa 7252m. We continue westwards over another high pass, the Karo La 5045m, where we are treated to the spectacular sight of a huge glacier tumbling down to within a few hundred metres of the road. After passing through beautiful valleys and colourful Tibetan villages we arrive in the town of Gyantse. Our overnight accommodation is at the Gyantse Hotel.

Day 6 Sightseeing & drive Gyantse - Shigatse (3900m) 90km
Before leaving Gyantse we have time this morning to visit the Gyantse Dzong and Gyantse Kumbum. The Dzong is a fort dating from the 14th century from which there are amazing views of both Gyantse itself and the surrounding Nyang Chu Valley. The Kumbum is a large gold-domed stupa and its many small chapels house an impressive array of Tibetan Buddhist murals.

We then continue on to Shigatse, a short drive of only 90kms, arriving in time for lunch. Shigatse is the second largest city in Tibet and after exploring the local market we will make a detailed visit to the Tashilhunpo Monastery. This monastery is one of the largest functioning monasteries in Tibet and there is much to explore within its high surrounding walls. Our overnight accommodation will be at either Shigatse Hotel or Shandong Mansion.

Day 7 Sightseeing & drive Shigatse - Shegar (New Tingri: 4050m) 244km
Today we continue along the Friendship Highway, marvelling once more at the barren yet spectacular landscape of Tibet. Beyond the small town of Lhatse we cross the highest pass on our journey, the Gyamtso La, 5220m. From here we descend to the plains, passing lonely monasteries and the camps of nomadic herders, en route to Shegar and our overnight accommodation at Hotel Quomolongma (the Everest Hotel).

Day 8 Drive Shegar - Rongbuk (5000m) 68km
Shortly after leaving Shegar, we turn off the Friendship Highway and head south over the Pang La 5150m towards the main Himalayan range. The view from the top is incredible with uninterrupted views stretching from Makalu to Shishapangma. Below the pass, Everest initially is hidden from view, but as we turn the corner into the Rongbuk Valley it reappears, more impressive than ever. We stay overnight at the Gompa Guest House.

Day 9 Rest day at Base Camp (5200m) 68km
We take a short drive to the rough and barren Everest Base Camp. This is a short day, really it is one of many acclimatisation days. How often do you get a chance to sit and read at 5000 metres with the sheer north face of the highest mountain in the world towering above us.

Although we drive it is possible to trek Rongbuk to Base Camp, which takes about 5 hours slowly. It is tough at this altitude! You will feel better after a day's rest.

Day 10 Rest day at Base Camp (5200m)
We spend another day in Base camp to acclimatise, you have the chance to explore around the area.

Day 11 Trek from Everest Base Camp to Camp 1 (5460m)
The Rongbuk Glacier is an impressive frozen ocean of ice waves; the views of the glacier and the Himalayan peaks are some of the most dramatic in Tibet. Along the east side of the glacier is the trail that expeditions use to begin their climbs of Everest and this is the trail we are taking. Camp 1 is set in a barren world of moraine hills under beautifully sculpted yellow-orange granite cliffs. If we reach camp early we can explore end of the East Rongbuk Glacier.

Day 12 Trek to Interim Camp (5760m)
The trail to the Interim Camp climbs and descents over the gravel hills, always staying above the west edge of the ice. Interim camp is a good place to spend a night acclimatising before trekking to Camp 2. Nearby, the first ice seracs [ice pinnacles] rise like white sails from the dark debris-laden surface of the glacier we will go and take a good look at these.

Day 13 Rest day at Interim Camp (5760m)
We spend a day here in the intermediate camp, resting to further acclimatise. We will of course explore the surroundings on small excursions. However this is another good chance to finish that book.

Day 14 Trek to Camp 2 (5970m)
About two hours above the Interim camp the central ridgeline leads in to a confused of ice at the confluence with the Changtse glacier. Camp 2 [5970m] is only ten minutes from here, set in a beautiful location; glaciers large and small spills into the valley from every direction and the appropriately named Serac Highway continues to extend its unusual gravel arm trough the centre of the of the ice formations.

Day 15 Trek to Camp 3 (6340m) and return to Camp 2
Each person has the choice of making a day trip to ABC and sleeping at Camp 2, or of spending the night at Camp 3. Beware though, the altitude is extreme. Camp 3, the advanced base camp for the North Col route up Mount Everest, is situated within a group of flattened gravel mounds beside the glacier. The pinnacles, the frightening group of rock palisades that kept the Northeast Ridge unclimbed for so long, are just another 1500 metres up from camp 3. Most amazing of all is the ridge extending above the Pinnacles to the southwest: the striated rock summit of Everest. The top of this mountain appears phenomenally close; it is little more than 2400 meteres higher than camp 3. This is the closest non-climbers can get to the top of Everest. With a pair of binoculars, you are almost there...

Day 16 Return to Base Camp
A LONG day's trekking down to Base Camp and to much lower, more comfortable altitudes.

Day 17 Drive Base Camp to Nyalam (215km)
We return back over the Pang La, and you have a great chance to look again where you have come from. We rejoin the Friendship Highway and drive to Tingri for lunch. Beyond Tingri are more views of Everest, Cho Oyu and other giants. Then we cross two high passes, the Lalung La (5124m) and the Shung La (5200m). Once more we are rewarded with magnificent views, this time Shishapangma, Menlungtse and Gauri Shankar. Over the last pass we begin the long descent leaving the arid Tibetan Plateau to Nyalam just 30 km before the Nepalese border. After Tibet, it appears an incredibly lush and green town. We stay at a simple hotel.

Day 18 drive Nyalam (3750m) to Kathmandu
It is around one hours drive to the border post at Zhangmu where we pass thru Immigration. A few kilometres further is the Friendship Bridge which spans the Bhote Koshi River and marks the Chinese - Nepalese border. We say goodbye to our Tibetan guide and driver and walk to Nepalese Immigration Control in Kodari where we will be met by our Nepalese staff.

After completing the re-entry formalities we continue the drive to Kathmandu which, depending on road and weather conditions, should take about 5 hours. It's time to get cleaned up at the hotel, which has abundant hot water.

The following information will allow you to better plan your budget for tours or treks. A range of costs is given. These costs are dependant on
:
The mix of Touring and/or general Trekking,
The remoteness of the areas visited,
The number of guides or porters required,
The standard of accommodation required (if there is a choice), 
The type of ground transport used,
The length of your visit, and
The size of your group.
Depending on group size the costs of treks and tours range from:
1 to 3 pax     US$ 88 to 163  P/p per night.
4 to 8 pax     US$ 78 to 148  P/p per night
9 to 14 pax.  US$ 75 to 135 P/p per night.
15 to 20 and above US$ 60 to 110 P/p per night
Single supplement US$ 40 to 70 per night.
Note: The itinerary and cost for Peak climbing, Mountaineering, Tibet, Bhutan and India tours and trek are conditional apply.
Notwithstanding the costs shown above, we can tailor tours to suit almost any budget. Feel free to email us for more information.

Note: One tour leader will be free of cost for tours with 15 or more paying guests only. 

Children's bellow three years is free if sharing with their parents. And need to pay if they are participating on the trekking, and above three to nine year children half of the price.

Cost Includes: Accommodation in 3 to 4 star hotels in the cites as your choice, basic accommodation in a lodge or tea house or camping (depending on your itinerary and choice) during treks, guides and porters on treks, all land transfers by private vehicle, 3 meals a day on treks, all jungle safaris, all sightseeing tours as per itinerary and all necessary entry fees, permits and airport transfers.

Cost Excludes: Personal expenses, domestic air tickets, airport tax, drinks (soft drink, mineral water and alcoholic beverages and hot-shower on the trek), personal insurance, and extra cost due to natural calamities or accidents outside of our control.
Remarks: The cost of the trip determines with the services included during the trip so that it might be varies with the services, hotel and transfer of your wish.
Please note that our guides speak the following English languages and if required we will provide your language spiking guide on extra cost.
Note: Please contact exploretrek@wlink.com.np for more information and prices
Translate
Contact Information:
Alpine Explore Nepal
P.O. Box: 4546, Kathmandu, Nepal
+977 1 4700714 / 4700175 / 4701974
Fax: +977 -1 - 4700970
Email: info@traveltrek.asia
sales@traveltrek.asia
Skype Address: explore.alpine
MSN Messanger: explorealpine
Yahoo Messanger:explorealpine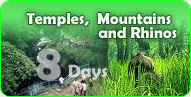 Our Guest Says
SteveAnyon-Smith
18 April 2000

This was my third trek in Nepal, having visited the Annapurna Region in 1995 and with Bharat and Dave in the beautiful and wildlife-filled Langstang Valley in1998. Bharat's company "Explore Alpine Adventure"....