Shishapangma Base Camp Trek 14 Days:
Demanding, yet rewarding trek to Khangsung Face of Everest and exploration of Lhasa and en route towns
Shishapangma [8046 meters] is probably the least known of the world's fourteen 8000-meter peaks, despite being only 80 km. north east of Kathmandu. The mountain is hidden from Nepal, tucked behind the Langtang Himal and the main Himalayan ridge. The round trip to Shishapangma takes us five days, it is one of Tibet's best kept trekking secrets, and it is also one of Tibet's finest high alpine walks. This trek is one of the few treks that do not involve pass crossing, which makes it a bit easier than our other treks in Tibet, but none the less rewarding
Here on the southeast side of Shishapangma, the monsoon from the Indian subcontinent manages to push over the Jugal Himal, bringing some rain most nights from June until early September. Most days are clear and we will have nourishing lush meadows and an outstanding display of wildflowers high into the mountains.
After finishing the trek we make our way towards Lhasa, in the towns of Shigatse and Gyantse where we explore monasteries and fully immerse ourselves in the Buddhist culture. Before we fly back to Kathmandu we spend a couple of days in Lhasa, the heart and soul of Tibet and an object of devout pilgrimage, it is still a city of wonders. The medieval push and shove of crowds, the street performers, the stalls hawking everything from prayer flags to jewel-encrusted yak skulls, and the devout tapping their foreheads to the ground at every step is an exotic brew that few newcomers can resist.
Trip Facts
Trip length:14 Days
Grade: Moderate to fairly challenging
Starts in: Kathmandu
Ends in: Kathmandu
Accommodation: Hotel, lodge & camping
Transportation: Flight and private car
Maximum Altitude: 4980m
Outline Itinerery
Day 01: Drive Kathmandu [1400M]- Nyalam [3780M]
Day 02: Rest day/ acclimatization
Day 03: Trek to Draabochhan [4110M]
Day 04: Trek to Shingdip [4560M]
Day 05: Trek to base camp [4980M]
Day 06: Trek to Draabochhan
Day 07: Trek to Nyalam [3780M]
Day 08: Drive to Lhatse [4050M]
Day 09: Drive to Shigatse [3900M]
Day 10: Drive to Gyantse [3950M]
Day 11: Drive to Lhasa [3660M]
Day 12: In Lhasa
Day 13: In Lhasa
Day 14: Fly Lhasa/Kathmandu
Detail Itinerery 
Day 1: Drive Kathmandu [1400M]- Nyalam [3780M]
We leave Kathmandu early in the morning, driving for 123km through the beautiful Nepalese countryside to Kodari on the Nepal - Tibet border. After completing the border formalities at both the Nepalese and Chinese immigration posts we drive up a series of incredibly steep switchbacks, which passes through a mossy gully with cascading waterfalls to Nyalam on the Tibetan side of the border.
Day 2: Rest day/ acclimatization
We spend a day resting in Nyalam today in order to acclimatize before heading up higher. A short way out of town there is a small temple, Nyalam Pelgye Ling, which is associated with eleventh- and twelfth-century poet-lama Milarepa.
Day 3: Trek to Draabochhan [4110M]
On this our first day of trekking, we head out of Nyalam and up along the Tshongde Phu river valley. After a couple of hours we have the choice to head directly up to Draabochhan or make a detour to the lake Tara Tsho. The pilgrimage route up to Tara Tsho is a long climb of two - three hours on a steep trail. The lake is quite large, though it remains hidden until you are fairly close. The shoreline is speckled with hundreds of small stone offering piles and larger Cairns with prayer flags. Tara Tsho has neither inlet nor outlet, it is said to be 40 meters deep. According to local legends, the lake manifested from a piece of ice brought here by a lama returning from Mount Kailash. We spend the night camping at the herders' camp at Draabochhan.
Day 4: Trek to Shingdip [4560M]
Today we start out by climbing to the top of a ridge; the climb is about one hour. From the summit we walk parallel to the ridge, along some nice hills thick with dwarf rhododendrons. We end up in Shingdip a beautiful meadow camp with a large boulder near the junction of converging moraine valleys. The south base camp is only two hours away, but it is nearly 450 meters higher in elevation, so we stop here for the night.
Day 5: Trek to base camp [4980M]
From Shingdip, we take a cross-country route west towards the Base camp. Again today climb to a ridge and follow it for some time, with Jugal Himal towering across the valley to the south of us. We reach the base camp by a little glacial lake after two hours of walking. Shishapangma is out of view from the base camp, but we have plenty of time to head further up towards advanced base camp and explore around base camp, there is good views of Shishapangma on a boulder-plateau one hour above base camp.
Day 6: Trek to Draabochhan
After an early start we ascend the Shao La Pass [4,970 metres] from where we get our first views of Mount Everest [8,848 metres], Makalu We walk all the way down to Draabochhan today; all the way we will have outstanding views of Jugal Himal. We will walk through the beautiful alpine meadows and the dwarf rhododendrons on the hills. After a long descent we once again use the herders' camp in Draabochhan.
Day 7: Trek to Nyalam [3780M]
We again reach lower and more fertile ground in the Tshongde Phu river valley, and soon we once again find ourselves in Nyalam.
Day 8: Drive to Lhatse [4050M]
Today's drive takes us from the lush, green lower hills into the dry, arid landscape of the Tibetan Plateau. We cross several high passes including the Lalung La [5050m] from which, [weather permitting], there is a breathtaking panorama of the Himalayan range including Mt Everest - a fitting backdrop to the vastness of the Tibetan Plateau. We stay overnight in the town of Lhatse.
Day 9: Drive to Shigatse [3900M]
Continuing along the Friendship Highway, we pass by lonely monasteries and the camps of nomadic herders. We then cross the highest pass of our journey, the Gyamtso La [5220m] before descending once more to the barren splendor of the plains. Tonight, we stay in Shigatse, the second largest city in Tibet at either the Shigatse Hotel or Shandong Mansion.
Day 10: Drive to Gyantse [3950M]
This morning we have time to visit the Tashilhunpo Monastery, one of the largest functioning monasteries in Tibet, before setting off on the relatively short drive to Gyantse. Once in Gyantse, we can explore the Pelkor Chode Monastery and the Gyantse Kumbum. The Kumbum is a large gold-domed stupa and its many chapels house an impressive array of Tibetan Buddhist murals. Our overnight accommodation is at Hotel Gyantse or similar type.
Day 11: Drive to Lhasa [3660M]
A spectacular day's drive today will take us over the Karo La [5045m] where we are treated to the awesome sight of a huge glacier tumbling down to within a few hundred meters of the road. Beyond the small, developing town of Nagartse, the road follows the bank of a beautiful turquoise lake, the Yamdrok-tso, for about 20 Km. We then cross the Khamba La [4794m.] and continue on to Lhasa, where we check in at the Dhood Gu / Dhood Gu Hotel.
Day 12: In Lhasa
Today will be spent visiting several of Lhasa's many monasteries in the company of a guide and interpreter. One of these is the Sera Monastery, one of the best-preserved monasteries in Tibet. Within its whitewashed walls and golden roofs, several hundred monks live and study. After lunch we'll visit the Norbulingka, the summer palace of the Dalai Lama, as well as the Jokhang Temple. This temple is possibly the most sacred shrine in Tibet and there is always a procession of devout Tibetans through the complex. Surrounding the Jokhang is the Barkor - a maze of narrow cobbled streets, which is the central market of Lhasa.
Day 13: In Lhasa
This morning we will visit the Potala Palace, which dominates the city of Lhasa. A spectacular building, it contains the private quarters of the Dalai Lama as well as numerous grand staterooms and many important chapels. There has been a palace on this site since the 5th or 6th century, but the present palace was constructed in the 17th century. A visit to the Drepung Monastery this afternoon will complete a truly awe- inspiring day. Founded in the 14th century, this monastery was once the largest in the world, with a population of around 10,000 monks. These days that figure is down to several hundred, but there is still much here of interest as it was left relatively unscathed during the Cultural Revolution.
Day 14: Fly Lhasa/Kathmandu
Sadly we leave Lhasa early in the morning for the 2-hour drive to Gonggar Airport and our flight back to Kathmandu or your onward destination. The Air China takes us right across the main Himalayan range and the mountain views are spectacular.  

The following information will allow you to better plan your budget for tours or treks. A range of costs is given. These costs are dependant on
:
The mix of Touring and/or general Trekking,
The remoteness of the areas visited,
The number of guides or porters required,
The standard of accommodation required (if there is a choice), 
The type of ground transport used,
The length of your visit, and
The size of your group.
Depending on group size the costs of treks and tours range from:
1 to 3 pax     US$ 88 to 163  P/p per night.
4 to 8 pax     US$ 78 to 148  P/p per night
9 to 14 pax.  US$ 75 to 135 P/p per night.
15 to 20 and above US$ 60 to 110 P/p per night
Single supplement US$ 40 to 70 per night.
Note: The itinerary and cost for Peak climbing, Mountaineering, Tibet, Bhutan and India tours and trek are conditional apply.
Notwithstanding the costs shown above, we can tailor tours to suit almost any budget. Feel free to email us for more information.

Note: One tour leader will be free of cost for tours with 15 or more paying guests only. 

Children's bellow three years is free if sharing with their parents. And need to pay if they are participating on the trekking, and above three to nine year children half of the price.

Cost Includes: Accommodation in 3 to 4 star hotels in the cites as your choice, basic accommodation in a lodge or tea house or camping (depending on your itinerary and choice) during treks, guides and porters on treks, all land transfers by private vehicle, 3 meals a day on treks, all jungle safaris, all sightseeing tours as per itinerary and all necessary entry fees, permits and airport transfers.

Cost Excludes: Personal expenses, domestic air tickets, airport tax, drinks (soft drink, mineral water and alcoholic beverages and hot-shower on the trek), personal insurance, and extra cost due to natural calamities or accidents outside of our control.
Remarks: The cost of the trip determines with the services included during the trip so that it might be varies with the services, hotel and transfer of your wish.
Please note that our guides speak the following English languages and if required we will provide your language spiking guide on extra cost.
Note: Please contact exploretrek@wlink.com.np for more information and prices
Translate
Contact Information:
Alpine Explore Nepal
P.O. Box: 4546, Kathmandu, Nepal
+977 1 4700714 / 4700175 / 4701974
Fax: +977 -1 - 4700970
Email: info@traveltrek.asia
sales@traveltrek.asia
Skype Address: explore.alpine
MSN Messanger: explorealpine
Yahoo Messanger:explorealpine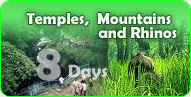 Our Guest Says
SteveAnyon-Smith
18 April 2000

This was my third trek in Nepal, having visited the Annapurna Region in 1995 and with Bharat and Dave in the beautiful and wildlife-filled Langstang Valley in1998. Bharat's company "Explore Alpine Adventure"....