The Nature watching Trek to Langtang Valley
The Langtang Valley trek takes us to an area of Nepal where the influence of trekkers has not been so great. The valley became Nepal's second largest national park in 1976. The park has healthy forests of rhododendron, fir, blue and Chir pine and birch. Wildlife in the park includes leopard, musk deer, Himalayan black bear, rhesus and langur monkeys and the endangered red panda. The Bhote Koshi - trishuli is an important migratory route for birds traveling between India a Tibet. The Langtang valley Gosainkunda route may be trekked in either direction. Note also that the route and campsites are always at the discretion of the Group Leader or Sirdar.  Walking hours are only a guide and can vary greatly. It depends entirely on your fitness and ability to walk and of course, on how often you decide to stop and take photographs. This trek is of special interest to Birders featuring some unusual altitudinal migrants such as Ibisbill and Gould's Shortwing, uncommon summer visitors include Pied Ground Trush and high altitude birds such as Snow Partridge, Tibetan Snowcock and Grandala. Specialties which can be easily found throughout the year include Fire-tailed Myzornis and Black-browed Tit. Pheasants, bush-robins, tesias, bush and leaf warblers, wren-babblers and rosefinches can also be readily seen. In April and May birdwatching time in the mountains above 2750m is often reduced by low cloud in the afternoons.

THE TREK
Leaving the hotel at around 0730 we board the bus/ Car which will take us up and out of the Kathmandu valley and over to Dhunche/ Syabru, a journey of  8 to 9 hrs bus and 5/6 hrs by 4 while drive. Depending on the road conditions. We drive on a paved highway that twists and climbs over ridges to the trishuli valley. After trishuli we drive to Dhunche road, a Nepal Army road project. The Dhunche road is unpaved which continues to the foot of Ganesh Himal.Your permit will be checked by the army at the check post of Ramche, which is the entrance to the Langtang NP. Arriving in Dhunche by late afternoon, the Sirdar will begin to collect his porters (if you do Camping trek and distribute the loads. If you do lodge trek your porters will go with you from Kathmandu) This may take a little while but gives you the opportunity of walking around and taking photographs. Don't go too far a field though; else the Sirdar may not know where you are when the time comes to leave. If you contemplate taking a long walk, please ensure your group leader or Sirdar knows where you are going. For the first couple of days you will be walking along the trishuli River, whose headwaters begin high in Tibet? The scenery will be predominantly scattered villages and ropped fields. The trail follows the side of a ridge and turns east at the Langtang Khola (River) which is named after the 7246m Langtang Peak. Here we are at an altitude of approximately 2000m and at the head of the valley you will be able to see various peaks, all of which are between 7000 and 6000m. The forest above Syabru are good for birds and you will spend a full day here. Heading now along the Langtang Khola, the scenery becomes more precipitous and the trail meanders between steep gorges and high wooded slopes. The people here are believed to be descendants of Tibetans who intermingled with Tamangs from Helambu and their religion is Buddhism. Note also their distinctively different dwellings which are made of stone as opposed to the lower altitude mud  dwellings. Here you will also see prayer flags flying from stone cairns and village houses which are covered in the sacred Buddhist chant of 'Oh Mani Padme Om' written in Tibetan script. As the wind passes, the prayers are taken to heaven and the owner gains religious merit. After we reach the village of Langtang which is at an altitude of 3500m. Here you can climb the rocky trails above camp to get better views. Leaving Langtang, we continue on to Kyanjin Gompa (3800m).  Kyanjin valley is wide and there is little vegetation. Between April and October looks out for Ibisbills which breed on the broad, gravelly riverbed. Excursions to above Kyanjin provide opportunities to see high altitude species such as Tibetan Snowcock and Grandala, as well as spectacular views. Two returns to Syabru (2130m) and from here the ascent begins to the Gosainkunda Pass and lakes. These lakes lie between 4100 and 4400m and are the destination of hundreds of Hindu pilgrims each year. Legend tells that God Shiva created this lake by piercing the Glacier with his trident when he was very thirsty after consuming poison that came out of a serpent during a great tug of war between the demons and gods for holy water 'Amrit'. While climbing up be sure to keep a slow and steady pace to avoid altitude sickness. The view from the top of the ridge is one of the best in Nepal but remember that inclement weather may sometimes spoil  it. So always be up early to make the best of the day and get the first sun, as often the clouds come in only around ten or so. From the ridge, it is generally downhill all the way to Kathmandu. Though, of course, there will always be those irritating little valleys which sap your energy and starts everyone cursing. The trail down is very steep and you will get a lot of pressure on the knees, so go slowly and take frequent rests. Going down can actually be a lot easier than going up. From Tharepati the surrounding country becomes quite forested and in the spring you will see many Rhododendron flowers in bloom.  The people of this last, long, undulating ridge are all Tamang, an ethnic group with their own distinct customs and language. The Tamangs are a Mongoloid race who probably migrated across from Tibet and China thousands of years ago (in Tibetan, Tamang means 'horse trader'). They are Buddhist by religion and you will see white prayer flags flying from most villages. 
14 days Langtang Valley and Gosainkunda
Trek Summary:
Called 'the valley of glaciers. Here mountains rise soaring towards the sky Grade 4 maximum altitude 5051m. The Langtang valley is acutely called 'the valley of glaciers. Here mountains rise soaring towards the sky. The valley offers pine forest, swift mountain streams, rugged rock and snow-capped peaks, grassy downs and meadows strewn with daisies and wild primulas. In the upper part of the valley there are snow ridges spanning angry torrents, high passes enveloped in mist, tiny lakes of crystalline brightness and glaciated mountain giants. This region is one of the most attractive Himalayan destinations in terms of scenic beauty and easy accessibility from Kathmandu. We commence our trek from Dhunche or Syabru on the well defined
trail to Langtang valley. The view of the Langtang Himal crowned by Langtang Lirung (7545m) is rewarding. Trek highlights are Kyanjin Gompa, Yala Peak and Gosainkunda lake and some Glacier etc.
Itinerary
Day 01: To Dhunche/Syabru by bus or Private transport 1950m 8 hrs
Day 02:   Syabru 2130m 6 hrs
Day 03:  Chongong (Lama Hotel) 2380m 6 hrs
Day 04:  Langtang 3500m 6 hrs
Day 05:   Kyanjin Gompa 3800m 5 hrs
Day 06:   Rest Day or Execration to some Peak.
Day 07:   Chongong (Lama Hotel) 2380m 6hrs
Day 08:  Syabru 2130m 5hrs
Day 09:  Sin Gompa 3350m 7hrs
Day 10: Gosainkunda 4380m 6hrs
Day 11: Execration around and back to Lauribenayak 3900m. 4 hrs
Day 12: Sin Gompa 3350m 7hrs
Day 13: Dhunche
Day 14: Drive back to Kathmandu.
                        OR
Day 10:  Gosainkunda 4380m 6hrs
Day 11:  Ghopte 3260m 5hrs
Day 12:  Tharepati 3490m 8hrs
Day 13:  Gul Bhanjyang 2800m 6hrs
Day 14:  Chisapani 2300m 6hrs
Day 15:  Sundarijal 1900m and drive back to Kathmandu 1330m.
Wish you a good trek with Explore Alpine Adventure (P.) Ltd.

The following information will allow you to better plan your budget for tours or treks. A range of costs is given. These costs are dependant on
:
The mix of Touring and/or general Trekking,
The remoteness of the areas visited,
The number of guides or porters required,
The standard of accommodation required (if there is a choice), 
The type of ground transport used,
The length of your visit, and
The size of your group.
Depending on group size the costs of treks and tours range from:
1 to 3 pax     US$ 88 to 163  P/p per night.
4 to 8 pax     US$ 78 to 148  P/p per night
9 to 14 pax.  US$ 75 to 135 P/p per night.
15 to 20 and above US$ 60 to 110 P/p per night
Single supplement US$ 40 to 70 per night.
Note: The itinerary and cost for Peak climbing, Mountaineering, Tibet, Bhutan and India tours and trek are conditional apply.
Notwithstanding the costs shown above, we can tailor tours to suit almost any budget. Feel free to email us for more information.

Note: One tour leader will be free of cost for tours with 15 or more paying guests only. 

Children's bellow three years is free if sharing with their parents. And need to pay if they are participating on the trekking, and above three to nine year children half of the price.

Cost Includes: Accommodation in 3 to 4 star hotels in the cites as your choice, basic accommodation in a lodge or tea house or camping (depending on your itinerary and choice) during treks, guides and porters on treks, all land transfers by private vehicle, 3 meals a day on treks, all jungle safaris, all sightseeing tours as per itinerary and all necessary entry fees, permits and airport transfers.

Cost Excludes: Personal expenses, domestic air tickets, airport tax, drinks (soft drink, mineral water and alcoholic beverages and hot-shower on the trek), personal insurance, and extra cost due to natural calamities or accidents outside of our control.
Remarks: The cost of the trip determines with the services included during the trip so that it might be varies with the services, hotel and transfer of your wish.
Please note that our guides speak the following English languages and if required we will provide your language spiking guide on extra cost.
Note: Please contact exploretrek@wlink.com.np for more information and prices
Translate
Contact Information:
Alpine Explore Nepal
P.O. Box: 4546, Kathmandu, Nepal
+977 1 4700714 / 4700175 / 4701974
Fax: +977 -1 - 4700970
Email: info@traveltrek.asia
sales@traveltrek.asia
Skype Address: explore.alpine
MSN Messanger: explorealpine
Yahoo Messanger:explorealpine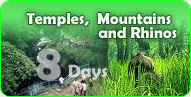 Our Guest Says
SteveAnyon-Smith
18 April 2000

This was my third trek in Nepal, having visited the Annapurna Region in 1995 and with Bharat and Dave in the beautiful and wildlife-filled Langstang Valley in1998. Bharat's company "Explore Alpine Adventure"....