Machhapuchhre Trek:
Tour Summary:

Spectacular mountain views and pristine forests away from the normal trekking routes Grade 3* maximum altitude 3820m or 4115m Departs daily from Sep to Nov and Mar to Jun for 2 persons As parts of this area are rarely visited, some trails are in a very poor condition and in places, almost non-existent. Two routes are available, one with a maximum altitude of 3810m and a more difficult route taking you to 4115m. Again, this can be chosen at the time of the trek and will largely depend on your own ability as well as weather conditions. *The route has been graded 3, but you should be aware of the difficulties you can encounter on the trails.
                                                                         
Itinerary

Day 01 Hyangja 900m, We start with a 6 hrs drive from Kathmandu to Pokhara stopping for lunch along the way after Pokhara we continue with a short drive to the Tibetan Refugee Camp at  Hyangja.
Day 02 Armala 1600m, walking approx. 6 hrs. We start for a short distance along the road, before heading across terraced fields, before heading across paddy fields through Suikhet and the Mardi Khola. We cross the river by a footbridge at Lamachok were we stop for lunch; a short steep climb brings us to the Gurung village of Riban. The trail now becomes steeper as it climbs through bamboo groves towards a dominating slab of gray rock and leads onto a ridge and into Rhododendron country. Our campsite is in a small flat field near a single house.
Day 03 Lalka 2450m Walking approx. 6 hrs. From a small clearing at Lalghar we continue up through jungle by an ill defined trail to Odane hill. From here we have a superb view of the Annapurna range and Fishtail and more distant views of the Manaslu range to the east and just a glimpse of Dhaulagiri. We follow the crest line with a few ups and downs to our campsite in the forest.
Day 04 Kumai 3260m. Walking approx. 6 hrs.We follow a forest covered ridge that ascends to Kumai where the campsite is in an alpine meadow. It is a wonderful day of ridge walking with the ridgeline pointing to the center of the famous Machhapuchhre (6995m). The final climb to the campsite is through steep rocky grassland edged by Rhododendrons
Day 05 Katle 3730m. Walking approx. 6 hrs. We continue to climb over steep rocky grassland to Korchon 3680m. The sheer size and beauty of the Annapurna range is breathtaking. We can expect to see plenty of Pheasants along the way. We continue along a thick bamboo covered ridge with plenty of evidence that the Red Panda is a common resident here.
Day 06 Pipar Lake 3270m (Lower route) Walking approx. 6 hrs. Most of today's walk involves ups and downs as we descend across several ridges and after crossing a small river climb heavily forested jungle to Pipar Lake. Keep together as traces of a 'path' are sometimes non-existent.                        
Day 07 Sirkha 3900m (High route) Walking approx. 6hrs. We start with a steep climb followed by many ups and downs but are rewarded with magnificent views of the mountains. This is a region of high ground and rock ridges forming the rim of a vast cirque with the mountains to the north. The camp is on a ridge facing the mountains. Today will be our best chance to see
Blue sheep and Himalayan Thar
.
Day 08 Pipar: Full day for exploring the surrounding jungle for birds and other wildlife. We should be able to find a large number of birds here and all six species of Himalayan pheasants can be found here.
 Day 9 Pipar 3270m. (High route) Walking approx. 7hrs. The descent to Pipar, through heavily forested jungle, is steep and tiring. Keep together as traces of a 'path' are sometimes non existent. The chances of sighting the Danfe Pheasant (the national bird of Nepal) and other interesting high altitude birds and animals are good. The camp is located at a beautiful site by a small lake.
Day 10 Kodi Khola 1400m. Walking approx. 6 hrs. The trail continues steeply downhill, first through open grass covered steep slopes with rock outcrops followed by Rhododendrons and later thick forest. We have lunch at a small level field before continuing down to the Kodi Khola.
Day 11 Lahachok 1200m. Walking approx. 5 hrs.A pleasant walk along the valley floor is followed by a short climb to the plateau above the river. A short steep decent brings us to Lamachok and our campsite besides the river.
Day 12 Pokhara 1400m. Walking approx. 2 hrs. A short walk to the roadside from where we take a bus to Pokhara, camping at the Tourist camping Ground. Hot showers are available in nearby Hotels. You will also have time to swim in the lake, take a boat out or explore the forest on the southern shore of the Lake. You will also have the opportunity to purchase souvenirs, most of which are made in the Tibetan Refugee Camp and are sold in the campsite by the inhabitants of the camp.

The following information will allow you to better plan your budget for tours or treks. A range of costs is given. These costs are dependant on
:
The mix of Touring and/or general Trekking,
The remoteness of the areas visited,
The number of guides or porters required,
The standard of accommodation required (if there is a choice), 
The type of ground transport used,
The length of your visit, and
The size of your group.
Depending on group size the costs of treks and tours range from:
1 to 3 pax     US$ 88 to 163  P/p per night.
4 to 8 pax     US$ 78 to 148  P/p per night
9 to 14 pax.  US$ 75 to 135 P/p per night.
15 to 20 and above US$ 60 to 110 P/p per night
Single supplement US$ 40 to 70 per night.
Note: The itinerary and cost for Peak climbing, Mountaineering, Tibet, Bhutan and India tours and trek are conditional apply.
Notwithstanding the costs shown above, we can tailor tours to suit almost any budget. Feel free to email us for more information.

Note: One tour leader will be free of cost for tours with 15 or more paying guests only. 

Children's bellow three years is free if sharing with their parents. And need to pay if they are participating on the trekking, and above three to nine year children half of the price.

Cost Includes: Accommodation in 3 to 4 star hotels in the cites as your choice, basic accommodation in a lodge or tea house or camping (depending on your itinerary and choice) during treks, guides and porters on treks, all land transfers by private vehicle, 3 meals a day on treks, all jungle safaris, all sightseeing tours as per itinerary and all necessary entry fees, permits and airport transfers.

Cost Excludes: Personal expenses, domestic air tickets, airport tax, drinks (soft drink, mineral water and alcoholic beverages and hot-shower on the trek), personal insurance, and extra cost due to natural calamities or accidents outside of our control.
Remarks: The cost of the trip determines with the services included during the trip so that it might be varies with the services, hotel and transfer of your wish.
Please note that our guides speak the following English languages and if required we will provide your language spiking guide on extra cost.
Note: Please contact exploretrek@wlink.com.np for more information and prices.
Translate
Contact Information:
Alpine Explore Nepal
P.O. Box: 4546, Kathmandu, Nepal
+977 1 4700714 / 4700175 / 4701974
Fax: +977 -1 - 4700970
Email: info@traveltrek.asia
sales@traveltrek.asia
Skype Address: explore.alpine
MSN Messanger: explorealpine
Yahoo Messanger:explorealpine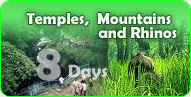 Our Guest Says
SteveAnyon-Smith
18 April 2000

This was my third trek in Nepal, having visited the Annapurna Region in 1995 and with Bharat and Dave in the beautiful and wildlife-filled Langstang Valley in1998. Bharat's company "Explore Alpine Adventure"....