Mt. Kanchanjunga 8586m. Expedition
Kanchanjunga, at 8598m, is the third-highest peak in the world and the second-highest in Nepal. It was first climbed by a British team in 1956. The peak consists of four summits. The west summit, Yalung Kang, is 8420m high and some people classify it as a separate 8000m. Peak.

Thee first Westerner to explore Kanchanjunga was the British botanist JD Hooker, who visited the area twice in 1848 and 1849. Exploration of the Sikkim, side of the peak continued with both British and pundit explorers mapping and photographing until 1899. In that year a party led by Douglas fresh field made a circuit of Kanchanjunga and produced what is still one of the most authoritative maps of the region.

Exploration continued, mostly from the Sikkim side, with expeditions starting from Darjeeling in British India. One of the major contributors to Western knowledge about the region was Dr AM Kellas, who later died in Tibet during the approach march of the 1921 Everest expedition. German expeditions attacked the peak in 1929, 1930 and again in 1931, but none was successful. After the was Sikkim was closed but Nepal was open. In 1955 a team led by Dr Charles Evans approached the peak via the Yalung Glacier. Two teams climbed the peak, stopping just short of the summit to conform to an agreement with the Maharaja of Sikkim that the summit would remain inviolate.

The Japanese then took up the challenge and mounted expeditions in 1967, 1973 and n1974. when they climbed Yalung Kang. A German Expedition climbed Yalung Kang in 1975, and in Indian army team mounted the second successful expeditions to the main peak of Kanchanjunga.

Itinerary
Day 01: Arrival Kathmandu, transfer to hotel
Day 02: Prepare for expedition & briefing
Day 03: Drive to Ilam, Fhidim, Kabeli Khola -Camp
Day 04: Kabeli Khola – Sikaicha - Camp
Day 05: Sikaicha – Khesewa - Camp
Day 06: Khesewa – Mamankhe - Camp
Day 07: Mamakhe – Yamphudin 1670m - Camp
Day 08: Yamphudin – Chittre (Omje Khola) Camp
Day 09: Chittre – Torontan - Camp
Day 10: Torontan – Tseram - Camp
Day 11: Tseram – Ramze - Camp
Day 12: Ramze – Glacier - Camp
Day 13: Glacier – Kanchanjunga Base Camp
Day 14 –40: Climbing period Kanchanjunga 8586m.
Day 41: Base Camp – Ramje - Camp
Day 42: Ramje – Amije Khole - Camp
Day 43: Amije – Yamphudin - Camp
Day 44: Yamphuding – Khewang - Camp
Day 45: Khewang – Panchami - Camp
Day 46: Panchami - Ghopetar
Day 47: Ghopetar drive to Biratnagar & fly back Kathmandu
Day 48-49: Kathmandu
Day 50: Final departure, transfer to airport
Cost includes:
Permit Fee (Royalty) Kanchanjunga
5 nights hotel in Kathmandu with bed & breakfast
Itinerary is all drive to Ilam Bazaar, drive to Biratnagar & fly Kathmandu.
Full board trekking with lodge & Food for BC Expedition period
Porter or Kanchanjunga BC & while back
Equipment: trekking equipment for BC, 2 men tent, dining tent, toilet tent, table and chares, Mattresses
All kitchen equipment for BC
Staff allowance, Liaison office allowances ,equipment allowances, flight ticket, insurance
Permit and National park fees
All transfer airport-hotel-airport
Staff: Base camp Guide, Cook, Kitchen helper
All necessary taxes
Agency service charge
Cost does not includes:
PERSONAL equipment for climbing
Personal Insurance of
Climbing food, Gas & stove.
Lunch & dinner in Kathmandu
Emergency Rescue evacuation by helicopter
Walki Takie permit
Radio Permit
Satellite phone permit.
Oxygen & regulator,
Climbing Sherpa,
Personal expenses etc.

The following information will allow you to better plan your budget for tours or treks. A range of costs is given. These costs are dependant on
:
The mix of Touring and/or general Trekking,
The remoteness of the areas visited,
The number of guides or porters required,
The standard of accommodation required (if there is a choice), 
The type of ground transport used,
The length of your visit, and
The size of your group.
Depending on group size the costs of treks and tours range from:
1 to 3 pax     US$ 88 to 163  P/p per night.
4 to 8 pax     US$ 78 to 148  P/p per night
9 to 14 pax.  US$ 75 to 135 P/p per night.
15 to 20 and above US$ 60 to 110 P/p per night
Single supplement US$ 40 to 70 per night.
Note: The itinerary and cost for Peak climbing, Mountaineering, Tibet, Bhutan and India tours and trek are conditional apply.
Notwithstanding the costs shown above, we can tailor tours to suit almost any budget. Feel free to email us for more information.

Note: One tour leader will be free of cost for tours with 15 or more paying guests only. 

Children's bellow three years is free if sharing with their parents. And need to pay if they are participating on the trekking, and above three to nine year children half of the price.

Cost Includes: Accommodation in 3 to 4 star hotels in the cites as your choice, basic accommodation in a lodge or tea house or camping (depending on your itinerary and choice) during treks, guides and porters on treks, all land transfers by private vehicle, 3 meals a day on treks, all jungle safaris, all sightseeing tours as per itinerary and all necessary entry fees, permits and airport transfers.

Cost Excludes: Personal expenses, domestic air tickets, airport tax, drinks (soft drink, mineral water and alcoholic beverages and hot-shower on the trek), personal insurance, and extra cost due to natural calamities or accidents outside of our control.
Remarks: The cost of the trip determines with the services included during the trip so that it might be varies with the services, hotel and transfer of your wish.
Please note that our guides speak the following English languages and if required we will provide your language spiking guide on extra cost.
Note: Please contact exploretrek@wlink.com.np for more information and prices
Translate
Contact Information:
Alpine Explore Nepal
P.O. Box: 4546, Kathmandu, Nepal
+977 1 4700714 / 4700175 / 4701974
Fax: +977 -1 - 4700970
Email: info@traveltrek.asia
sales@traveltrek.asia
Skype Address: explore.alpine
MSN Messanger: explorealpine
Yahoo Messanger:explorealpine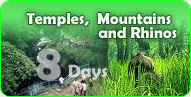 Our Guest Says
SteveAnyon-Smith
18 April 2000

This was my third trek in Nepal, having visited the Annapurna Region in 1995 and with Bharat and Dave in the beautiful and wildlife-filled Langstang Valley in1998. Bharat's company "Explore Alpine Adventure"....