India and Bhutan Tour:
DARJEELING, KALIMPONG, SIKKIM & BHUTAN
Itinerary
Day 01: Calcutta ~ Bagdogra ~ Darjeeling
Fly in from Calcutta. Reception at Bagdogra airport. Lunch on board or on arrival. Transfer to Darjeeling via Kurseong.  The drive to Kurseong is 65 km and it takes 02 hrs. From the plains of North Bengal we climb to an elevation of 1600 m, passing through, forests and tea gardens, with the famous heritage "toy" train running alongside. At Kurseong an hours break, to visit a tea factory, famous internationally for production of biodynamic tea.
Continuing our drive to Darjeeling, (30 km), we will pass through more tea estates, and small villages, climbing steadily to 2143 m, and reaching Darjeeling by late evening. En-route we have a chance to see the Darjeeling Railway's heritage toy train, which was opened in 1881, primarily for the tea traffic. The railway line is laid alongside the road, and to see the tiny steam engine huffing and puffing, uphill with just three carriages, is an unusual sight. The highest point on this line is at Ghoom, at an elevation of 2225 m, where the ascent is achieved through a double loop. Check in at The New Elgin Hotel. This is an elegant hotel with Old World charm, converted from a century old Victorian mansion, of the raja period. Overnight: Darjeeling
Day 02: Darjeeling
Early morning drive to Tiger Hill, 14 km. From an altitude of 2650 m, get a magnificent view of sunrise over Mt Kanchanjunga, and other peaks of the Eastern Himalayas. (Weather permitting). Return to the hotel for breakfast. En-route visit the Ghoom Monastery built in 1857. After breakfast take a tour of the Himalayan Mountaineering Institute (Mount Everest Museum), and Zoological Park. After lunch at the hotel explore the exotic bazaar for bargains. Overnight at Darjeeling
Day 03: Darjeeling ~ Pelling (Sikkim)
After breakfast drive down to the Rangit Valley, along picture post card countryside, of tea gardens and small hamlets, mountain streams and rivers. We take 1½ hrs to drive 21 km, to the Sikkim border at Naya Bazaar. After entry formalities (keep passports handy, along with Sikkim Entry endorsement on visa), continue the drive along the scenic Rangit Valley, with terraced cultivation, variety of flora, quaint villages and smiling folks, for 26 km, in another 1½ hrs. Thereafter we climb through hairpin bends to attain the summit of the Pemayangtse-Pelling ridge at 2085 m, in 1½ hrs, covering 28 km. We check in at Hotel Phamrong, at Pelling in time for lunch. The hotel has direct views of the Mt Kanchanjunga. In the afternoon take a conducted tour of the famous Pemayangtse Monastery.  Overnight: Peling
Day 04: Pemayangtse [excursion to Tashiding Monastery]
Wake up early to see the sunrise on the great peaks of the Kanchanjunga group. It is an unforgettable sight as the great mountain, changes various colors and hues. After early breakfast we will drive for 40 km in 1½ hrs, down to the Rangit River Valley and then walk up 02 km to the Tashiding Monastery. After a tour of the monastery and picnic lunch return to the hotel at Pelling (40 km / 02 hrs). Overnight: Pelling
Day 05: Pelling ~ Martam
After breakfast, drive 120 km to Martam, a scenic village, near the Rumtek Monastery. The journey will take 5-6 hrs, with a halt for picnic lunch en-route. It is a fascinating ride, passing through river valleys, and crossing the Rabalgla Pass. We pass through scenic countryside, see exotic flora, and isolated homesteads, and explore a bon Monastery. Upon arrival check in at the Martam Village Resort. Overnight: Martam
Day 06: Martam ~ Rumtek ~ Gangtok
After breakfast drive 06 km to Rumtek Monastery. After a tour of this world famous monastery, continue the tour to Gangtok, the capital of Sikkim. Driving through picture post card country, as the road winds down through terraced fields and smiling hamlets, we get a full view of Gangtok, and marvel at the multistoried structures, dotting the hillsides. The 24 km journey takes 2 hrs with a visit to the Tibetology Institute, with its large collection of Buddhist, icons, religious paintings and literature. Check in at Hotel Chumbi Residency or Tibet Hotel, in time for lunch. In the afternoon, visit the Directorate of Handicrafts and Handlooms, which is keeping the local handicrafts alive. Here you see skilled teachers and trainees working at various handicrafts. There is also a sales outlet, where you can buy handicrafts at reasonable prices. Later a walking tour of the bazaar. Explore for bargains. Overnight: Gangtok
Day 07: Gangtok [excursion to Phodong & Labrang]
After breakfast drive 50 km along the North Sikkim Highway to Phodong. On the way we will stop at Kabi Longstok. At this historic site, a treaty of brotherhood was signed between the Lepcha chief Tetong Tek and the Tibetan Chief Khye Bumsa - bringing together the ethnic groups to establish a new Sikkimese identity.
The Phodong Gompa of the Kargyupa Sect is a fairly recent structure, although the Chogyal Gyurmed Namgyal built the original in 1740. The 16th Karmapa, stayed here after he fled from Tibet and prior to his installation at Rumtek. The Labrang Monastery, just a kilometer away was built in 1844, and belongs to the Nyingmapa Sect. Between the two monasteries lie the ruins of Tumlong, which was the capital of Sikkim for ninety years in the beginning of the 19th Century. Though nothing remains now of the Raja's palace, except for few stonewall, some of the original Chortens close to the palace can be seen. Return to the hotel for a late lunch or opt for a picnic lunch. Evening at leisure and for shopping  Overnight: Gangtok
Day 08: Gangtok ~ Kalimpong.
After breakfast, we retrace our steps along the Teesta Valley to drive 66 km to Chitre, in 02 hrs, to begin the 14 km climb to Kalimpong located at an altitude of 1250 m, in 45 min. It is a forested drive, along picture post card countryside. Check in at Hotel Himalayan or Silver Oaks, Both are delightful hotels, close to the city Center. After lunch, free to explore the bazaar.
Day 09: Kalimpong
After breakfast, visit Colonial bungalows of the British period, Monastery viewpoint, and the Zong Dog Palri Fo Brang Monastery. This is famous for the "Kanguyar", in 108 volumes, brought personally from Tibet by the Dalai Lama. These Holy Scriptures was presented to the monastery, when the Dalai Lama consecrated it in 1976. The viewpoint presents remarkable views of Kanchanjunga, and other snow peaks. Latter we will visit an orchid and flower nursery, and return to the hotel for lunch. After lunch visit Dr Grahams Homes, Deolo View point, and explore the bazaar.
Overnight: Kalimpong
Day 10: Kalimpong ~ Phuntsholing
After breakfast drive 210 km in 05 hrs to Phuntsholing, the border town in Bhutan. We will first descend down to the Valley of the River Teesta and then drive along the rolling foothills and North Bengal flat lands, interspersed with Tea gardens, forests, rivers and cultivation. Overnight: Phuentsholing
ADVICE: Entry permits for Sikkim is mandatory. It should be endorsed on India Visa.
Day 11: Phuntsholing ~ Thimphu (6-7 HOURS DRIVE)
After breakfast, process visa formalities and drive to Thimphu. Lunch in Bunakha.
Overnight: Thimphu
Day 12: Thimphu (capital town)
In the morning visit the following places:
Memorial Chorten (built in memory of the third King of Bhutan),The Textile Museum, The Arts and Crafts School,The National Library where ancient manuscripts are preserved Lunch in local restaurant. 
After lunch visit:
Semtokha Dzong. This is the oldest fortress and it now houses some monks and is also the centre for Cultural and language Study, Trashichho Dzong, This is the Secretariat building, which houses the Chief Abbot and central monastic body.  It also houses the Throne Room. Overnight: Thimphu
Day 13: Thimphu ~ Punakha/Wangdue
After breakfast transfer to Punakha/Wangdue. En-route stop at Dochula Pass (3150 m), 30 km from Thimphu, for tea and biscuits and enjoy a view of the Eastern Himalayan Mountains. From Dochula to Wangdue, it's another two hours drive. After lunch in Lobesa, visit the Punakha Dzong. This is the winter residence of Bhutan's spiritual leader, the Head Abbot, and the Central Monastic Body. The Dzong is built between two rivers known as "Phochu" (Male River) and "Mochu" (Female River). After Punakha take a short hike to Chhi-Med Lhakhang in the picturesque Lobesa valley, to visit the temple of one of Bhutan's foremost saints, Lama Drukpa Kunley, also known as the "Divine Madman. Overnight: Wangdue
Day 14: Day Excursion to Gangtey Valley
Phobjikha Valley is the winter habitat for endangered black-neck cranes (mid October to early March). This area is known for its natural beauty and is quite remote--photo ops are abundant. The gravel road to Gangtey descends through fields of bamboo, emptying into a lowland valley of grass that falls within the borders of the Black Mountain Natural Park. To the Bhutanese, going to Gangtey is like going back in time, an interesting perspective given that they themselves live in a country right out of the pages of King Arthur's Court.  In Gangtey visit the carpet-weaving centre and roam the village of Gangtey, perched atop a hill surrounding the 17th century Gangtey Gompa monastery. Most of the residents of this village are the families of 140 Gomchens (Laya Monks) who take care of the Monastery.  Overnight: Wang due
Day 15: Wangdue ~ Paro
Drive to Paro via Thimphu for lunch. Take some time for shopping in Thimphu before going to Paro. Overnight:  Paro
Day 16: Paro
In the morning take a hike to Taktsang Monastery. The name Taktsang means "Tiger's Nest'. The monastery is perched on a rocky ledge with a sheer drop of nearly 800 m. It is said that in the second half of the 8th century, Guru Padma Sambbava alighted here upon the back of a tigress. Picnic Lunch at Taktsang cafeteria. The round trip hike takes about 4 hrs. After Tiger's Nest, visit the National Museum (Ta-Dzong). The Museum was the former watchtower for the Rinpong Dzong.  It was converted into the National Museum in 1968. The museum stands on a promontory overlooking the Paro valley in all its glory.
In the evening visit a farmhouse for traditional hot stone bath and local hospitality. Overnight:  Paro
Day 17: Paro Departure
Drive to Paro Airport for departure to Calcutta or your destination.
Note:  If the tour coincides with a festival, the duration will increase by two more days.

The following information will allow you to better plan your budget for tours or treks. A range of costs is given. These costs are dependant on
:
The mix of Touring and/or general Trekking,
The remoteness of the areas visited,
The number of guides or porters required,
The standard of accommodation required (if there is a choice), 
The type of ground transport used,
The length of your visit, and
The size of your group.
Depending on group size the costs of treks and tours range from:
1 to 3 pax     US$ 88 to 163  P/p per night.
4 to 8 pax     US$ 78 to 148  P/p per night
9 to 14 pax.  US$ 75 to 135 P/p per night.
15 to 20 and above US$ 60 to 110 P/p per night
Single supplement US$ 40 to 70 per night.
Note: The itinerary and cost for Peak climbing, Mountaineering, Tibet, Bhutan and India tours and trek are conditional apply.
Notwithstanding the costs shown above, we can tailor tours to suit almost any budget. Feel free to email us for more information.

Note: One tour leader will be free of cost for tours with 15 or more paying guests only. 

Children's bellow three years is free if sharing with their parents. And need to pay if they are participating on the trekking, and above three to nine year children half of the price.

Cost Includes: Accommodation in 3 to 4 star hotels in the cites as your choice, basic accommodation in a lodge or tea house or camping (depending on your itinerary and choice) during treks, guides and porters on treks, all land transfers by private vehicle, 3 meals a day on treks, all jungle safaris, all sightseeing tours as per itinerary and all necessary entry fees, permits and airport transfers.

Cost Excludes: Personal expenses, domestic air tickets, airport tax, drinks (soft drink, mineral water and alcoholic beverages and hot-shower on the trek), personal insurance, and extra cost due to natural calamities or accidents outside of our control.
Remarks: The cost of the trip determines with the services included during the trip so that it might be varies with the services, hotel and transfer of your wish.
Please note that our guides speak the following English languages and if required we will provide your language spiking guide on extra cost.
Note: Please contact exploretrek@wlink.com.np for more information and prices
Translate
Contact Information:
Alpine Explore Nepal
P.O. Box: 4546, Kathmandu, Nepal
+977 1 4700714 / 4700175 / 4701974
Fax: +977 -1 - 4700970
Email: info@traveltrek.asia
sales@traveltrek.asia
Skype Address: explore.alpine
MSN Messanger: explorealpine
Yahoo Messanger:explorealpine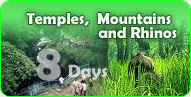 Our Guest Says
SteveAnyon-Smith
18 April 2000

This was my third trek in Nepal, having visited the Annapurna Region in 1995 and with Bharat and Dave in the beautiful and wildlife-filled Langstang Valley in1998. Bharat's company "Explore Alpine Adventure"....