India Nepal Buddhist Tour
TOUR NAME: BUDDHIST – PACKAGES 2011 INDIA
TOUR DAYS: 06 NIGHTS / 07 DAYS
ITINERARY: Arrival Delhi and deputar Delhi/ Varanasi via Tren-Bodhgaya-Patna-Kushinagar and in to Nepal LUMBINI Sanuli (PICK-UP)
PRICES ON M.A.P BASIS
FOR GROUP TOUR
VALID; TILL 20 DECEMBER - 2011
PER PERSON PRICE IN US Dollar
ON M.A.P PLAN
15 Paying Pax
USD 798 Per Person + 1 Tour Leader Free
20 Paying Pax + 1 Tour Leader Free
USD 785 Per Person + 1 Tour Leader Free
Single Room Supplement
USD 295 Per Single
Supplement for Buffet Lunch at Hotels
USD 105 Per Person
Korean or Japanese Food Supplement if necessary
USD 15 Per Person / Per meal
****Above prices include Tour leader/s free accommodation and sharing vehicle and does not include Airfares
TOUR LODGING INFO:
Accommodation is provided on twin sharing room with Daily Buffet Continental breakfast & Dinner basis at listed hotels or equivalent. For Lunch there would be an additional supplement. Hotel list is as follows:
PLACE
NIGHTS
HOTELS USED
AC ROOM CATEGORY
TRANSPORT
VARANASI
02
RAMADA PLAZA/RADISSON HOTEL
STANDARD ROOM
AC Vehicles
BODHGAYA
02
ROYAL RESIDENCY & LTUS NIKKO
STANDARD ROOM
PATNA
01
HOTEL CHANAKYA/HOTEL RAJGIR
STANDARD ROOM
KUSHINAGAR
01
ROYAL RESIDENCY & LTUS NIKKO
STANDARD ROOM
Note:
Check in / out time at hotels is 12.00 Noon. Hotels are subject to availability at the time of booking


Domestic Tern from DELHI TO VARANASI (In India) details and costs as follows;
| | | | |
| --- | --- | --- | --- |
| DELHI – VARANASI | Siv EX. | DEP-18:45;HRS / ARR-07:30 AM | USD 45 PER PERSON |
**Above Special Instant Purchase fares is not guaranteed until ticketed parched, while you review these fares there may be instances where the fare displayed may sell out prior to final purchase. Kindly reconfirm T fares at time of ticketing.
Tour Package Includes:
Meeting & Assistance by a Office Representative on arrival at the border.
Accommodation on twin sharing room Basis at listed hotels or equivalent.
Daily Buffet Breakfast & Dinner as per Itinerary
Air Conditioned transport for entire tour as per itinerary
Driver allowances, Petrol/Gas cost, Toll Tax, Parking and Vehicle Insurance
01 Boat Ride at River Ganges, Varanasi
English Speaking Local Guide for Sightseeing's/Excursions.
Sightseeing as per package details Indian part.
Entrances Fees in the sightseeing places India part.
All Applicable Taxes
Package Price Does Not Include:
Meals other than those specified as per itinerary
Camera fee & Travel Insurance, Tips and Gratitude
Expense of personal nature such as bar bills, extra beverages, mineral water, laundry, postal service, telephone, Tips etc..
Additional expense which may arise due to natural calamities, strikes etcs... situation beyond control of Hi Tours.
International / Domestic flight tickets.
Tour Leader Airfares
Itinerary as follows:
DAY 01: Arrived in VARANASI by tern from Delhi pickup and Transfer to hotel and over night Hotel and rest in Hotel.
DAY 02: IN VARANASI
Early morning proceed to the river bank for a Boat cruise on the River Ganga. The western banks of the river have a string of ghats, (a chain of stone steps, all built with pavilions, palaces and terraces where pilgrims stay during their visit to the holy city). At dawn, the ghats are abuzz with activity as devotees offer prayers to the rising sun and perform other religious rituals. A boat ride at this hour is an unforgettable experience. Return to hotel for breakfast. Later City tour of Varanasi, visiting the Bharat Mata Temple with a big relief map of India in marble, Durga Temple, Tulsi Manas Mandir, then drive through the largest residential university of Asia - Banaras Hindu University founded by Pundit Madan Mohan Malviya, which has an Art Gallery and the Mosque of Mughal Emperor Aurangazeb and visit the famous Vishwanath temple in the University campus, or you have the option of visiting the Bharat Kala Bhavan where you can see some of the finest miniatures. Returned to Hotel and overnight stay
DAY 03: VARANASI - BODHGAYA [Surface/240Kms/06Hrs]
Buffet Breakfast at Hotel, then drive to Bodhgaya enroute visiting SARNATH, the buried Buddhist city where Lord Buddha gave his first sermon, Sarnath was a renowned school of learning from 6th century B.C. to 12th century A.D. Visit the ruins, the stupa, the Buddhist temple and the Museum. (Closed On Fridays), continue drive to Bodhgaya and On arrival at Varanasi, check-in at the hotel and Rest of the day at leisure or you may explore the city on your own.
DAY 04: IN BODHGAYA
Buffet Breakfast at Hotel after full day sightseeing tour in this city which is sacred to both Buddhists and Hindus alike, visit the Mahabodhi Temple and see the Bodhi Tree under which the Buddha is said to have attained enlightenment. The tree that stands today is believed have grown from the original Pepal tree under which lord Buddha meditated. After this tour, return to your hotel and in the afternoon; visit various monasteries built in Thai, Korean, Japanese and Sri Lankan styles of architecture. Also visit the Tibetan Monastery built in the style of Tibet with slopping tiled roofs. Overnight stay in Bodhgaya
DAY 05: BODHGAYA NALANDA-RAJGIR PATNA [Surface/135Kms/04Hrs]
After Buffet breakfast surface for Nalanda, a place Buddha is said to have visited very often according to ancient Buddhist texts. It was also once home to a very prestigious seat of learning, the Nalanda University, which was founded in the 5th century. The biggest attraction in Nalanda is the remains of the University. Visit the remains of the brick built Great Stupa and the Archeological museum. The museum, although small in size, has an impressive collection of Buddhist and Hindu bronzes and a number of undamaged statues of the Buddha that were found in the area. Two enormous terra-cotta jars near the museum date back to 1st century. Continue to Rajgir, an important Buddhist site since Buddha is said to have spent 12 years here and the first Buddhist council after he attained nirvana was held here. Rajgir was also the capital of the power Magadh Empire till King Ajatshatru moved it to Pataliputra (Patna) in the 5th century BC. Visit Ajatshatru's fort and Venuvana which was built by King Bimbisara for Lord Buddha to reside. This was the King's first offering to Lord Buddha. Also see the Swarna Bhandar and the Cyclopean Wall that encircles Rajgir. Visit the Peace Pagoda built on top of a hill by the Japanese. You will go up the hill in a chair lift. Continue to PATNA and check in at Hotel and overnight stay.
DAY 06 PATNA- KUSHINAGAR [Surface/230Kms/06Hrs]
[About KUSHINAGAR: A small dusty town in the eastern part of Uttar Pradesh, Kushinagar is the place where Lord Gautam Buddha spend his most of the life, is one of the famous place too. The religious significance of Kushinagar can be perceived by the fact that a large number of followers visit this place every day. This is also the place where Lord Buddha preached his last sermon and said, /"All things must pass. Decay is inherent in all things"] Overnight stay in Kushinagar
After Buffet breakfast, proceed on a sightseeing tour accompanied by a local monument guide. Buddha's last journey led him to Kushinagar where at the age of 80 he passed into 'Mahaparinirvana' which freed him from the cycle of re-birth. Visit the Mahaparinirvana Temple and the Ramabhar Stupa where Buddha was cremated. Also visit the Muktabandhana Stupa which was built by the Malla Dynasty to house Buddha's relics after the cremation. Continue drive to KUSHINAGAR en route visiting Vaishali. Vaishali is an important destination in the Buddhist circuit because this is where Buddha announced his approaching Nirvana (salvation) to his disciples. Emperor Ashoka erected a lion pillar here to mark this event and it stands till today, visit the Vaishali Museum and see figures, old coins and photographs of the excavations. Continue by road to KUSHINAGAR and check in at Hotel and overnight stay.
DAY 07: KUSHINAGAR- SONAULI [Surface/140Kms/04Hrs]
After buffet breakfast drive to Sonauli on the Nepal -Indo Border, proceed to . On arrival at Nepal Buddha birthplace Lumbini , check-in at the hotel and rest.
Arrival in Lumbeni meet and transfer to hotel rest and reference.
The birthplace of Lord Buddha
The nearest town to reach Lumbini is Bhairahawa, which is connected with Kathmandu & Pokhara by air and road. Bhairahawa and Lumbini are connected with an all weather road and regular bus service is available to visit this area.
The birthplace of Lord Buddha
Lumbini-a place in the South-Western Terai of Nepal, evokes a kind of holy sentiment to the millions of Buddhists all over the world-as do the Jerusalem to Christians and Mecca to Muslims. Lumbini is the place Lord Buddha -the apostle of peace and the light of Asia was born in 623 B. C., Located in the flat plains of south-Western Nepal and the foothills of Churia range , Lumbini and its surrounding area is endowed with a rich natural setting of domesticable fauna and favorable agricultural environ. Historically, the region is an exquisite treasure-trove of ancient ruins and antiquities, dating back to pre-Christian era. The site, described as a beautiful garden in the Buddha's time still retain its legendary charm and beauty. To the mere 12 miles north of Lumbini lies the dense and picturesque sal-grove.
For centuries, Buddhists- all over the world, knew that Lumbini where the Lord was born is somewhere around. The descriptions of famous Chinese pilgrims (of ancient times) Huian Tsang and Faeihan indicated to this area-saying 'Lumbini-where the lord was born is a piece of heaven on earth and one could see the snowy mountains amidst a splendid garden-embedded with stupas and monasteries!
However, the exact location remained uncertain and obscure till December the 1st 1886 when a wandering German archaeologist Dr. Alois A. Fuhrer came across a stone pillar and ascertained beyond doubt it is indeed the birthplace of Lord Buddha.
Cost for Nepal part:
PRICES ON M.A.P BASIS
FOR GROUP TOUR
VALID; TILL 31st DECEMBER - 2011
PER PERSON PRICE IN US Dollar
ON M.A.P PLAN
25 Paying Pax
USD 525 Per Person + 1 Tour Leader Free
20 Paying Pax + 1 Tour Leader Free
USD 498 Per Person + 1 Tour Leader Free
Single Room Supplement
USD 195 Per Single
Supplement for Buffet Lunch if necessary
USD 90 Per Person
**Above prices include Tour leader/s free accommodation and sharing vehicle and does not include Airfares
TOUR LODGING INFO:
Accommodation is provided on twin sharing room with Daily Buffet Continental breakfast & Dinner basis at listed hotels or equivalent. For Lunch there would be an additional supplement. Hotel list is as follows:
PLACE
NIGHTS
HOTELS USED
AC ROOM CATEGORY
TRANSPORT
Kathmandu
02
Hotel Yak and Yeti or other 5 star hotels in Kathmandu.
STANDARD ROOM
AC Vehicles
Pokhara
01
Fishtail Lodge or the smaller in Pokhara
STANDARD ROOM
Lumbini
02
Lumbini Garden or similar 3 to 4 star
STANDARD ROOM
Note:
Check in / out time at hotels is 12.00 Noon. Hotels are subject to availability at the time of booking


Domestic Flights (In Nepal) details and costs as follows;
| | | | | |
| --- | --- | --- | --- | --- |
| Pokhara- Kathamandu | | | US$ 95.00 | |
| Bhaiwara- Pokhara | | | US$ 95.00 | |
| Bus Transport | Lumbini | To round trip to Kathmandu | US$ 65 Supplement | AC Vehicles |

Tour Package Includes:
Meeting & Assistance by a Office Representative on Open arrival each and every place in Nepal or airport.
Accommodation on twin sharing room Basis at listed hotels or equivalent in Nepal.
Daily Buffet Breakfast & Dinner as per Itinerary below.
Air Conditioned transport for entire tour as per itinerary
Driver allowances, Petrol/Gas cost, Toll Tax, Parking and Vehicle Insurance
English Speaking Guide for Sightseeing's as per itinerary.
Sightseeing as per package itinerary details.
Entrances Fees in the sightseeing places in Nepal
All Applicable Taxes and airport tax.
Package Price Does Not Include:
Meals other than those specified as per itinerary
Expense of personal nature such as bar bills, extra beverages, mineral water, laundry, postal service,
telephone, Tips etc..
Additional expense which may arise due to natural calamities, strikes etcs... situation beyond control of
Alpine Explore Nepal tours.
Tour Leader Airfares
Day 08: Full day sightseeing tour all the around Lumbini Over night Lumbini
The Ashokan Pillar
Discovered by the now famous German archaeologist Dr. Fuhrer, the pillar is the first epigraphic evidence relating to the life history of Lord Buddha and is also the most visible landmark of the garden. The historic importance of the pillar is evidenced by the inscription engraved in the pillar (in Brahmi script). It is said that the great Indian Emperor Ashok visited the site in the twentieth year of is ascendancy to the throne and as a homage to the birthplace,erected the pillar. The inscriptions in the pillar roughly translates as: Kin Piyadesi beloved of th Gods, having been anointed 20 years, came himself and worshipped saying Here Buddha Shakyamuni was born: And he caused to make a stone (capital) representing a horse; and he caused (this) stone pillar to be erected. Because the worshipful one was born in the village of Lumbini has been made free of taxes and recipient of wealth"
Puskarni-the sacred pool
South of the Ashokan Pillar, there is the famous sacred pool- 'Puskarni' believed to be the same sacred pool in which Maya Devi took a holy dip just before giving birth to the Lord and also where infant Buddha was given his first purification bath. Architecturally the pool has the projecting terraces in descending order and is reverted with a fine brick masonry.
Maya Devi temple.
In addition to Ashokan Pillar, the other Shrine of importance is the bas-relief image of Maya Devi, Enshrined in a small pagoda-like structure, the image shows MayaDevi , mother of the Lord. Supporting her by holding on with her right hand to a branch of Sal tree, with newly born infant Buddha standing upright on a lotus pedestal on an oval halo. Two other celestial figures are depicted in an act of pouring water and lotuses bestowed from heaven.
Earlier the image was placed in the famous white temple of MayaDevi beside the pillar-now totally dismantled to make way for the excavations, which revealed the Sanctum Sanctorum the exact spot where the Lord was born.
Kapilvastu
Located some 27 km. west of Lumbini lies the ruins of historic town of 'Kapilvastu'. Believed to be the capital of Shakya republic where the Lord lived and enjoyed his life until his thirteeth year, Kapilvastu has been identified with. Tilaurakot by the archaeologists. Also, the place is believed to have been associated with different important episodes: there are ruins and mounds of old stupas and monasteries made of kiln-burnt bricks and clay-mortar. The remains are surrounded by a moat and the walls of the city are made of bricks. In fact, the city of Kapilvastu are in such a grand scale that it could be easily be visualized as a seat of high culture, and visiting surrounding the area.
Day 09: After breakfast drive to Bhairwa airport and flight Bhairwa-Pokrara pick up and transfer to Hotel Over night Pokhara.
Some Sightseeing tour in Pokhara:
POKHARA
Pokhara is a rare combination of the long arrays of snowclad peaks, crystal clear lakes, turbulent rivers with deep gorges and picturesque villages inhabited by simple and friendly ethnic people. Situated at the lap of the panoramic Annapurna Himal, the climate of Pokhara remains favourable all the year round neither too warm nor too cold. The monsoon rains are strongest during June to August. Other months are relatively dry.
The moment you step into any part of Pokhara the first thing that takes you to immediate delight is the gorgeous view of the gigantic mountains. Pokhara is infact, the first and foremost convenient point for mountain-oriented sightseeing. Mt. Annapurna, literally meaning the Goddess of Abundant Harvest, lies at a horizontal distance of 40 km. from the valley of Pokhara which is at an elevation of just 900 metre above main sea level.
Lake
Pokhara is a city of fine lakes with crystalline water. Phewa Tal is in the immediate vicinity of the city is with an island temple dedicated to Goddess Barahi in the middle. With its serene water reflecting the Annapurna range and a nicely preserved forest on the adjoining southern slope, this legendary second largest lake of the Kingdom remains a major source of attraction for the visiting tourists. This lake can also be enjoyed by swimming. Begnas & Rupa, these twin lakes lie in the north-east of Pokhara valley about 15 km away from the airport. The road to Begnas follows Kathmandu-Pokhara Highway as far as Sisuwa near the police check post and branches off the road towards north. It is possible to take a bus ride to the dam side of Begnas from the city.
TEMPLES
Two temples are really worth visiting in the Pokhara area. Bindabasini temple some way between downtown Mahendrapul and Bagar is one of them. The temple is located on top of a beautiful mound overlooking the most popular area of the Pokhara city. The road to Sarangkot starts from the foot of this mound.
The next one is Barahi temple situated on a small island in the middle of Phewa Tal. A stop at this serene temple after a canoe ride is really worthwhile. There is a nice Buddhist monastery on the top of a small forested hill above Matepani east of Mahendrapul. It overlooks the majority of Pokhara area. A little south of this monastery on another small but beautiful hill in a pleasant sylvanic setting lies Bhadrakali temple which is also worth visiting.
TIBETAN VILLAGE
There are two Tibetan villages in the vicinity of Pokhara. One of them called Tashiling is in the south past Patale Chhango. The other village by the name of Tashi Palkhel is North of Pokhara at a place called Hyangja on Pokhara Baglung Highway. The Tibetan people living in these villages keep themeselves busy by producing and trading in woolen carpets and other handicraft items.

Day 10: Early morning Drive to Sarangkot for Mountain view and drive back to Pokhara and drive to Kathmandu.
Sarangkot
This is a 1,600m high hill situated on the northern shore of Phewa lake. On the way to Sarangkot you'll pass through Schima-Catonopsis forest and there is a lot of opportunity to watch birds. It's a 2 hour walk from Phewa Lake if some people are interested, but we will drive to the almost top and walk. On reaching the hill, you can find good hotels and a tower on the top of the hill from where you can view the Pokhara Valley and also the wide range of Annapurna and Dhaulagiri Mountain. You can also see Phewa Lake and its tributaries. It's advisable to stay a night there and watch the sunshine in the morning and sunset in the evening
This breath taking view is from Sarangkot. This hill is famous for the panoramic view of the Annapurna and Dhaulagiri Himalayan range. Pokhara is beautiful but it still depends upon how we take and feel it, but to be sure Pokhara is god's gift and is rich in natural beauty in all the ways. Sarangkot is also famous for paragliding purposes. It has the bird's eye view of the seti river, Fewa Lake, and the valley itself. This hill station is a 10 minute uphill drive from Aarchalbot. This route is also one of the short day trek route within the Pokhara valley. Tourist also hires horses for a trip uphill to the station. Local peoples have kept powerful binoculars for the viewing purpose of the valley and the mountains View of North part of Pokhara city from Sarangkot.
After return back to your hotel we will drive back to Kathmandu over night.
Arrival in Kathmandu meet and transfer to hotel rest and reference.
The Kathmandu Valley:
It is surrounded by a tier of green mountain wall above which tower mighty snow-
Capped peaks. It consists of three main towns of great historic, artistic and culture interest. (Kathmandu, Patan and Bhaktapur). The Kathmandu valley covers an area of 218 sq. miles. It is actuated 4223 ft. above sea-level. The ancient Swasthani scriptures tell of Lord Shiva, supreme among Hindu gods, who came down to the Kathmandu valley to escape boredom. He came as a tourist, if that is the appropriate word, but he was neither among the first nor the last of the gods to visit the Valley. Visitors have come to Nepal since time forgotten. And though the country is much deferent today then it was in ancient times, it has not diminished in charm; the increase in the number of visitors over the years is a living proof. Those who came to the Valley today will appreciate a lot more then Lord Shiva did in his tour. The architecture started here by the Lichhavi and Malla Kings is one such example. Much of the greenery that Lord Shiva is gone, but the forest surrounding Pashupati, where he stayed, are still intact. The seven World heritage Sites in Kathmandu Valley designated by the United Nations Educational, Scientific, and cultural Organization (UNESCO) are the highlights of the Valley.
Day 11: Full day sightseeing tour in Kathmandu all the Baddish places.

Swoyambhunath.
The history of the Valley, according to the legends, begins with Swoyambhunath, or the "the self-existent". In times uncharted by history, Bodhisattva Manjusri came across a beautiful lake during his travel. He saw a lotus that emitted brilliant light at the lake's center, so he cut a gorge in a southern hill and drained the waters to worship the lotus. Men called it the Kathmandu Valley. From then on, the hilltop of the Self-existent Lord has been a holy place.
Boudhanath:
Boudhanath is among the largest stupa in south Asia, and it has become the focal point of Tibetan Buddhism in Nepal. The white mound looms thirty-six meters overhead. The stupa is located on the ancient trade route to Tibet, and Tibetan merchants rested and offered prayers here for many centuries. When refugees entered Nepal from Tibet in the 1950s, many of them decided to live around Boudhanath. They established many gompas, and the "Lit the Tibet" of Nepal was born. This "Little Tibet" is still the best place in the valley to observe Tibetan lifestyle. Monks walk about in maroon robes. Tibetans walk with prayer wheels in their hands and the rituals of prostration are presented to the Buddha as worshippers circumambulate the stupa on their hands and knees, bowing down to their lord.
Day 12 Half Day sightseeing tour to Bhaktpur and rest and shopping in Kathmandu.
Bhaktapur
Bhaktapur is about 35km south east of Katmandu's city center and is easily reached by bus or minibus. You may have second thoughts about the minibuses, though, as they are overcrowded and can turn a 35 minute trip into an hour long torture.
Bhaktapur is in many ways the most medieval of the three major cities in the Kathmandu Valley. Despite recent development, the city still retains a distinctly timeless air with much of its glorious architecture dating from the end of the 17th century. Most sights can be easily traversed by foot and include yet another Durbar Square, which is infinitely larger than Kathmandu's and has its fair share of temples, statues and columns, many with grisly histories behind them. For instance, the sculptor of the Ugrachandi & Bhairab Statues had his hands chopped off to prevent him from duplicating his masterpieces.
Bhaktapur second main square is Taumadhi Tole, which features Nyatapola, the highest temple in the valley, and Til Mahadev Narayan, an important place of pilgrimage. Nearby is Potters' Square, where thousands of clay pots are made and sold. East from here, through the sinuous streets of the old city center, is Tachupal Tole, another square containing temples and monasteries plus craft museums.
Sometimes it's best to take a break from temples and sit back and watch the unchanging rituals of daily life: the laying out of grain to dry in the sun; families collecting water or washing under communal taps; children playing simple games; dyed yarns flapping in the breeze; or potters at work throwing clay.
Day 13: Final departure from Kathmandu Namaste flight to your destination.
End of our services
TOUR ADDITIONAL PRICE INFO:
Entrance fees are not included. Most entrance fees in India are not more than US$ 5 - 20 per person/per monument, but often there is an additional camera charge, though this again will not be more than US$ 2. Video cameras are more expensive, costing up to US$ 5.
TOUR CANCELLATION POLICY:
You may cancel your booking at any time prior to commencement of the tour by notifying us in writing, which must be signed by the person that signed the Reservation Form. If you cancel on or before 30 days before the first day of the tour, we will retain your deposit to cover our costs. In addition, if the cancellation notification is received less than 30 days prior to the first day of the tour, additional cancellation charges shall be as follows:
AMOUNT OF CANCELLATION CHARGES:
29-15 Days before the first day of the tour - 50%.
(14-7 Days before the first day of the tour 75%.

(Less than 7 Days before the first day of the tour 100%.
CHANGES BY YOU: 
If you request any changes to your travel arrangements once we have confirmed a booking, all out of pocket charges, including charges imposed by our suppliers, will be payable by you, plus an amendment fee of $50.00 per revision per booking. If after the commencement of your tour you request any changes to your travel arrangements, we will do our best to implement them, but we cannot guarantee that it will be possible. In the event of such change(s) being made, you will be liable for any cancellation charges that may be levied for the previously booked service and for any costs incurred by us and our suppliers in attempting to secure any revised arrangements. Any name changes must be provided to us in writing and are subject to any airline fees or penalties.
PASSPORTS AND VISAS:
All Passengers are responsible for securing proper documentation prior to joining the tour.  Passports are required; in addition travelers are advised to check with local consulates for full details.
Note:
Please contact
exploretrek@wlink.com.np
for more information and prices
Translate
Contact Information:
Alpine Explore Nepal
P.O. Box: 4546, Kathmandu, Nepal
+977 1 4700714 / 4700175 / 4701974
Fax: +977 -1 - 4700970
Email: info@traveltrek.asia
sales@traveltrek.asia
Skype Address: explore.alpine
MSN Messanger: explorealpine
Yahoo Messanger:explorealpine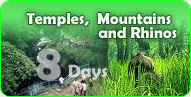 Our Guest Says
SteveAnyon-Smith
18 April 2000

This was my third trek in Nepal, having visited the Annapurna Region in 1995 and with Bharat and Dave in the beautiful and wildlife-filled Langstang Valley in1998. Bharat's company "Explore Alpine Adventure"....