The Great Kanchanjuga
To North & South Base Camps of the Third Highest Mountain
Maximum altitude: 5120m
Trek grade: Moderate to Strenuous.
At 8,598m/28,172ft Kanchanjunga, is the third highest peak in the world. It lies in a sensitive restricted area astride the Nepal/ Sikkim border, only a few miles from Tibet. Our trip will head for the Shangri-La of the Yalung glacier immediately to the south of Kanchanjunga. Our journey starts with a trek over the Mahabharat Lekh range with majestic views of both the Everest and Kanchanjunga massifs and the Arun Valley between them. Recently this beautiful unspoiled region has been designated a conservation area. Our route gradually limbs through the rich farmland of the Limbu people famous for their distinctive tall 'topi' or caps to the upland Buddhist communities whose inhabitants have their origins in Tibet. We trek through richly cultivated hillsides, Rhododendron forests and yak pastures below the glacier. On higher ground we may see musk deer or blue sheep on the crossing from north to south base camp. The return route heading west passes through some of the delightful villages of Taplejung. The panoramic views of Everest, Makalu and Kanchanjunga are magnificent on the easy walk down to the road head.
Moderate to rigorous trekking, and camping between 2,744m./9,000ft and 4,790m/15,700ft with day hikes and one pass crossing of 5,120m /16,795ft at the Mirgin La. Fully supported camping trek with all meals and equipment led by experienced local guide. All equipment and luggage will be carried by porters. Clients carry day-pack only and walk at an easy pace.
Brief Itinerary
Day 01. Fly Kathmandu/Biratnagar. Drive to Basantapur.
Day 02: Chowki (Milke Danda Ridge.
Day 03. Gupha Pokhara.
Day 04. Gorja Gaon.
Day 05: Before Mitlung.
Day 06. Chirwa 1190m.
Day 07. Sakathum 1640m.
Day 08. Amjilassa 2490m.
Day 09. Gyabla 2730m.
Day 10. Gunsa 3430m.
Day 11. Acclimatization/exploration day Gunsa 3430m.
Day 12. Khambachen 4040m.
Day 13. Khambachen.
Day 14. Lhonak 4790m.
Day 16. Day trip to Pang Pema 5140m.
Day 17. Descend to Ghunsa.
Day 18. Over Mirgin La Pass (5000m) to Ramche 4620m.
Day 19. Tseram 3870m.
Day 20. Toranton 2990m.
Day 21. Yamphudin 1690m.
Day 22. Khesewa 1960m.
Day 23. Lali Kharka 2220m.
Day 24. Suketar 2300m.
Day 25. Fly Taplejung/Biratnagar/Kathmandu. 

The following information will allow you to better plan your budget for tours or treks. A range of costs is given. These costs are dependant on
:
The mix of Touring and/or general Trekking,
The remoteness of the areas visited,
The number of guides or porters required,
The standard of accommodation required (if there is a choice), 
The type of ground transport used,
The length of your visit, and
The size of your group.
Depending on group size the costs of treks and tours range from:
1 to 3 pax     US$ 88 to 163  P/p per night.
4 to 8 pax     US$ 78 to 148  P/p per night
9 to 14 pax.  US$ 75 to 135 P/p per night.
15 to 20 and above US$ 60 to 110 P/p per night
Single supplement US$ 40 to 70 per night.
Note: The itinerary and cost for Peak climbing, Mountaineering, Tibet, Bhutan and India tours and trek are conditional apply.
Notwithstanding the costs shown above, we can tailor tours to suit almost any budget. Feel free to email us for more information.

Note: One tour leader will be free of cost for tours with 15 or more paying guests only. 

Children's bellow three years is free if sharing with their parents. And need to pay if they are participating on the trekking, and above three to nine year children half of the price.

Cost Includes: Accommodation in 3 to 4 star hotels in the cites as your choice, basic accommodation in a lodge or tea house or camping (depending on your itinerary and choice) during treks, guides and porters on treks, all land transfers by private vehicle, 3 meals a day on treks, all jungle safaris, all sightseeing tours as per itinerary and all necessary entry fees, permits and airport transfers.

Cost Excludes: Personal expenses, domestic air tickets, airport tax, drinks (soft drink, mineral water and alcoholic beverages and hot-shower on the trek), personal insurance, and extra cost due to natural calamities or accidents outside of our control.
Remarks: The cost of the trip determines with the services included during the trip so that it might be varies with the services, hotel and transfer of your wish.
Please note that our guides speak the following English languages and if required we will provide your language spiking guide on extra cost.
Note: Please contact exploretrek@wlink.com.np for more information and prices
Translate
Contact Information:
Alpine Explore Nepal
P.O. Box: 4546, Kathmandu, Nepal
+977 1 4700714 / 4700175 / 4701974
Fax: +977 -1 - 4700970
Email: info@traveltrek.asia
sales@traveltrek.asia
Skype Address: explore.alpine
MSN Messanger: explorealpine
Yahoo Messanger:explorealpine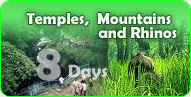 Our Guest Says
SteveAnyon-Smith
18 April 2000

This was my third trek in Nepal, having visited the Annapurna Region in 1995 and with Bharat and Dave in the beautiful and wildlife-filled Langstang Valley in1998. Bharat's company "Explore Alpine Adventure"....