Machhapuchhre Wilderness Camping Trek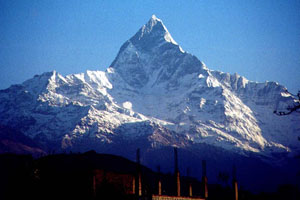 Itinerary
Day 01 Arrival in Kathmandu, meet and transfer to hotel and evening well come dinner.
The Kathmandu Valley has an exotic setting. It is surrounded by a tier of green mountain wall above which tower mighty snow-capped peaks. It consists of three main towns of great historic, artistic and culture interest: Kathmandu, Patan and Bhaktapur. The Kathmandu valley covers an area of 218 sq. miles. It is situated 4223 ft. above sea-level.
Day 02 Sightseeing in Swoyambhu, Pashupati Boudhanath. and ktm Durbar square
Swoyambhu.
The history of the Valley, according to the legends, begins with Swoyambhu, or the "the self-existent". In times uncharted by history, Bodhisattva Manjusri came across a beautiful lake during his travel. He saw a lotus that emitted brilliant light at the lake's center, so he cut a gorge in a southern hill and drained the waters to worship the lotus. Men called it the Kathmandu Valley. From then on, the hilltop of the Self-existent Lord has been a holy place.
Pashupati:
One-day lord Shiva got tired of this glittering palace on Mt. Kailash, his armies of ghosts and spirits, and even Parbati – his beautiful wife. Through his cosmic powers, he searched for a perfect place where he could holiday. Without telling anyone, he ran away from his palace and came to live in Slesmantak forest in the Kathmandu valley. He gained great fame here as Pashupati – Lord of the Animals – before other gods discovered his hiding place and came to fetch him. The Pashupati where he stayed has received the attention of worshippers for at least fifteen hundred years; it is the holiest Hindu pilgrimage destination in Nepal
Boudhanath
Boudhanath is among the largest stupa in south Asia, and it has become the focal point of Tibetan Buddhism in Nepal. The white mound looms thirty-six meters overhead. The stupa is located on the ancient trade route to Tibet, and Tibetan merchants rested and offered prayers here for many centuries. When refugees entered Nepal from Tibet in the 1950s, many of them decided to live around Boudhanath. They established many gompas, and the "Lit the Tibet" of Nepal was born. This "Little Tibet" is still the best place in the valley to observe Tibetan lifestyle. Monks walk about in maroon robes. Tibetans walk with prayer wheels in their hands and the rituals of prostration are presented to the Buddha as worshippers circumambulate the stupa on their hands and knees, bowing down to their lord.
Kathmandu Durbar Square
It is easy to be overwhelmed by the seemingly uncountable monuments in the Kathmandu Durbar Square. The house of the Living goddess, the ferocious Kal Bhairab, the red monkey god, and hundreds of erotic carvings are a few examples of the sights at the square! The building here is the greatest achievements of the Malla dynasty, and they resulted from the great rivalry between the three palaces of Kathmandu, Patan and Bhaktapur. The valley was divided among the children of Yaksya Malla. For visitors today, and for the Nepalese, it was serendipitous that they, and later their off springs, began artistic warfare trying to outdo each other in splendid constructions. Kings copied every thing their neighbors built in an even grander style. A visitor who wanders around the Square will see a round temple in the Pagoda architectural style, the temple of goddess Taleju (who played dice with King Jaya Prakash Malla), and an image of Shiva and Parbati sitting together among the many monuments.
Trek Summary:
Spectacular mountain views and pristine forests away from the normal trekking routes Grade 3* maximum altitude 3820m or 4115m Departs daily from Sep to Nov and Mar to Jun for 2 persons As parts of this area are rarely visited, some trails are in a very poor condition and in places, almost non-existent. Two routes are available, one with a maximum altitude of 3810m and a more difficult route taking you to 4115m. Again, this can be chosen at the time of the trek and will largely depend on your own ability as well as weather conditions. *The route has been graded 3, but you should be aware of the difficulties you can encounter on the trails.
Trek Itinerary
Day 03 Hyangja 900m
We start with a 6 hrs drive from Kathmandu to Pokhara stopping for lunch along the Way. After Pokhara we continue with a short drive to the Tibetan Refugee Camp at Hyangja.
Day 04 Armala 1600m Walking approx. 6 hrs.
We start for a short distance along the the road, before heading across terraced fields, before heading across paddy fields through Suikhet and the Mardi Khola. We cross the river by a footbridge at Lamachok were we stop for lunch, A short steep climb brings us to the Gurung village of Riban. The trail now becomes steeper as it climbs through bamboo groves towards a dominating slab of gray rock and leads onto a ridge and into Rhododendron country. Our campsite is in a small flat field near a single house. Overnight.
Day 05 Lalka 2450m Walking approx. 6 hrs.
From a small clearing at Lalghar we continue up through jungle by an ill defined trail to Odane hill. From here we have a superb view of the Annapurna range and Fishtail and more distant views of the Manaslu range to the east and just a glimpse of Dhaulagiri.We follow the crest line with a few ups and downs to our campsite in the forest.
Day 06 Kumai 3260m Walking approx. 6 hrs.
We follow a forest covered ridge that ascends to Kumai where the campsite is in an alpine meadow. It is a wonderful day of ridge walking with the ridgeline pointing to the center of the famous Machhapuchhre (6995m). The final climb to the campsite is through steep rocky grassland edged by Rhododendrons
Day 07 Katle 3730m Walking approx. 6 hrs.
We continue to climb over steep rocky grassland to Korchon 3680m. The sheer size and beauty of the Annapurna range is breathtaking. We can expect to see plenty of Pheasants along the way. We continue along a thick bamboo covered ridge with plenty of evidence that the Red Panda is a common resident here.
Day 08 Pipar Lake 3270m (Lower route) Walking approx. 6 hrs
Most of today's walk involves ups and downs as we descend across several ridges and after crossing a small river climb heavily forested jungle to Pipar Lake. Keep together as traces of a 'path' are sometimes non existent.
Day 09
Sirkha 3900m (High route) Walking approx. 6hrs
We start with a steep climb followed by many ups and downs but are rewarded with magnificent views of the mountains. This is a region of high ground and rock ridges forming the rim of a vast cirque with the mountains to the north. The camp is on a ridge facing the mountains. Today will be our best chance to see Blue sheep and Himalayan Thar
Day 10 Pipar Full day for exploring the surrounding jungle for birds and other wildlife. We should be able to find a large number of birds here and all six species of Himalayan pheasants can be found here.
Day 11 Pipar 3270m (High route) Walking approx. 7hrs.
The descent to Pipar, through heavily forested jungle, is steep and tiring. Keep together as traces of a 'path' are sometimes non existent. The chances of sighting the Danfe Pheasant (the national bird of Nepal) and other interesting high altitude birds and animals are good. The camp is located at a beautiful site by a small lake.
Day 12
Kodi Khola 1400m Walking approx. 6 hrs
The trail continues steeply downhill, first through open grass covered steep slopes with rock outcrops followed by Rhododendrons and later thick forest. We have lunch at a small level field before continuing down to the Kodi Khola.Day 13 Lahachok 1200m
A pleasant walk along the valley floor is followed by a short climb to the plateau above the river. A short steep decent brings us to Lamachok and our campsite besides the river
Day 14 Pokhara 1400m Walking approx. 2 hrs.
A short walk to the roadside from where we take a bus to Pokhara, camping at the Tourist Camping Ground. Hot showers are available in nearby Hotels. You will also have time to swim in the lake, take a boat out or explore the forest on the southern shore of the Lake. You will also have the opportunity to purchase souvenirs, most of which are made in the Tibetan Refugee Camp visit around and drive to Pokhara over night Pokhara.
Day 15 drive from Pokhara to Chitwan, and some activates in Chitwan.
Chitwan National Park.
Nepal's first and most famous national park is situated in the Chitwan Doon or the lowlands of the inner Terai. Covering an area of 932 sq. km. the park includes hilly areas of the Siwalik Range covered by deciduous sal forest. A fifth of the park is made up of the floodplains of the Narayani, Rapti and the ReuRivers and is covered by dense tall elephant grass interspersed with reverine forest of silk cotton, acacia and sisam trees. This ecologically diverse area is the last remaining home in Nepal for more then 500 of the endangered Asian one-horned Rhinoceros and harbors one of the largest populations of the elusive and rare Royal Bengal Tiger. Besides Rhino and Tiger, Chitwan also supports a great variety of flora and fauna. There are 4 species of deer, including the spotted Chittal, Leopard, Sloth bear, wild boar, rhesus monkey, Gray langur monkey, wild dog, small wild cat, the white stocking gaur and many other smaller animals.
Day 16 Full day Jungle activities in the Jungle overnight at Rhino Lodge.
After breakfast Canoe trip and Bird watching and Jungle walk and back to Camp. 12.45 p.m. Lunch, 3.00 p.m. Elephant ride in the park about 1 hrs, 7.00 p.m. dinner and culture program.
Day 17 Full day village and Jungle act ivies overnight at Rhino Lodge.
Early morning Elephant ride about 2 hrs. And back to camp then Breakfast. 12.30 p.m. Elephant Bathing in Rapti River. 13.15 Lunch. then village visit.
Day 18 after breakfast, about 10 am. in the morning drive to Kathmandu o/n at hotel
Day 19 after breakfast sightseeing in Bhaktapur.
Bhaktapur
Bhaktapur is in many ways the most medieval of the three major cities in the Kathmandu Valley. Despite recent development, the city still retains a distinctly timeless air with much of its glorious architecture dating from the end of the 17th century. Most sights can be easily traversed by foot and include yet another Durbar Square, which is infinitely larger than Kathmandu and has its fair share of temples, statues and columns, many with grisly histories behind them. For instance, the sculptor of the Ugrachandi & Bhairab Statues had his hands chopped off to prevent him from duplicating his masterpieces.
Day 20 after breakfast half day Sightseeing in Patan.
Patan
Patan, the second-largest city in the valley, lies just across the Bagmati River from Kathmandu, but it's a much quieter and less frenetic place to visit. The city is justly proud of its temples and artisans and it is their handiwork that provides the focus of the stunning Durbar Square (choc) a-block with the largest display of Newari architecture in Nepal. It includes the Royal Palace, which contains a richly decorated bathtub, and the two-tiered brick Jagannarayan Temple. Look up to the roof struts to see carvings of figures engaged in quite athletic acts of intercourse. A few minutes' walk north of the square is the Golden Temple, a Buddhist monastery guarded by sacred tortoises that potter around the courtyard; and the Kumbeshawar, reputedly the oldest (1392) temple in Patan. South of the square is an area of charming streets lined with metal smiths and brassware shops?
Day 21 Free day in Kathmandu for shopping
Day 22 Final departure from Kathmandu.
Or stay longer or for short tours such as game drive at National parks safari, do some wild-water rafting, a Tibet tour or even mountain biking, etc- please ask us).
Cost per Person
US $ 1743.
Pound £ 945.
EURO € 1163.
Australian $ 1743.
Canadian $ 1743
Fixed Group Departure Date:
23rd and 30th September 2008.
3rd, 15th and 27th October 2008.
9th, 15th and 23rd November 2008
3rd and 18th December 08.
Note: This is fully camping trekking; we will organize all necessary equipment for trekking period.
For the convenience of our travelers to Nepal and fallow up the fixed departure itinerary of Explore Alpine adventure guarantees all fixed group departures dates.
Group Departures are for an adventurous individual person willing to join a small group of other travelers. We can arrange group trekking tours or individual trekking tours, to suit your requirements. Please you can choose any dates which will be suitable for you and please match your arrival in Kathmandu and departure from Kathmandu.
PRICE INCLUDES:
Breakfast, lunch, dinner and accommodation in lodge during the trek period.

Necessary Domestic air tickets and airport tax as per itinerary.

English speaking local expert guide, porters

Accommodation at 3 star hotel in Kathmandu/ Pokhara on double sharing with breakfast as per itinerary.

All guided sightseeing tour in Kathmandu/ Pokhara and entry fees as per itinerary.

Airport transfers and escort

Insurance of the guide and porters as per itinerary.

Jungle safari tour as per itinerary with full board and national park fees and all jungle activities including Elephant riding.

Rafting as per itinerary .

All necessary paper works and national park entry permits.

Travel & Rescue arrangement if necessary.

TIMS (Trekkers' Information Management System)

All government taxes.
PRICE EXCLUDES:
International flight & departure tax

Lunch & dinner in Kathmandu and Pokhara

Personal Trekking gears (available on hire in Nepal)

Tips, any expenses of personal nature, client's insurance.
Equipment List for trekking:
FOOT WEAR
Trekking boots: (one pairs), Thick socks (4 pairs)
Light socks (3 pairs)
Camp shoes (1 pair)
Sandals (1 pair)
CLOTHING
Down or fiber filled waterproof jacket and trousers (1)
Fleece jacket or pullover ( 1)
Warm cotton trousers (2 pairs)
Shirts and T-shirts ( 4 pieces)
Lightweight cotton long pants ( 3 pairs)

Long under wear (2 pieces)
Short under wear (4 pieces)
Sun hat or scarf ( 1) Woolen hat (1)
Sunglasses (1)
Lightweight gloves (1)
Rain coat(1)
Heavyweight gloves or mittens with a waterproof (1)
OPTIONAL
Insect repellent, toilet articles, note book & pen, toilet roll, laundry soap, pocket knife, towel, sewing kit, plasters, binoculars, camera, film, cards and personal medical kit
OTHER EQUIPMENT
Sleeping bag (4 seasons) 1
Down jacket -1
Day pack – 1
Water bottle – 1
Sun cream
Sunglasses
Flash light with spare bulbs, batteries, lip salve, gaiters.
Booking & Payment Conditions
Explore Alpine Adventure and Alpine Explore Nepal tour and trek is a well-known government licensed trekking and touring company in Nepal. We accept your bookings under the following terms and conditions.
1. When you confirmed trip, we need photo copy of your passport and 30% down payment of the total price for advance flight tickets, hotel booking and permit process.
2. Payments can be wired by bank transfer to our company bank account or Master Card and Visa Card. but we give preference bank transfer to our company account.
Please inquiry for bank accounts for your convenience.
3. Bank service charge should be paid by the clients themselves at the time of deposit.
4. In addition, payments can be made by Cash, Travels Cheque, Master Card or Visa Card as well. If you would like to make the payment by Master Card or Visa Card, the cards payment handling bank service charge 3.5% will charge to the card holder.
5. After receiving photo copy of your passport, and 30% advance form you, we send you final confirmation receipt.
6. Remaining balance can be made after your arrival in Nepal. Full payment should be made before trip departure. Be mindful, we also reserve the right to cancel your trip provided full amount is not paid in time.
7. Travel insurance is compulsory for all Clients undertaking any tour. It should provide adequate protection for the full duration of the tour or Trek to cover personal injury, medical expenses, repatriation expenses, helicopter evacuation, loss of luggage, etc.
8. If you wish to arrange your travel insurance from our Company, we will arrange travel insurance for you.
9 Cancellation by the Client: Cancellation of a confirmed booking must be made by the Client in writing either in written documents or on an email. Cancellation shall valid with approval from the company after receiving document. Trip shall then be termed as cancelled and as a cancellation charge, 30% of the trip amount would be deducted from the advance paid.
10 Risk & Liabilities:
We are committed to providing the best services which will give you a once in a life time journey in this connection, we perform our duties honestly & seriously to make your journey very smooth & pleasant. However, the entire programs in Nepal/Tibet/Bhutan are conducted strictly under the rules and regulation of theirs' own policies.
There for Explore Alpine Adventure and its related organization shall not be responsible for any changes in the itinerary due to unavoidable circumstance such as govt. restriction, Land slide, road blockage, flood, snow political unrest, cancellation of flight, delay, sickness or accident, Any extra cost incurring there of shall be borne by the clients on the spots.
Thank you for choosing Explore Alpine Adventure. We look forward to meet you In Nepal and serve you better.
Translate
Contact Information:
Alpine Explore Nepal
P.O. Box: 4546, Kathmandu, Nepal
+977 1 4700714 / 4700175 / 4701974
Fax: +977 -1 - 4700970
Email: info@traveltrek.asia
sales@traveltrek.asia
Skype Address: explore.alpine
MSN Messanger: explorealpine
Yahoo Messanger:explorealpine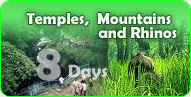 Our Guest Says
SteveAnyon-Smith
18 April 2000

This was my third trek in Nepal, having visited the Annapurna Region in 1995 and with Bharat and Dave in the beautiful and wildlife-filled Langstang Valley in1998. Bharat's company "Explore Alpine Adventure"....