Langtang Valley and Gosaikunda Lake Trek.
Tour Summary:
Called the valley of glaciers. Here mountains rise soaring towards the sky maximum altitude 5460m. The Langtang valley is suitably called 'the valley of glaciers. The valley offers pine forest, swift mountain streams, rugged rock and snow-capped peaks, grassy downs and meadows strewn with daisies and wild primulas. In the upper part of the valley there are snow ridges spanning angry torrents, high passes enveloped in mist, tiny lakes of crystalline brightness and glaciated mountain giants. This region is one of the most attractive Himalayan destinations in terms of scenic beauty and easy accessibility from Kathmandu. We commence our trek from Syabru Bensi, on the well defined
Trail to Langtang valley. The view of the Langtang Himal crowned by Langtang Lirung (7545m) is rewarding. Trek highlights are Kyanjin Gompa, some Peaks, Best vied from Lauribana and Gosainkund holy lake.
Details itinerary
Day 01: Drive from Kathmandu to Syabru Bensi by Private Land carouser, We will drive from
Kathmandu 07.30 am the road will take up to Kakani out of Kathmandu valley, one of the best view point for Panorama mountain, we may stop for phototherapy, then after going down to the trishuli Bazaar and continued to Syabru Bensi, a Journey of 7 to 9 Hours. Depending on the road condition, this road is called Pasang, Lamu highway will twists in Trishuli and climbs over ridges to the trishuli valley. We will have lunch at Trishuli then after we drive to Dhunche road, a Nepal Army Road project. The road Journey will provide us beautiful views and mountain landscape and panorama views up to the Dhunche. From here we will drive down to Syabru Bensi over night Lodge.
Day 02: After breakfast we will starts our trek to Lama Hotel, This is the first day hiking will be very excited to go up hill, the trail will taking the direct Langtang valley route about 6 to 7hrs. Through the beautiful forest, it is possible to see many different types' of birds and mammals on the way we may stop for wildlife spotting too. Lunch will be at Bamboo and continue trek up to Lama Hotel. The route is gentle but study uphill walk the whole way.
Day 03: After break fast we will start our walking to Langtang valley, the trail will leads us to uphill
through the beautiful old pine and mixed forest, here also we may see lots of birdlife and animal life. From the half way up we starting to see the mountain views and we will always fallows the Langtang Khola which will provides you strong river sound up to Ghora Tabela. Here we will have the lunch, after the lunch we will continue to our destination but may fill bit harder for walk because of altitude, we will be already above 3000m so you can compare of alpine thin air.
Day 04: Langtang is biggest village in this part so you can see all the Tibetan people around this area. This settlement was the first settlement in this part because the Chain's when they started to ruling the Tibet, these people where moved from Tibetan palate so you may meet some people are sealing there owned product. Langtang is the more then thousand meters higher than Lama Hotel will probably feeling the extra altitude, so the trek from Langtang to Kyangjin is easy routes we probably arrive for the lunch. The Langtang Valley is still steep-sided so after few minutes walk to Kyangjin will open the full mountain views.
Day 05: This will be the extra day or rest day. In this day you can explore the area by day hiking likes climbing to the some of the peaks if you like, visiting to the glacier or some slope to the Langtang Khola as your choices, will be excellent time to be along the this part and you can enjoyed to view the mountain from this point.
Day 06: After the break fast we will return trek back to Lama Hotel, will be easy hike down going up any way but it can be harder for your Knee so you have to take care very much and walk down and stay over night at Lama Hotel.
Day 07: We still going down to the Landslide and then start to hike up to Thulo Syabru, the trail climbs through dense bamboo and pine where monkey and dears possible to see. Before we arrived Thulo Syabru the trail opens in to a huge field and splits up in view of the village. The line of houses sits atop a prominent ridge; some are made of stone with shingle roofs and a pleasing numbers of traditions windows. This is another biggest village in this area and from here will provide us beautiful view and also will able to see various peaks all of are in between 7000 and 6000 m.
Day 08: after breakfast we will trek to Lauribenayak, today is the harder days because we had to always climb to the lauribenayak. The climb, from Syabru is through outstanding mixed old pine forest which offers us most spectaculars views and beautiful landscape, then we will arrive at Pati Bhanjang at the top and will be the lunch sport at Pati Bhanjang, This point will also provide us one of the best Panorama mountain views including Manaslu, Ganesh himal Langtang and Tibetan range and we will continue to our trekking point on the beautiful alpine meadows forest, littered with rhododendron and juniper bushes and carpeted with anemones, irises and a variety of primulas and many different plants. Especially in this part botanists will be in their element for the next few days, and the views are magnificent from the lauribenayak. To the west, over the cavernous trishuli Valley, stand Himalchuli, Manaslu and Ganesh Himal, whilst Langtang Himal lies just to the north. We will stay over night Lauribenayak for acclimatize.
Day 09: Explore around the Gosainkunda Lake 4388m aria and back to Chandanbari 3350m .
From here the ascent begins to the Gosainkunda Pass and lakes. These lakes lie between 4200 and 4650m and many Lakes are in surrounding are the destination of millions of Hindu pilgrims each year. Legend tells that God Shiva created this lake by piercing the Glacier with his trident when he was very thirsty after consuming poison that came out of a serpent during a great tug of war between the demons and gods for holy water 'Amrit'. While climbing up be sure to keep a slow and steady pace to avoid altitude sickness. The view from the top of the ridge is one of the best in Nepal but remember that inclement weather may sometimes spoil it. So always be up early to make the best of the day and get the first sun, as often the clouds come in to the Sky if it is possible. After visiting the Lake Gosainkunda we will have lunch and return trek down to Lauribina and continue to Chandanbari over night Lodge
Day 10: This will be easy and generally downhill all the way to Dhunche. Though, of course, there will always walking through the forest. The trail down is very steep and you will get a lot of pressure on the knees, so go slowly and take frequent rests. Going down can actually be a lot easier than going up any way.
Surrounding country becomes quite forested and in the spring you will see many Rhododendron flowers in bloom in the spring. On our trekking period the people of this last, long, undulating ridge are all Tamang, an ethnic group with their own distinct customs and language. The Tamangs are a Mongoloid race who probably migrated across from Tibet and China thousands of years ago (in Tibetan, Tamang means 'horse trader'). They are Buddhist by religion.
Day 11: Day after breakfast we will drive back to Kathmandu.
Or stay longer or for short tours such as game drive at National parks safari, do some wild-water rafting, a Tibet tour or even mountain biking, etc- please ask us).
Cost per person
US $ 785.
Pound £ 397.
EURO € 495.
Australian $ 785.
Canadian $ 785.
Fixed group departure date:
23rd and 27th September 2008.
7th, 12th, 23rd, 25th and 27 October 2008.
2nd, 9th, 15th and 23rd November 2008
5th, 10th and 15th December 2008.
For the convenience of our travelers to Nepal and fallow up the fixed departure itinerary of Explore Alpine adventure guarantees all fixed group departures dates.
Group Departures are for an adventurous individual person willing to join a small group of other travelers. We can arrange group trekking tours or individual trekking tours, to suit your requirements. Please you can choose any dates which will be suitable for you and please match your arrival in Kathmandu and departure from Kathmandu.
PRICE INCLUDES:
Breakfast, lunch, dinner and accommodation in lodge during the trek period.
Necessary Domestic air tickets and airport tax as per itinerary.

English speaking local expert guide, porters

Accommodation at 3 star hotel in Kathmandu/ Pokhara on double sharing with breakfast as per itinerary.

All guided sightseeing tour in Kathmandu/ Pokhara and entry fees as per itinerary.

Airport transfers and escort

Insurance of the guide and porters as per itinerary.

Jungle safari tour as per itinerary with full board and national park fees and all jungle activities including Elephant riding.

Rafting as per itinerary .

All necessary paper works and national park entry permits.

Travel & Rescue arrangement if necessary.

TIMS (Trekkers' Information Management System)

All government taxes.
PRICE EXCLUDES:
International flight & departure tax
Lunch & dinner in Kathmandu and Pokhara

Personal Trekking gears (available on hire in Nepal)

Tips, any expenses of personal nature, client's insurance.
Equipment List for trekking:
FOOT WEAR
Trekking boots: (one pairs), Thick socks (4 pairs)
Light socks (3 pairs)
Camp shoes (1 pair)
Sandals (1 pair)
CLOTHING
Down or fiber filled waterproof jacket and trousers (1)
Fleece jacket or pullover ( 1)
Warm cotton trousers (2 pairs)
Shirts and T-shirts ( 4 pieces)
Lightweight cotton long pants ( 3 pairs)

Long under wear (2 pieces)
Short under wear (4 pieces)
Sun hat or scarf ( 1) Woolen hat (1)
Sunglasses (1)
Lightweight gloves (1)
Rain coat(1)
Heavyweight gloves or mittens with a waterproof (1)
OPTIONAL
Insect repellent, toilet articles, note book & pen, toilet roll, laundry soap, pocket knife, towel, sewing kit, plasters, binoculars, camera, film, cards and personal medical kit
OTHER EQUIPMENT
Sleeping bag (4 seasons) 1
Down jacket -1
Day pack – 1
Water bottle – 1
Sun cream
Sunglasses
Flash light with spare bulbs, batteries, lip salve, gaiters.
Booking & Payment Conditions
Explore Alpine Adventure and Alpine Explore Nepal tour and trek is a well-known government licensed trekking and touring company in Nepal. We accept your bookings under the following terms and conditions.
1. When you confirmed trip, we need photo copy of your passport and 30% down payment of the total price for advance flight tickets, hotel booking and permit process.
2. Payments can be wired by bank transfer to our company bank account or Master Card and Visa Card. but we give preference bank transfer to our company account.
Please inquiry for bank accounts for your convenience.
3. Bank service charge should be paid by the clients themselves at the time of deposit.
4. In addition, payments can be made by Cash, Travels Cheque, Master Card or Visa Card as well. If you would like to make the payment by Master Card or Visa Card, the cards payment handling bank service charge 3.5% will charge to the card holder.
5. After receiving photo copy of your passport, and 30% advance form you, we send you final confirmation receipt.
6. Remaining balance can be made after your arrival in Nepal. Full payment should be made before trip departure. Be mindful, we also reserve the right to cancel your trip provided full amount is not paid in time.
7. Travel insurance is compulsory for all Clients undertaking any tour. It should provide adequate protection for the full duration of the tour or Trek to cover personal injury, medical expenses, repatriation expenses, helicopter evacuation, loss of luggage, etc.
8. If you wish to arrange your travel insurance from our Company, we will arrange travel insurance for you.
9 Cancellation by the Client: Cancellation of a confirmed booking must be made by the Client in writing either in written documents or on an email. Cancellation shall valid with approval from the company after receiving document. Trip shall then be termed as cancelled and as a cancellation charge, 30% of the trip amount would be deducted from the advance paid.
10 Risk & Liabilities:
We are committed to providing the best services which will give you a once in a life time journey in this connection, we perform our duties honestly & seriously to make your journey very smooth & pleasant. However, the entire programs in Nepal/Tibet/Bhutan are conducted strictly under the rules and regulation of theirs' own policies.
There for Explore Alpine Adventure and its related organization shall not be responsible for any changes in the itinerary due to unavoidable circumstance such as govt. restriction, Land slide, road blockage, flood, snow political unrest, cancellation of flight, delay, sickness or accident, Any extra cost incurring there of shall be borne by the clients on the spots.
Thank you for choosing Explore Alpine Adventure. We look forward to meet you In Nepal and serve you better.
Translate
Contact Information:
Alpine Explore Nepal
P.O. Box: 4546, Kathmandu, Nepal
+977 1 4700714 / 4700175 / 4701974
Fax: +977 -1 - 4700970
Email: info@traveltrek.asia
sales@traveltrek.asia
Skype Address: explore.alpine
MSN Messanger: explorealpine
Yahoo Messanger:explorealpine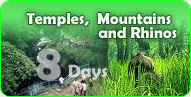 Our Guest Says
SteveAnyon-Smith
18 April 2000

This was my third trek in Nepal, having visited the Annapurna Region in 1995 and with Bharat and Dave in the beautiful and wildlife-filled Langstang Valley in1998. Bharat's company "Explore Alpine Adventure"....