Center Himalaya Ganesh Himal Trek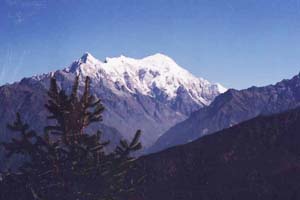 Tour Summary:
This trek is for those wanting to escape from the popular regions of Annapurna and Everest Grade 3 maximum altitude 4600m Departs daily from October to May for 2 persons. Between Kathmandu and Pokhara are three major groups of peaks: Ganesh Himal, Langtang, Manaslu and Himal Chuli and the large Annapurna Himal. This trek is ideal for those wanting to escape from the more popular regions of Annapurna and Everest. It is famous for unspoilt Tamang culture, spectacular views of mountains and colorful rhododendron forest.

Itinerary
Day 1: Arrival in Kathmandu meet and transfer to hotel.
Day 2: Half day sightseeing tour in Kathmandu and preparing for trekking.
Day 3: trishuli – Selangkhu Khola:
We drive to trishuli in the morning and have lunch near the Trishuli Electricity Dam. After lunch we walk for about 3 hours to Salangkhu Khola and camp.
Day 4: Salangkhu Khola – Balche Village An easy walk and then a short climb takes us to Kalaeale village for lunch. After lunch we proceed to the big Tamang village of Balche for our overnight camp.
Day 5: Balche Village – Gonga
We take an easy walk from Balche village through a forest and camp with the peaks of Langtang Lirung and Gosainkund in good view.
Day 6: Gonga – Singla
We walk through rhododendron forest to camp either at Rupchet, a cattle pasture, or up on the Singla pass (4500m.) The Singla pass offers spectacular views of Langtang Lirung, Ganesh Himal, Baudha Peak, Himal Chuli, Machhapuchhre, South Annapurna and Annapurna II.
Day 7: Singla – Pangsang
We walk up the Singla hill following small trails to Pangsung for our overnight camp. The view from here is spectacular.

Day 8: Pangsang – Serthung Village We walk down through pine and rhododendron forest to the tamang village of serthung and set up camp with good views of mountains all around.
Day 9: Serthung Village – Laba A short trail and then a gradual descent through Barang Village and then crossing the Akhu Khola takes us to Laba, a big Tamang village.
Day 10: Laba – Mongeythanti We climb gently over a hill and then descend through Forest to camp at Mongeythanti.
Day 11: Mongeythanti – Dumchet Village A gradual walk down through forest with lunch by a stream brings us tour camp at Dumchet village.
Day 12: Dumchet Village – Budhigandaki We take a gradual walk today to Baseri and camp near the Budhigandaki River.
Day 13: Budhigandaki – Aroghat Bazaar We walk along the bank of Budhigandaki River and stop at Arughat Bazaar for the night. There are teashops and a police station here.
Day 14: Aurghat Bazaar – Khanchowk Danra We gradually climb the Khanchowk Danra crossing the Mukti Khola and camp for the night.
Day 15: Khanchowk Danra – Gorkha We cross a ridge today and walk gradually up hill to Gorkha, camping near the old palace.
Day 16: Gorkha – Kathmandu We have a tour of Gorkha Palace, the palace of the King Prithivi Narayan Shah who united Nepal in 1881 AD and visit the Bazaar, before driving back to Kathmandu.
Day 17: Rest day in Kathmandu.
Day 18: Final departure from Kathmandu.
Or stay longer or for short tours such as game drive at National parks safari, do some wild-water rafting, a Tibet tour or even mountain biking, etc- please ask us).
Cost per person
US $ 1397.
Pound £ 758.
EURO € 931.
Australian $ 1397.
Canadian $ 1397.
Note: This is fully camping trekking, so we will organize all the necessary equipments for the trekking.
Fixed group departure date:
12th and 23rd September 2008.
3rd, 12th, 23rd and 27th October 2008.
3rd and 15th November 2008
10th December 2008.
For the convenience of our travelers to Nepal and fallow up the fixed departure itinerary of Explore Alpine adventure guarantees all fixed group departures dates.
Group Departures are for an adventurous individual person willing to join a small group of other travelers. We can arrange group trekking tours or individual trekking tours, to suit your requirements. Please you can choose any dates which will be suitable for you and please match your arrival in Kathmandu and departure from Kathmandu.
PRICE INCLUDES:
Breakfast, lunch, dinner and accommodation in lodge during the trek period.

Necessary Domestic air tickets and airport tax as per itinerary.

English speaking local expert guide, porters

Accommodation at 3 star hotel in Kathmandu/ Pokhara on double sharing with breakfast as per itinerary.

All guided sightseeing tour in Kathmandu/ Pokhara and entry fees as per itinerary.

Airport transfers and escort

Insurance of the guide and porters as per itinerary.

Jungle safari tour as per itinerary with full board and national park fees and all jungle activities including Elephant riding.

Rafting as per itinerary .

All necessary paper works and national park entry permits.

Travel & Rescue arrangement if necessary.

TIMS (Trekkers' Information Management System)

All government taxes.
PRICE EXCLUDES:
International flight & departure tax

Lunch & dinner in Kathmandu and Pokhara

Personal Trekking gears (available on hire in Nepal)

Tips, any expenses of personal nature, client's insurance.
Equipment List for trekking:
FOOT WEAR
Trekking boots: (one pairs), Thick socks (4 pairs)
Light socks (3 pairs)
Camp shoes (1 pair)
Sandals (1 pair)
CLOTHING
Down or fiber filled waterproof jacket and trousers (1)
Fleece jacket or pullover ( 1)
Warm cotton trousers (2 pairs)
Shirts and T-shirts ( 4 pieces)
Lightweight cotton long pants ( 3 pairs)

Long under wear (2 pieces)
Short under wear (4 pieces)
Sun hat or scarf ( 1) Woolen hat (1)
Sunglasses (1)
Lightweight gloves (1)
Rain coat(1)
Heavyweight gloves or mittens with a waterproof (1)
OPTIONAL
Insect repellent, toilet articles, note book & pen, toilet roll, laundry soap, pocket knife, towel, sewing kit, plasters, binoculars, camera, film, cards and personal medical kit
OTHER EQUIPMENT
Sleeping bag (4 seasons) 1
Down jacket -1
Day pack – 1
Water bottle – 1
Sun cream
Sunglasses
Flash light with spare bulbs, batteries, lip salve, gaiters.
Booking & Payment Conditions
Explore Alpine Adventure and Alpine Explore Nepal tour and trek is a well-known government licensed trekking and touring company in Nepal. We accept your bookings under the following terms and conditions.
1. When you confirmed trip, we need photo copy of your passport and 30% down payment of the total price for advance flight tickets, hotel booking and permit process.
2. Payments can be wired by bank transfer to our company bank account or Master Card and Visa Card. but we give preference bank transfer to our company account.
Please inquiry for bank accounts for your convenience.
3. Bank service charge should be paid by the clients themselves at the time of deposit.
4. In addition, payments can be made by Cash, Travels Cheque, Master Card or Visa Card as well. If you would like to make the payment by Master Card or Visa Card, the cards payment handling bank service charge 3.5% will charge to the card holder.
5. After receiving photo copy of your passport, and 30% advance form you, we send you final confirmation receipt.
6. Remaining balance can be made after your arrival in Nepal. Full payment should be made before trip departure. Be mindful, we also reserve the right to cancel your trip provided full amount is not paid in time.
7. Travel insurance is compulsory for all Clients undertaking any tour. It should provide adequate protection for the full duration of the tour or Trek to cover personal injury, medical expenses, repatriation expenses, helicopter evacuation, loss of luggage, etc.
8. If you wish to arrange your travel insurance from our Company, we will arrange travel insurance for you.
9 Cancellation by the Client: Cancellation of a confirmed booking must be made by the Client in writing either in written documents or on an email. Cancellation shall valid with approval from the company after receiving document. Trip shall then be termed as cancelled and as a cancellation charge, 30% of the trip amount would be deducted from the advance paid.
10 Risk & Liabilities:
We are committed to providing the best services which will give you a once in a life time journey in this connection, we perform our duties honestly & seriously to make your journey very smooth & pleasant. However, the entire programs in Nepal/Tibet/Bhutan are conducted strictly under the rules and regulation of theirs' own policies.
There for Explore Alpine Adventure and its related organization shall not be responsible for any changes in the itinerary due to unavoidable circumstance such as govt. restriction, Land slide, road blockage, flood, snow political unrest, cancellation of flight, delay, sickness or accident, Any extra cost incurring there of shall be borne by the clients on the spots.
Thank you for choosing Explore Alpine Adventure. We look forward to meet you In Nepal and serve you better.
Translate
Contact Information:
Alpine Explore Nepal
P.O. Box: 4546, Kathmandu, Nepal
+977 1 4700714 / 4700175 / 4701974
Fax: +977 -1 - 4700970
Email: info@traveltrek.asia
sales@traveltrek.asia
Skype Address: explore.alpine
MSN Messanger: explorealpine
Yahoo Messanger:explorealpine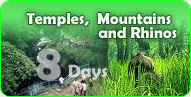 Our Guest Says
SteveAnyon-Smith
18 April 2000

This was my third trek in Nepal, having visited the Annapurna Region in 1995 and with Bharat and Dave in the beautiful and wildlife-filled Langstang Valley in1998. Bharat's company "Explore Alpine Adventure"....