Amazing Annapurna Manang Tilicho Lake Mesokanto pass 5340m. Trek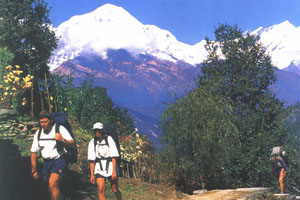 Itinerary


Day 01: Arrival in Kathmandu airport meets and transfers to hotel and welcome dinner (typical Nepali food with culture program) in the evening. if this days no time we will go the next days.
The Kathmandu Valley:
It is surrounded by a tier of green mountain wall above which tower mighty snow-
Capped peaks. It consists of three main towns of great historic, artistic and culture interest. (Kathmandu, Patan and Bhaktapur). The Kathmandu valley covers an area of 218 sq. miles. It is actuated 4223 ft. above sea-level. The ancient Swasthani scriptures tell of Lord Shiva, supreme among Hindu gods, who came down to the Kathmandu valley to escape boredom. He came as a tourist, if that is the appropriate word, but he was neither among the first nor the last of the gods to visit the Valley. Visitors have come to Nepal since time forgotten. And though the country is much different today then it was in ancient times, it has not diminished in charm; the increase in the number of visitors over the years is a living proof. Those who came to the Valley today will appreciate a lot more then Lord Shiva did in his tour. The architecture started here by the Lichhavi and Malla Kings is one such example. Much of the greenery that Lord Shiva is gone, but the forest surrounding Pashupatinath, where he stayed, is still intact. The seven World heritage Sites in Kathmandu Valley designated by the United Nations Educational, Scientific, and cultural Organization (UNESCO) are the highlights of the Valley.
Day 02: after breakfast sightseeing tour in Kathmandu valley with guide.
Swoyambhunath
The history of the Valley, according to the legends, begins with Swoyambhunath, or the "the self-existent". In times uncharted by history, Bodhisattva Manjusri came across a beautiful lake during his travel. He saw a lotus that emitted brilliant light at the lake's center, so he cut a gorge in a southern hill and drained the waters to worship the lotus. Men called it the Kathmandu Valley. From then on, the hilltop of the Self-existent Lord has been a holy place.
Kathmandu Durbar Square
It is easy to be overwhelmed by the seemingly uncountable monuments in the durbar square, the house of the Living goddess, the ferocious Kal Bhairab, the red monkey god, and hundreds of erotic carvings are a few examples of the sights at the square! The building here is the greatest achievements of the Malla dynasty, and they resulted from the great rivalry between the three palaces of Kathmandu, Patan and Bhaktapur. The valley was divided among the children of Yaksya Malla. For visitors today, and for the Nepalese, it was serendipitous that they, and later their off springs, began artistic warfare trying to outdo each other in splendid constructions. Kings copied every thing their neighbors built in an even grander style. A visitor who wanders around the Square will see a round temple in the Pagoda architectural style, the temple of goddess Taleju (who played dice with King Jaya Prakash Malla), and an image of Shiva and Parbati sitting together among the many monuments.
The Square is teeming with colorful life. Vendors sell vegetables, curios, flutes, and other crafts around the Kathmandu rest house. This rest house is said to have been built with the wood of a single tree and is the source from which the Kathmandu valley got its name. Nearby are great drums which were beaten to announce royal decrees. All woodcarvings, statues, and architecture in this area are exceptionally fine, and Durbar Square is among the must important sights for Travelers to see.
Pashupatinath:
One-day lord Shiva got tired of this glittering palace on Mt. Kailash, his armies of ghosts and spirits, and even Parbati – his beautiful wife. Through his cosmic powers, he searched for a perfect place where he could holiday. Without telling anyone, he ran away from his palace and came to live in Slesmantak forest in the Kathmandu valley. He gained great fame here as Pashupatinath – Lord of the Animals – before other gods discovered his hiding place and came to fetch him. The Pashupatinath where he stayed has received the attention of worshippers for at least fifteen hundred years; it is the holiest Hindu pilgrimage destination in Nepal. There are linga images of Shiva along with statues, shrines, and temples dedicated to other deities in the complex. A temple dedicated to Shiva existed at this site in AD 879. However, the present temple was built by King Bhupatindra Malla in 1697. A gold – plated roof, silver doors, and woodcarving of the finest quality decorate the pagoda construction. Guheswori Temple, restored in AD 1653, represents the female "force". It is dedicated to Satidevi, Shiva's first wife, who gave up her life in the flames of her father's fire ritual.
Boudhanath:
Boudhanath is among the largest stupa in south Asia, and it has become the focal point of Tibetan Buddhism in Nepal. The white mound looms thirty-six meters overhead. The stupa is located on the ancient trade route to Tibet, and Tibetan merchants rested and offered prayers here for many centuries. When refugees entered Nepal from Tibet in the 1950s, many of them decided to live around Boudhanath. They established many gompas, and the "Lit the Tibet" of Nepal was born. This "Little Tibet" is still the best place in the valley to observe Tibetan lifestyle. Monks walk about in maroon robes. Tibetans walk with prayer wheels in their hands and the rituals of prostration are presented to the Buddha as worshippers circumambulate the stupa on their hands and knees, bowing down to their lord. Over night at hotel.
Day 03: After breakfast sightseeing in Patan Durbar square and to Bhaktapur Durbar square back to hotel
overnight at hotel.

Patan:
Patan, the second-largest city in the valley, lies just across the Bagmati River from Kathmandu, but it's a much quieter and less frenetic place to visit. The city is justly proud of its temples and artisans and it is their handiwork that provides the focus of the stunning Durbar Square (choc) a-block with the largest display of Newari architecture in Nepal. It includes the Royal Palace, which contains a richly decorated bathtub, and the two-tiered brick Jagannarayan Temple. Look up to the roof struts to see carvings of figures engaged in quite athletic acts of intercourse. A few minutes' walk north of the square is the Golden Temple, a Buddhist monastery guarded by sacred tortoises that potter around the courtyard; and the Kumbeshawar, reputedly the oldest (1392) temple in Patan. South of the square is an area of charming streets lined with metal smiths and brassware shops?
Bhaktapur:
Bhaktapur is in many ways the most medieval of the three major cities in the Kathmandu Valley. Despite recent development, the city still retains a distinctly timeless air with much of its glorious architecture dating from the end of the 17th century. Most sights can be easily traversed by foot and include yet another Durbar Square, which is infinitely larger than Kathmandu's and has its fair share of temples, statues and columns, many with grisly histories behind them. For instance, the sculptor of the Ugrachandi & Bhairab Statues had his hands chopped off to prevent him from duplicating his masterpieces.
Bhaktapur second main square is Taumadhi Tole, which features Nyatapola, the highest temple in the valley, and Til Mahadev Narayan, an important place of pilgrimage. Nearby is Potters' Square, where thousands of clay pots are made and sold. East from here, through the sinuous streets of the old city center, is Tachupal Tole, another square containing temples and monasteries plus craft museums.
Amazing Annapurna Manang, Tilicho Lake Trek
Trek summary
The classic trek around the north side of the Annapurna massif. Annapurna I (8091 m) lies at the heart of the Nepal Himalaya and entices the trekker with superlative attractions of every order. As we trek around the mountain, crossing 17,700' Thorung La and eventually reaching the deepest gorge in the world at Jomsom, we will pass through more cultures, bio-regions, climate zones and plant and animal communities than would be possible on a single two week trek anywhere else in the world. Our route lies mostly within the Annapurna Conservation Area, a well-managed and patrolled area. Harvest festivities will be in full swing in the lower regions. The skies should be mostly clear and the weather warm. Fly back from Jomsom or continue the trek back to Pokhara.
Day 04 Kathmandu/ drive to Besisahar starting trekking
You leave from kathmandu for the 5-6 hour trip to the trailhead. Before reaching Pokhara, you turn off a more primitive road to Besisahar. Stay over night.
Day 05 Bahun Danda / Sang
You steadily gain elevation while following the Marshyangdi River. As you trek to Bahun Danda (Brahmin's Ridge), the vistas really begin to unfold. You draw nearer to the great Annapurna Range while still enjoying the proximity of the river. Lodge Near4, 300', still in Gurung territory.
Day 06 Bahun Danda/Tal
You begin passing between the massifs of Annapurna and Manaslu and see the first signs of the drier climate in the area. The valley walls are now much steeper, although Tal itself, meaning "lake," sits in a rather flat valley on the site of a prehistoric lake.Lodge near Tal at 5,600'.
Day 07 Tal/Bagar Chap
The area in Bagar Chap is Buddhist rather than Hindu and you encounter your first gompa, or Tibetan Buddhist temple. The landscape is becoming drier as the trail works its way around behind the mountains, sheltered from the monsoon. Note the flatter roofs and the particularly unusual waterworks in this interesting village. Here you have excellent views of the Annapurnas and of Lamjung Himal. Lodge near 7,100' in an open meadow.
Day 08 Bagar Chap/Chame
Villages, dwellings, and vegetation are sparser as you pass near the base of Lamjung Himal. Chame is the governmental seat of the Manang district, and here you will find a bank, many shops, and local electricity, still a rarity in the Himalayas. Lodge at 8,900'
Day 09 Chame/Pisang
This is a dramatic transition day between the rich forests of the lowlands and the dry, arid, desert-like plains of Manang. You follow along an old trade route where you are likely to be passed by yak caravans loaded with wood. Pisang (10,800') is a small village with several trekking lodges clustered below the gompa. You are now in the heart of the Manang region. The Manang are traders, many of whom have traveled widely in Asia and beyond.
Day 10 Pisang/Manang
The pace slows, owing both to the high altitude and the remarkable beauty of the area. Manang (11,650') itself is a good-size village that sits across from a glacial lake formed by water from Gangapurna and Annapurna III. There is also a Himalayan Rescue Association post here, specializing in the treatment of altitude sickness.
Day 11: Manang
This is a rest day to acclimatize to the higher altitude. Time to visit Monasteries, take advice from the Himalayan Rescue Association and observe the spectacular views of the Himalaya.
Recommend some of the village of Manang.
The majority of tourists traveling the popular Annapurna circuit stop for a day or two to rest in Manang village. As they acclimatize to the higher altitude and prepare for the challenge of the Thorong Pass, on the way to Jomsom, much of the mystery and magic of Manang is lost to them. With little time to explore the magnificent Nyeshang Valley, an area rich in culture and tradition, deeply religious, and with a strong Tibetan influence, they miss a lifetime's experience. An age-old, unaffected way of life can be found in the villages of Pisang, Humde, Ghyaru, Ngawal, Manang, Braga and Khangsar and in the valley's many monasteries, numerous festivals, and in the hardiness of its people. It was here that the Tibetan saint Mila Repa meditated, where the word's highest lake is situated, and where endangered species like the elusive snow leopard, and the blue sheep, and hoards of yak roam. Manang's spectacular mountain scenery, vibrant colors of nature – wild flowers, herbs, and tranquil lakes - are accessible
Day 12: Manang – Khangsar Tilicho bace camp.
Manang Khangsar (4200 m) in 5 h. We leave the Marshyangdi river to follow a very little frequented trail along the Khangsar Khola. Soon we climb above the riverbed towards Khangsar, the last village before Tilicho lake. We pass Thare monastery and continue till we reach 4200 m high.
Day 13: Khangsar -Tilicho Lake (4950 m).
The trail winds its way to reach 4700 m, drops down 500 m to finally climb up to a ridge where we can gat a glimpse of the Tilicho lake. Most of the year the lake is a vast icy area but during the trekking season it looks like a dash of turquoise set among snow-caped peaks.
Tilicho Lake
At nearly 5000m above sea level, Lake Tilcho , situated high up in the scenic Manang Valley is the collected glacial melt of the entire northern slopes of Annapurna and Throng Peak. Tilicho is not a prohibited area but by virtue of its remoteness and altitude, few tourists take off the popular Annapurna circuit to hike up to the lake which lies within the Annapurna Conservation Area Project (ACAP). Those that do make the trip, roughly a day and a half walk from Manang Village, are treated to a spectacular view of the icy ramparts of Annapurna and Tilciho peak , carved by glaciers which plunge down to the lake itself. The shores of this idyllic, crystal-clear lake, dotted with wild flowers in spring, are ideal for camping. Trekkers, coming in from Manang village, usually spend a night at Khangsar, a small village on the way, before they make their way along the rugged and picturesque route to the base of the lake where there are a couple of lodges. Access to Tilicho is also possible from Jomsom, in Mustang. The route from Jomsom, consists of a rugged two-day trek, through misty meadows, rugged terrain, and finally the Mesogondala Pass. At present a track is being planned to connect Mustang to Manang via the same way. Local Manangi herders rarely venture up to the lake, except sometimes to look for straying yak. In 2001, Hindu pilgrims from around the world flocked to the lake convinced it is a holy spot mentioned in the Ramayana. They were flown in by helicopter to listen to a Indian baba recite the seventh chapter of the Ramayan, a holy book of the Hindus. The pilgrims believe that this is the lake that is referred to in the Ramayan where the crow recited the Ramayana to Garuda and where Shiva found solace after the death of his consort Sati. The Tilicho Lake Pilgrimage tour 2001 say they cannot prove it scientifically, but they are convinced it is indeed the Kak Busundi sarovar mentioned in the Ramayan. The Ramayan gives some clues and says the lake is south of the Annapurnas and north of the Nilgiris.
Day 14: Tilicho lake- Tilicho Pass (5390 m) and Mesokanto pass 5221m.- Namphu Kharkha (4200 m)
A strenuous climb until we reach the altitude of 5390 m. The trail zigzag to the pass, where the view is superb: on the left, the Tilicho Peak (7134 m) and the Nilgiri North (7061 m) and in front behind the Kali Gandaki valley, the impressive mass of Dhaulagiri I (8167 m) flanked by the Tukuche Peak (6920 m). Descent towards a pasture area.
Day 15: Namphu Kharkha - Jomsom (2713 m)
The magnificent landscape gives its way to vegetation and the first culture areas appear.
Day 16: Safety day. We will use this day in case we have some difficulties to cross the Mesokanto La pass or one day bad waiter at Jomsom.
Day 17:
Fly Jomsom / Pokhara.
Flights usually leave Jomsom very early to avoid the winds and clouds in the Kali Gandaki Valley, which occur from mid morning onwards. It is a beautiful flight back to Pokhara. You will stay today in Pokhara. And rest.
Day 18 Stay in Pokhara and some sightseeing.
Pokhara:
Pokhara is a place of remarkable natural beauty. The serenity of Phewa Lake and the magnificence of the fish-tailed summit of Machhapuchhre (6,977m) rising behind it create an ambiance of peace and magic. At an elevation lower than Kathmandu, it has a much more tropical feel to it, a fact well appreciated by the beautiful diversity of flowers which prosper in its environs. Indeed, the valley surrounding Pokhara is home to thick forests, gushing rivers, emerald lakes, and of course, the world Famous views of the Himalaya. Clearly the most the most stunning of Pokhara sights in the spectacular panorama of the Annapurna range which forms its drop. Stretching from east to west, the Annapurna massif includes Annapurna I to IV and Annapurna South.
Day 19 Drive to Chitwan.
Day 20 Full day in Chitwan with Jungle activities including Elephant ride.
Day 21 Drive back to Kathmandu.
Day 22 Free day and shopping day in Kathmandu.
Day 23 Final departure from Kathmandu.
Or stay longer or for short tours such as game drive at National parks safari, do some wild-water rafting, a Tibet tour or even mountain biking, etc- please ask us).
Note: on this itinerary we have (3 to 5 day camping trek) we will carry all necessary equipment and food with us.)
Cost per person
US$ 1797.
Pound £ 983.
EURO € 1225.
Australian $ 1797.
Canadian $ 1797.
Fixed group departure date:
3rd, 15th and 27th September 2008.
3rd, 12th and 23rd October 2008
1st, 15th and 23rd November 2008
For the convenience of our travelers to Nepal and fallow up the fixed departure itinerary of Explore Alpine adventure guarantees all fixed group departures dates.
Group Departures are for an adventurous individual person willing to join a small group of other travelers. We can arrange group trekking tours or individual trekking tours, to suit your requirements. Please you can choose any dates which will be suitable for you and please match your arrival in Kathmandu and departure from Kathmandu.
PRICE INCLUDES:
Breakfast, lunch, dinner and accommodation in lodge during the trek period.
Necessary Domestic air tickets and airport tax as per itinerary.

English speaking local expert guide, porters

Accommodation at 3 star hotel in Kathmandu/ Pokhara on double sharing with breakfast as per itinerary.

All guided sightseeing tour in Kathmandu/ Pokhara and entry fees as per itinerary.

Airport transfers and escort

Insurance of the guide and porters as per itinerary.

Jungle safari tour as per itinerary with full board and national park fees and all jungle activities including Elephant riding.

Rafting as per itinerary .

All necessary paper works and national park entry permits.

Travel & Rescue arrangement if necessary.

TIMS (Trekkers' Information Management System)

All government taxes.
PRICE EXCLUDES:
International flight & departure tax

Lunch & dinner in Kathmandu and Pokhara

Personal Trekking gears (available on hire in Nepal)

Tips, any expenses of personal nature, client's insurance.
Equipment List for trekking:
FOOT WEAR
Trekking boots: (one pairs), Thick socks (4 pairs)
Light socks (3 pairs)
Camp shoes (1 pair)
Sandals (1 pair)
CLOTHING
Down or fiber filled waterproof jacket and trousers (1)
Fleece jacket or pullover ( 1)
Warm cotton trousers (2 pairs)
Shirts and T-shirts ( 4 pieces)
Lightweight cotton long pants ( 3 pairs)

Long under wear (2 pieces)
Short under wear (4 pieces)
Sun hat or scarf ( 1) Woolen hat (1)
Sunglasses (1)
Lightweight gloves (1)
Rain coat(1)
Heavyweight gloves or mittens with a waterproof (1)
OPTIONAL
Insect repellent, toilet articles, note book & pen, toilet roll, laundry soap, pocket knife, towel, sewing kit, plasters, binoculars, camera, film, cards and personal medical kit
OTHER EQUIPMENT
Sleeping bag (4 seasons) 1
Down jacket -1
Day pack – 1
Water bottle – 1
Sun cream
Sunglasses
Flash light with spare bulbs, batteries, lip salve, gaiters.
Booking & Payment Conditions
Explore Alpine Adventure and Alpine Explore Nepal tour and trek is a well-known government licensed trekking and touring company in Nepal. We accept your bookings under the following terms and conditions.
1. When you confirmed trip, we need photo copy of your passport and 30% down payment of the total price for advance flight tickets, hotel booking and permit process.
2. Payments can be wired by bank transfer to our company bank account or Master Card and Visa Card. but we give preference bank transfer to our company account.
Please inquiry for bank accounts for your convenience.
3. Bank service charge should be paid by the clients themselves at the time of deposit.
4. In addition, payments can be made by Cash, Travels Cheque, Master Card or Visa Card as well. If you would like to make the payment by Master Card or Visa Card, the cards payment handling bank service charge 3.5% will charge to the card holder.
5. After receiving photo copy of your passport, and 30% advance form you, we send you final confirmation receipt.
6. Remaining balance can be made after your arrival in Nepal. Full payment should be made before trip departure. Be mindful, we also reserve the right to cancel your trip provided full amount is not paid in time.
7. Travel insurance is compulsory for all Clients undertaking any tour. It should provide adequate protection for the full duration of the tour or Trek to cover personal injury, medical expenses, repatriation expenses, helicopter evacuation, loss of luggage, etc.
8. If you wish to arrange your travel insurance from our Company, we will arrange travel insurance for you.
9 Cancellation by the Client: Cancellation of a confirmed booking must be made by the Client in writing either in written documents or on an email. Cancellation shall valid with approval from the company after receiving document. Trip shall then be termed as cancelled and as a cancellation charge, 30% of the trip amount would be deducted from the advance paid.
10 Risk & Liabilities:
We are committed to providing the best services which will give you a once in a life time journey in this connection, we perform our duties honestly & seriously to make your journey very smooth & pleasant. However, the entire programs in Nepal/Tibet/Bhutan are conducted strictly under the rules and regulation of theirs' own policies.
There for Explore Alpine Adventure and its related organization shall not be responsible for any changes in the itinerary due to unavoidable circumstance such as govt. restriction, Land slide, road blockage, flood, snow political unrest, cancellation of flight, delay, sickness or accident, Any extra cost incurring there of shall be borne by the clients on the spots.
Thank you for choosing Explore Alpine Adventure. We look forward to meet you In Nepal and serve you better.
Translate
Contact Information:
Alpine Explore Nepal
P.O. Box: 4546, Kathmandu, Nepal
+977 1 4700714 / 4700175 / 4701974
Fax: +977 -1 - 4700970
Email: info@traveltrek.asia
sales@traveltrek.asia
Skype Address: explore.alpine
MSN Messanger: explorealpine
Yahoo Messanger:explorealpine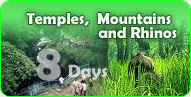 Our Guest Says
SteveAnyon-Smith
18 April 2000

This was my third trek in Nepal, having visited the Annapurna Region in 1995 and with Bharat and Dave in the beautiful and wildlife-filled Langstang Valley in1998. Bharat's company "Explore Alpine Adventure"....