Birding Paradise Itinerary in Bhutan:
Itinerary
Day 01: Fly Delhi / Kathmandu to Paro Bhutan.
Bhutan untouched and unspoiled, "the Land of Thunder Dragon. Bhutan has one of the richest eco-systems in the world, ranging from the alpine to the sub-tropical with the highest species density. The rich flora and fauna has resulted in the nation being listed as one of 10 global hot spots for environmental conservation. The environment is still intact with more than 82 percent of the total land cover under lush forests. By far greatest diversity of Himalayan bird species is to be found in the Eastern Himalayas and a journey through Bhutan provides the opportunity to see such delights as Satyr Tragopan, Himalayan Monal, Blood Pheasant, Ward's Trogon, Rufous-necked Hornbill, Yellow-rumped Honeyguide, Coral-billed and Slender-billed Scimitar-Babblers, Long-billed, Wedge-billed, Rufous-throated, Bar-winged and Spotted Wren-Babblers, the near-endemic Bhutan Laughingthrush, Yellow-throated Fulvetta, White-naped Yuhina, Fulvous, Great, Brown and Greater Rufous-headed Parrotbills, Blue-fronted Robin, Rufous-faced and Broad-billed Warblers, Beautiful Nuthatch and a cacophony of laughing thrushes, just to mention some of the endless highlights this fantastic journey has to offer. You will be able to visit an exciting place and our tour will explore the very best of Bhutan's bird habitats, concentrating on the east-central part of the country, which is the richest of all. We will drive over high passes into forested valleys at Punakha and then Mangdechu valley and descend to the lower altitude forests in the Shemgang and we partly retrace to Trongsa and then Jakar and eastwards to the superb and seldom visited 'Lingmethang Road is truly one of the great birding roads of the world.
Because of thinly populated country that offers not only the finest birding in the Himalayas but also a wonderful cultural and travel experience. Hotel accommodation ranges from good to reasonable and roads are fairly good (and mostly have delightfully little traffic), but we will have to stay in outfitted camps (in quite comfortable style, complete with sleeping, dining, toilet and shower tents) in areas with no guesthouses, Being able to stay right in the midst of such superb Himalayan environments, with the best birding in the country all around us, is an experience that greatly adds to the wonders of our Bhutanese journey. All in all, Bhutan offers the discerning birder a truly unforgettable adventure! The walking effort is easy to moderate.
Arrive Paro , Bhutan
Arrive at Paro From Kathmandu /Delhi   on Bhutan 's national carrier, Druk Air. On a clear morning, the flight promises spectacular views of the Himalayas, including Mt. Gaurishankar, Mount Everest, Mt. makalu and Kanchanjunga, and many more Himalayan range.
You will be welcomed in traditional custom by representatives of Explore Alpine Adventure (Bhutanese staffs and our Professional bird guide) and escorted to your hotel. After lunch, visit the National Museum if you wish, housed in a 16th century watchtower and Paro Dzong, the seat of the district administration and residence of the monk body. Although not a birding day, But you may come a across the Wallcreeper probing the sides of the fortress, a pair or two of Ibisbill, Brown Dipper, Hodgson's, Plumbeous and White-capped Water-Redstarts around the river valley and nearby rock cliffs and some more birds around.
Night halt at Hotel Paro.
DAY 02:  Paro - Thimphu via Chele La Pass
Begin the birding adventure today from earl morning. Drive up early to the Chelela pass to catch the elusive Himalayan Monal, the amazing Blood Pheasant, and the most sought after of all pheasants, the mythical Satyr's Tragopan. After breakfast at Chelela, drive to the capital, Thimphu . On the return drive, there will be opportunities to run into Kalij Pheasants, White-winged Grosbeak, White-browed Rose finch, Spotted Nutcracker, Rufous Sibia, White-browed Fulvetta, Brown Parrot bill, Stripe-throated Yuhina and various Eurasian warblers. Before calling it a day, take a short trip to downtown Thimphu where we usually see Ibisbill, River Lapwing, Ruddy Shelduck, and assorted shorebirds along the riverbed.
Night halt at hotel, Thimphu
DAY 03: CHERI VALLEY
After early breakfast we drive to the north of the capital to Cheri, a quiet Buddhist retreat that is also the home of various species of birds. The river banks at Cheri are the haunts of Yellow-rumped Honeyguide, Rufous-bellied woodpecker, Mrs. Gould's Sunbird, Blue fronted Red starts, Rufous flanked, yellow brown Tit, Blacked faced Laughing thrushes, Wallcreeper and many others. Lunch will be served at the location. Night halt at Riverview hotel, Thimphu
DAY 04: Thimphu to Punakha via Dochu La
Leave Thimphu early to reach the Dochu La pass (3,150m) in time for sunrise. On a clear day, the scenery from Dochula is breathtaking: we can get a full view of the mightiest peaks of the Himalayas towering along the northern horizon.

Today is an excellent opportunity to see pheasant species like the Satyr's Tragopan and a host of mixed species that dwell in the cool broadleaf forests. En route to Punakha, espy the Red-flanked Bluetail and Golden Bush-Robin, Grey Bushchat and Rufous-breasted Accentor. Identify the Blue-winged, Red-tailed and Chestnut-tailed Minlas, Rufus-winged, White-browed and Nepal Fulvetta and Whiskered, Stripe-throated, Rufus-vented, Black-chinned and White-bellied Yuhinas. It is possible to see both Barwings plus a good selection of Laughing Thrushes before Punakha.

After lunch, take a short trip to the temple of the "Divine Mad Man". The temple is famous today for its miraculous powers to bestow fertility to barren women. From the temple, walk to the Phochu banks to look for the endangered Pallas' Fish-Eagle and the world-renowned White-bellied Heron.
Night halt at Hotel.
DAY 05 Tashithang
Drive northwards to Tashithang, a thickly forested base for Bhutan 's extremely challenging northern trek routes. Here, at an elevation of 5,000 feet above the sea level, comb for species such as Crested Kingfisher, Lesser Shortwing, Greater Yellownape, Bay Woodpecker, Orange-bellied Leafbird, Little and Slaty-backed Forktail, Pygmy Wren-babbler, Golden Tree-Babbler, Striated and Rufous-chinned Laughingthrush, Black-eared Shrike-Babbler, tesias, Golden-spectacled and Broad-billed Warbler, Small Niltava and Black-throated Tits. Also, if lucky, spot a pair or two of Yellow-throated Martins and flocks of Assamese Macaques or the extremely rare Twany Fishing Owl. This area is known for its excellent hawk watching spots.

After lunch, retrace the journey to the imposing Punakha Dzong, a massive 17th century fortress that was the seat of the Bhutanese government until the 1950s.
Night halt at Hotel.
DAY 06: Punakha to Pele La
Get another go at spotting the White-bellied Heron during an excursion along the river and up through a forest of cool broadleaf and evergreen trees to Pele-la, the pass that divides eastern and western Bhutan . The diverse habitats along the way should present numerous prospects of seeing a great range of species such as Cutia, Great Barbet, Darjeeling Woodpecker, Long-tailed Minivet, Streak-breasted Scimitar-Babbler, White-throated Laughingthrush, Fire-tailed Myzornis, Yellow-bellied Bush-Warbler, Ashy-throated Leaf Warbler, and Verditer. Ward's Trogon is usually sighted along this road. Night halt at a camp in Pele-la.
DAY 07: Pele La to Trongsa
It should be another day of great birding prospects. Scour the slopes of the campsite for the Himalayan Bear, White-collared Blackbird, the Himalayan Monal, Black-faced Laughing Thrush and White-tailed Nuthatch. Chances of seeing tragopans are high as it is the bird's breeding season. In the pine forests around the pass look for Rusty-flanked Treecreeper, Dark Rosefinch, Himalayan Greenfinch and Rufus-vented, Grey-crested, Green-backed Tits, Common Buzzard, Mountain Hawk-Eagle, Steppe Eagle and Himalayan Griffon.

Finally, move on to the interior town of Trongsa through cool broadleaf forests where it is highly likely that you will come across Red-billed Leiothrix, Yellow-billed Blue-Magpie and Gray-sided Bush-Warbler.
Night halt at Trongsa.
DAY 08 : Trongsa to Shemgang
Drive deep into the interior of an area known as the Black Mountain National Park , via the town of Zhemgang and finally to Tingtibhi, the night halt. The path cuts through dense jungles that contain a plethora of wildlife species like the Black-Eagle, Blue-bearded Bee-eater, Speckled Piculet, Lesser Yellownape,and the Golden Langur (a strikingly beautiful monkey species that is found only in Bhutan ). Flowers and fruiting trees that attract sunbirds will be plentiful enroute along the descent to the lowest elevation. This entire region is very rich in wildfire and has thus been declared as a protected area by the Bhutanese government. Night halt in camp at Tingtibhi (2000 feet)
DAY 09: Zhemgang Road camping.
Start birding early. Breakfast and lunch will be served at birding points in the forests. The bamboo groves around Tingtibhi are usually the haunts of Lesser Rufus-headed Parrotbills and Streaked Laughingthrushes while the fruiting trees attract Golden-throated Barbets, Wedge-tailed and Pin-tailed Green-Pigeon and Scarlet Minivets. This area is also the best chance of encountering the Rufus-necked Hornbill. Chances are you will see flocks of Yellow-bellied and White-throated Fantail and other species like yuhinas, minlas, fulvettas and sibias. Night halt in camp at Tingtibi
DAY 10: Zhemgang to Trongsa
Return to Trongsa today and en route look for birds that may not have been seen earlier. Expect to see the Mountain-Imperial Pigeon, Golden-throated Barbet, Great-pied Hornbill, White-browed Piculet, Nepal House-Martin, Fulvous-breasted, Grey-capped, Gray-headed Green Woodpeckers, laughingthrushes, White-throated, Greater Necklaced, Rufus-chinned, Blue-winged and Red-faced Liocichla. Beautiful Nuthatch is another species found in this region. Night halt at Trongsa
DAY 11: Trongsa to Bumthang
A relaxed trip awaits to Bumthang, the next night's halt, just about 67 kilometres away. The aim here should be to spot the Yellow-rumped Honeyguide, then climb the Yotongla Pass and enter the forests of spruce and fir abruptly changing the avifauna. The Bumthang valley, one of the most beautiful in the country, is home to Beautiful Rosefinch, Eurasian Sparrowhawk, Spotted Laughingthrush, Ibisbill and Snow Pigeon. The Himalayan Black Bear is commonly spotted in this valley.
After lunch in Bumthang, explore the valley in the afternoon visiting, among others, the textile shops, the Jakar Dzong (fortress), ancient monasteries, the local brewery, and a stupa under which, legend has it, lies the severed head of a Tibetan General who tried to invade Bhutan. Night halt at Bumthang.
DAY 12: Bumthang to Sengor
Early drive eastwards. Cross a pass and enter the Ura valley for a stop to visit the village. The Ura locality is not only beautiful but has plenty of bird species. After the stopover, climb up to the Thrumsing La pass (12,400'), the highest point on of the journey, and then begin a long descent to Sengor. Night halt in tent at Sengor.
DAY 13: Limithang Road camping
The next three days should be the highlights of the tour, scouring the Limithang valley for birds. The Limithang area, situated at elevations ranging from 3,000 to 12,400 feet, boasts some of the country's most pristine forests, unrivalled in the density of tree species, and thus is a natural haven for birds. The endless stretches of forests, the quaint villages and a sleepy road which winds through the valley are all frequented by flocks after flocks of birds of all shades that make the entire area a visual delight for bird lovers. Here we have the greatest chance of seeing famous Bhutanese birds that may have been missed elsewhere during the trip like the Rufus-necked Hornbill, Ward's Trogon, Satyr Tragopan and endless others.

The objective here is to track down, among others, the Collared Scops-Owl, Collared Owlet, Himalayan Swiftlet, Striated, Black-crested, White-cheeked, Red-vented, Ashy, Black and Mountain Bulbuls, Golden-breasted and Yellow-throated Fulvetta, Slender-billed Rusty-cheeked, Streak-breasted, and Coral-billed Scimitar-Babblers, Hill and Rufecent Prinia, Gray-headed Canary Flycatcher, Common Tailorbird, Ashy, Bronzed, Lesser Racket-tailed and Hair-crested Dorangos, and Scarlet Finch.
DAY 14: Limithang to Bumthang
From this day on, retrace the journey back to western Bhutan , the airport and eventually the flight home. It doesn't however mean that no new birds will be added to the sighting list. Night halt at Bumthang.
DAY 15th: Bumthang to Paro.
Night Halt at paro. Today we have long drive at list 9 hrs.
DAY 16: Final departure from Paro to Kathmandu or Delhi and onward flight to your destination.

The following information will allow you to better plan your budget for tours or treks. A range of costs is given. These costs are dependant on
:
The mix of Touring and/or general Trekking,
The remoteness of the areas visited,
The number of guides or porters required,
The standard of accommodation required (if there is a choice), 
The type of ground transport used,
The length of your visit, and
The size of your group.
Depending on group size the costs of treks and tours range from:
1 to 3 pax     US$ 88 to 163  P/p per night.
4 to 8 pax     US$ 78 to 148  P/p per night
9 to 14 pax.  US$ 75 to 135 P/p per night.
15 to 20 and above US$ 60 to 110 P/p per night
Single supplement US$ 40 to 70 per night.
Note: The itinerary and cost for Peak climbing, Mountaineering, Tibet, Bhutan and India tours and trek are conditional apply.
Notwithstanding the costs shown above, we can tailor tours to suit almost any budget. Feel free to email us for more information.

Note: One tour leader will be free of cost for tours with 15 or more paying guests only. 

Children's bellow three years is free if sharing with their parents. And need to pay if they are participating on the trekking, and above three to nine year children half of the price.

Cost Includes: Accommodation in 3 to 4 star hotels in the cites as your choice, basic accommodation in a lodge or tea house or camping (depending on your itinerary and choice) during treks, guides and porters on treks, all land transfers by private vehicle, 3 meals a day on treks, all jungle safaris, all sightseeing tours as per itinerary and all necessary entry fees, permits and airport transfers.

Cost Excludes: Personal expenses, domestic air tickets, airport tax, drinks (soft drink, mineral water and alcoholic beverages and hot-shower on the trek), personal insurance, and extra cost due to natural calamities or accidents outside of our control.
Remarks: The cost of the trip determines with the services included during the trip so that it might be varies with the services, hotel and transfer of your wish.
Please note that our guides speak the following English languages and if required we will provide your language spiking guide on extra cost.
Note: Please contact exploretrek@wlink.com.np for more information and prices.
Translate
Contact Information:
Alpine Explore Nepal
P.O. Box: 4546, Kathmandu, Nepal
+977 1 4700714 / 4700175 / 4701974
Fax: +977 -1 - 4700970
Email: info@traveltrek.asia
sales@traveltrek.asia
Skype Address: explore.alpine
MSN Messanger: explorealpine
Yahoo Messanger:explorealpine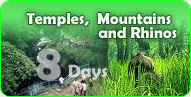 Our Guest Says
SteveAnyon-Smith
18 April 2000

This was my third trek in Nepal, having visited the Annapurna Region in 1995 and with Bharat and Dave in the beautiful and wildlife-filled Langstang Valley in1998. Bharat's company "Explore Alpine Adventure"....