Adventure Holiday  Annapurna Balcony tour and trek Program in Nepal:
Itinerary

Day 01 Arrival in Kathmandu, meet and transfer to hotel and evening well come dinner.
The Kathmandu Valley has an exotic setting. It is surrounded by a tier of green mountain wall above which tower mighty snow-capped peaks. It consists of three main towns of great historic, artistic and culture interest: Kathmandu, Patan and Bhaktapur. The Kathmandu valley covers an area of 218 sq. miles. It is situated 4223 ft. above sea-level.
Day 02 Sightseeing in Swoyambhu, Pashupatinath Bouddhanath and ktm Durbar square.

Swoyambhu
The history of the Valley, according to the legends, begins with Swoyambhu, or the "the self-existent". In times uncharted by history, Bodhisattva Manjusri came across a beautiful lake during his travel. He saw a lotus that emitted brilliant light at the lake's center, so he cut a gorge in a southern hill and drained the waters to worship the lotus. Men called it the Kathmandu Valley. From then on, the hilltop of the Self-existent Lord has been a holy place.

Pashupati
One-day lord Shiva got tired of this glittering palace on Mt. Kailash, his armies of ghosts and spirits, and even Parbati – his beautiful wife. Through his cosmic powers, he searched for a perfect place where he could holiday. Without telling anyone, he ran away from his palace and came to live in Slesmantak forest in the Kathmandu valley. He gained great fame here as Pashupatinath – Lord of the Animals – before other gods discovered his hiding place and came to fetch him. The Pashupatinath where he stayed has received the attention of worshippers for at least fifteen hundred years; it is the holiest Hindu pilgrimage destination in Nepal.

Boudhanath
Boudhanath is among the largest stupa in south Asia, and it has become the focal point of Tibetan Buddhism in Nepal. The white mound looms thirty-six meters overhead. The stupa is located on the ancient trade route to Tibet, and Tibetan merchants rested and offered prayers here for many centuries. When refugees entered Nepal from Tibet in the 1950s, many of them decided to live around Bouddhanath. They established many gompas, and the "Lit the Tibet" of Nepal was born. This "Little Tibet" is still the best place in the valley to observe Tibetan lifestyle. Monks walk about in maroon robes. Tibetans walk with prayer wheels in their hands and the rituals of prostration are presented to the Buddha as worshippers circumambulate the stupa on their hands and knees, bowing down to their lord.

Kathmandu Durbar Square
It is easy to be overwhelmed by the seemingly uncountable monuments in the Kathmandu Durbar Square. The house of the Living goddess, the ferocious Kal Bhairab, the red monkey god, and hundreds of erotic carvings are a few examples of the sights at the square! The building here is the greatest achievements of the Malla dynasty, and they resulted from the great rivalry between the three palaces of Kathmandu, Patan and Bhaktapur. The valley was divided among the children of Yaksya Malla. For visitors today, and for the Nepalese, it was serendipitous that they,  and later their off springs, began artistic warfare trying to outdo each other in splendid constructions. Kings copied every thing their neighbors built in an even grander style. A visitor who wanders around the Square will see a round temple in the Pagoda architectural style, the temple of goddess Taleju (who played dice with King Jaya Prakash Malla), and an image of Shiva and Parbati sitting together among the many monuments.
Day 03 After breakfast drive to Pokhara overnight at hotel.
Day 04 Drive from Pokhara to Nayapul, and trek to Tikhedhunga (1577M.)
After having break fast about 9 a.m. leave for trek, one and half hour drive (42k.m) The drive gives you wonderful chance to see the view of full Pokhara valley with Annapurna & Fishtail in background. Start walk from Nayapul (1050m.), after half-hour walk stop for lunch at Birethanti. After lunch easy walk for two-hour following the Bhurendi khola, you will meet Gurung village, people are busy in their field. The nature is pretty to see. As soon as you reach to Bhuk Deurali the trail leads you up hill towards Tikhedhunga (1500m) for one and half-hour more. The Tikhedhunga is our night camp for that night right before the serious up of Ulleri (about 3000 steps).
Day 05 Trek to Ghorepani (2850M.).
after break fast start walk towards Ghorepani (2850 m.) For 6-7 hrs. Starting 3 hrs is serious up hill through village and terrace. After one and half-hour walk you will get chance to see the view of Annapurna south (7219m) and Himchuli (6444m). That view does not move away from your eye for another one and half-hour. The place named Banthanti is our lunch stop for that day Just before the forest walk start. After lunch walk through rhododendron, bamboo, pine forest makes your walk more interesting even you have chanced to see white monkeys and birds around. The walk that feel little bit difficult but that is great experience and good for next day because next morning the Poon hill (3200m.) is great view point for 12 peaks including Dhaulagiri (8167m), very close view of Annapurna south (7219) Machhapuchhre (6993), and other famous peaks. The spring season is great time to visit because the forest with colorful rhododendron flowers makes you wonderful feeling?
Day 06 Early in morning, excursion to Poon hill (3200M.) and trek to Tadapani (2616M.)
Wake up early in the morning, 5 am. After having tea continue one hour walk up to Poon hill reach Poon hill at sunrise time observe the fantastic view, take photos, have great experience and back to Ghorepani about 8 am, have breakfast and continue walk towards Tadapani (2700m) about 9 am. The trail leads up hill for one and half hour through jungle that walk provides you great view of Dhaulagiri, Nilgiri, Annapurna south, Gangapurna, Himchuli and fishtail. After Reaching Gurung hill (3290) the trail leads you down to deurali (3100) and Banthanti the lunch spot of that very day. Most of the walk of that day is through jungle. After having lunch at Banthanti another one and half-hour to go up hill to Tadapani another view point. The town Tadapani is small newly built business center with 10-12 lodges.
Day 07 Trek to Chhumrung (1950M.)
After breakfast, start walk towards steep down to Kyumru Khola, crossing a suspension Bridge, we will stop for lunch at Gurjung village. After lunch we have to walk gradual up and flat way to Chhomrong village. At Chhomrong you will find only Gurung ethnic group of people. Overnight camp at Chhomrong
Day 08 Trek back to Ghandruk.
After breakfast start to trek towards Ghandruk, you will be by down broad trail to kyamnu khola crossing the river. You climb steep up to Deurali Bhanjyang. Then stop for lunch. After lunch trek to Ghandruk village. Over night in Ghandruk. This village has more then 350 houses. Ghandruk village lies in front of Annapurna Himalayan. They have own culture, traditional dresses, and living style is very interesting to know. at Ghandruk. Overnight camp at Ghandruk.
Day 09 Trek ends at Nayapul and drive back to Pokhara.
The trek back to Nayapul, on the way you will cross the Gurung villages, the village people are busy in their farm fields. The trail comes slope down to Modikhola and you will have lunch spot for this day. The trek ends at Nayapul then drive back to Pokhara, overnight at hotel.
Day 10 after breakfast drive Rafting put in point and raft about 4 hrs and drive to Chitwan for wildlife safari overnight at Rhino Lodge.

Rafting In Nepal
Nepal is an obvious river-runner's paradise and offers some of the best conditions for river-running. White water cascades from the mountains and, since some of the highest peaks in the world happen to be here, they give rise to some of the best rivers one could dream of. One need not necessarily be a professional or a thrill seeker to enjoy rafting or Kayaking in Nepal. The rivers of the Kingdom offer a wide range of possibilities.
A river journey in an exotic foreign country is one of the most enjoyable and effective ways to experience the rural areas, observing different ways of life, culture and natural environments, and coming in to contact with village people the conventional traveler rarely gets to meet. These pleasures are complemented by an even greater thrill: running through powerful, fast-flowing rapids. The skills of our professional guides and the stability, sturdiness and buoyancy of modern self-bailing rafts, enable us to safely challenge these exciting rivers. Nowhere are these voyages of exploration and adventure better experienced than in Nepal where some of the finest white-water rivers in the world surge through a spectacular land of dramatic contrasts supporting an amazing variety of flora and fauna, interlaced with a myriad of centuries-old culture.
Trishuli river rafting: River grade: +3
This is Nepal's most popular rafting river and is easily accessible from Kathmandu. It meanders close to the highway and is a perfect alternative means of transportation to the Royal Chitwan National Park or even Pokhara. Despite its close proximity to the road, the Trishuli still offers great scenery, impressive gorges and exciting rapids.
Royal Chitwan National Park
Nepal's first and most famous national park is situated in the Chitwan Doon or the lowlands of the inner Terai. Covering an area of 932 sq. km. the park includes hilly areas of the Siwalik Range covered by deciduous sal forest. A fifth of the park is made up of the floodplains of the Narayani, Rapti and the ReuRivers and is covered by dense tall elephant grass interspersed with reverine forest of silk cotton, acacia and sisam trees. This ecologically diverse area is the last remaining home in Nepal for more then 500 of the endangered Asian one-horned Rhinoceros and harbors one of the largest populations of the elusive and rare Royal Bengal Tiger. Besides Rhino and Tiger, Chitwan also supports a great variety of flora and fauna. There are 4 species of deer, including the spotted Chittal, Leopard, Sloth bear, wild boar, rhesus monkey, Gray langur monkey, wild dog, small wild cat, the white stocking gaur and many other smaller animals.
Day 11 Full day Jungle activities in the Jungle overnight at Rhino Lodge.
After breakfast Canoe trip and Bird watching and Jungle walk and back to Camp.
12.45 p.m. Lunch, 3.00 p.m. Elephant ride in the park about 1 hrs, 7.00 p.m. dinner and culture program.
Day 12 Full day village and Jungle activities overnight at Rhino Lodge.
Early morning Elephant ride about 2 hrs. And back to camp then Breakfast.
12.30 p.m. Elephant Bathing in Rapti River. 13.15  Lunch. then village visit.
Day 13 after breakfast, about 10 am. in the morning drive to Kathmandu o/n at hotel
Day 14 after breakfast sightseeing in Bhaktapur.
Bhaktapur
Bhaktapur is in many ways the most medieval of the three major cities in the Kathmandu Valley. Despite recent development, the city still retains a distinctly timeless air with much of its glorious architecture dating from the end of the 17th century. Most sights can be easily traversed by foot and include yet another Durbar Square, which is infinitely larger than Kathmandu and has its fair share of temples, statues and columns, many with grisly histories behind them. For instance, the sculptor of the Ugrachandi & Bhairab Statues had his hands chopped off to prevent him from duplicating his masterpieces.
Day 15 after breakfast half day Sightseeing in Patan.
Patan
Patan, the second-largest city in the valley, lies just across the Bagmati River from Kathmandu, but it's a much quieter and less frenetic place to visit. The city is justly proud of its temples and artisans and it is their handiwork that provides the focus of the stunning Durbar Square (choc) a-block with the largest display of Newari architecture in Nepal. It includes the Royal Palace, which contains a richly decorated bathtub, and the two-tiered brick Jagannarayan Temple. Look up to the roof struts to see carvings of figures engaged in quite athletic acts of intercourse. A few minutes' walk north of the square is the Golden Temple, a Buddhist monastery guarded by sacred tortoises that potter around the courtyard; and the Kumbeshawar, reputedly the oldest (1392) temple in Patan. South of the square is an area of charming streets lined with metal smiths and brassware shops?
Day 16 Free day in Kathmandu for shopping
Day 17 Final departure from Kathmandu.

The following information will allow you to better plan your budget for tours or treks. A range of costs is given. These costs are dependant on
:
The mix of Touring and/or general Trekking,
The remoteness of the areas visited,
The number of guides or porters required,
The standard of accommodation required (if there is a choice), 
The type of ground transport used,
The length of your visit, and
The size of your group.
Depending on group size the costs of treks and tours range from:
1 to 3 pax     US$ 88 to 163  P/p per night.
4 to 8 pax     US$ 78 to 148  P/p per night
9 to 14 pax.  US$ 75 to 135 P/p per night.
15 to 20 and above US$ 60 to 110 P/p per night
Single supplement US$ 40 to 70 per night.
Note: The itinerary and cost for Peak climbing, Mountaineering, Tibet, Bhutan and India tours and trek are conditional apply.
Notwithstanding the costs shown above, we can tailor tours to suit almost any budget. Feel free to email us for more information.

Note: One tour leader will be free of cost for tours with 15 or more paying guests only. 

Children's bellow three years is free if sharing with their parents. And need to pay if they are participating on the trekking, and above three to nine year children half of the price.

Cost Includes: Accommodation in 3 to 4 star hotels in the cites as your choice, basic accommodation in a lodge or tea house or camping (depending on your itinerary and choice) during treks, guides and porters on treks, all land transfers by private vehicle, 3 meals a day on treks, all jungle safaris, all sightseeing tours as per itinerary and all necessary entry fees, permits and airport transfers.

Cost Excludes: Personal expenses, domestic air tickets, airport tax, drinks (soft drink, mineral water and alcoholic beverages and hot-shower on the trek), personal insurance, and extra cost due to natural calamities or accidents outside of our control.
Remarks: The cost of the trip determines with the services included during the trip so that it might be varies with the services, hotel and transfer of your wish.
Please note that our guides speak the following English languages and if required we will provide your language spiking guide on extra cost.
Note: Please contact exploretrek@wlink.com.np for more information and prices
Translate
Contact Information:
Alpine Explore Nepal
P.O. Box: 4546, Kathmandu, Nepal
+977 1 4700714 / 4700175 / 4701974
Fax: +977 -1 - 4700970
Email: info@traveltrek.asia
sales@traveltrek.asia
Skype Address: explore.alpine
MSN Messanger: explorealpine
Yahoo Messanger:explorealpine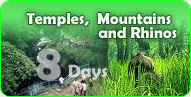 Our Guest Says
SteveAnyon-Smith
18 April 2000

This was my third trek in Nepal, having visited the Annapurna Region in 1995 and with Bharat and Dave in the beautiful and wildlife-filled Langstang Valley in1998. Bharat's company "Explore Alpine Adventure"....